Stephen Arnold Music wraps up busy 2016 of sonic branding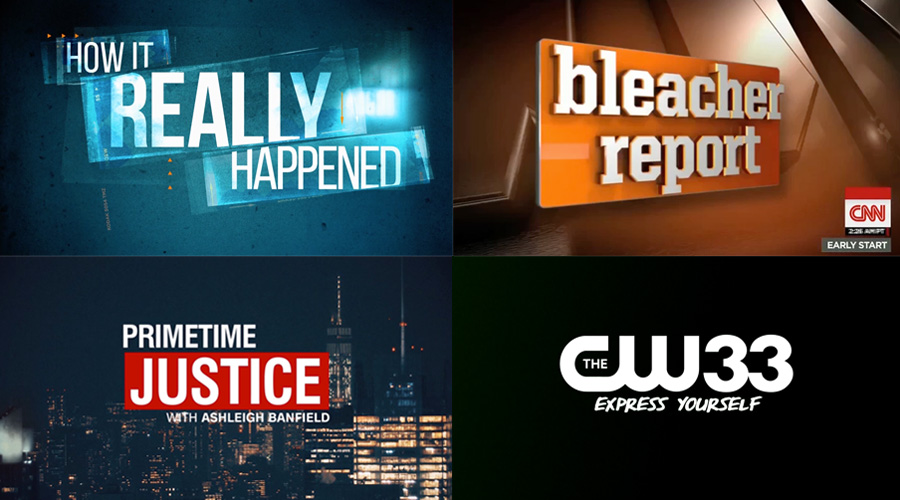 Subscribe to NewscastStudio for the latest news, project case studies and product announcements in broadcast technology, creative design and engineering delivered to your inbox.
Stephen Arnold Music just finished a successful year of sonic branding, helping connect viewers, consumers and gamers through custom music branding.
"The critical importance of sonic branding is recognized across every industry," said Stephen Arnold, president of Stephen Arnold Music. "Aural elements drive engagement, social sharing, purchase decisions, and loyalty like never before. It was extremely gratifying for all of us at Stephen Arnold Music to collaborate on so many forward-thinking campaigns in 2016."
Notable projects included:
CNN/HLN – "Primetime Justice with Ashleigh Banfield"
Courtroom aficionados have something new to look forward to with the nightly news program "Primetime Justice with Ashleigh Banfield" on HLN. SAM underscores her expertise with the musical theme, a strong sonic brand driven by distinctive strings, horns and assertive percussion that captures the spirit of "Primetime Justice."
Gearbox Software – "Battleborn" Video Game
The elite developer Gearbox Software required an attention-grabbing, catchy and distinctive theme for the montage of character introductions in its "Battleborn" video game for Xbox One, Playstation 4 and PC. Stephen Arnold Music created the memorable Player Select Theme, a guitar-driven composition that features catchy, aggressive hooks fueling the fun of Battleborn's rallying cry: "Calling All Badasses." Live drums, driving guitars, gang vocals, and a shredding prog-synth solo provides the perfect segue into the game and stands up to repeated listening.
CNN/HLN – "How It Really Happened"

Fresh, original content is in development at HLN, with new offerings like "How It Really Happened" leading the way as the first of several series.
Newly debuted on the network, the show is hosted by actor Hill Harper and delves deeply into notorious crimes, mysteries, trials and celebrity tragedies. SAM's custom music package includes the show open and many other film score-style themes that capture the tension and eerie atmospheres of the show's subject matter. The show's bumpers, commercial break intros/outros and additional cinematic elements throughout the program provide consistent sonic branding.
UPS – International Communications Campaign
The logistics giant proved that it connects every corner of the Earth with their latest campaign, a set of compelling videos that demonstrates UPS' global capabilities to audiences everywhere. Stephen Arnold Music's score was critical to the success of the project, providing a memorable musical theme with the flexibility to be adapted regionally for Latin America, Asia and the Middle East. This modern track with an addictive beat was produced in step with the script, voiceover and visuals to drive powerful storytelling and an emotional connection with viewers worldwide.
CNN/HLN – Bleacher Report
"Bleacher Report" is a cornerstone of sports coverage for CNN and its sister network HLN. With segments airing in the morning on CNN and all day on HLN, Stephen Arnold Music was invited to create a fresh theme for this elite sports brand. The new music features a driving, indie rock-style sound, with live guitars, bass, drums – even handclaps – providing a fun and upbeat undercurrent to one of media's most recognizable sports brands.
CW33 – "Express Yourself" User Generated Content Campaign
CW33-KDAF TV doesn't expect their viewers to just watch – they also want the Dallas-Fort Worth station to be a part of their daily conversation. So they created the engaging "Express Yourself" initiative, encouraging viewers to interact with the station by uploading and sharing fresh UGC (User Generated Content) in keeping with the campaign's motivational theme. A catchy, original song from Stephen Arnold Music laid the foundation — a perfect up-tempo mashup of new school funk-pop sensibilities and old-school Motown doo-wop.
Subscribe to NewscastStudio for the latest news, project case studies and product announcements in broadcast technology, creative design and engineering delivered to your inbox.