'Tucker' moves to sleek new set in Fox's D.C. bureau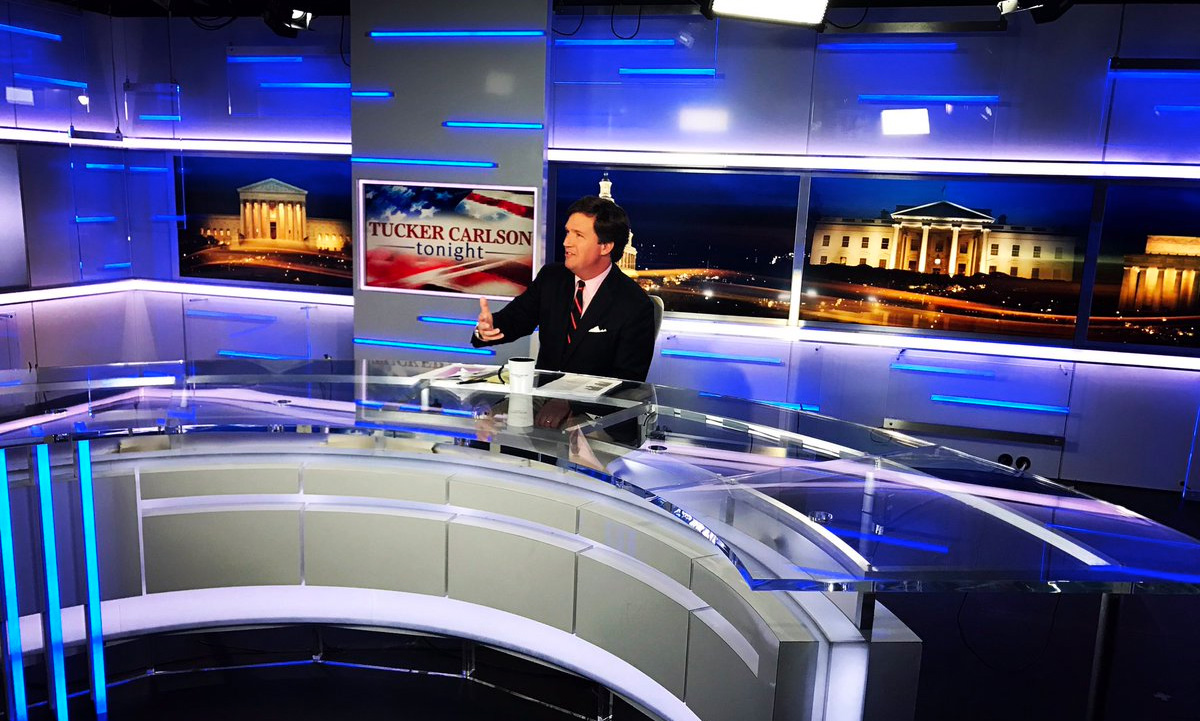 Broadcasting from a newly constructed set inside Fox News' Washington Bureau, "Tucker Carlson Tonight" rolled out a host of changes last night.
From the start, viewers were able to see the difference, with new opening and insert graphics that increased the patriotism with waving American flags worked into each element.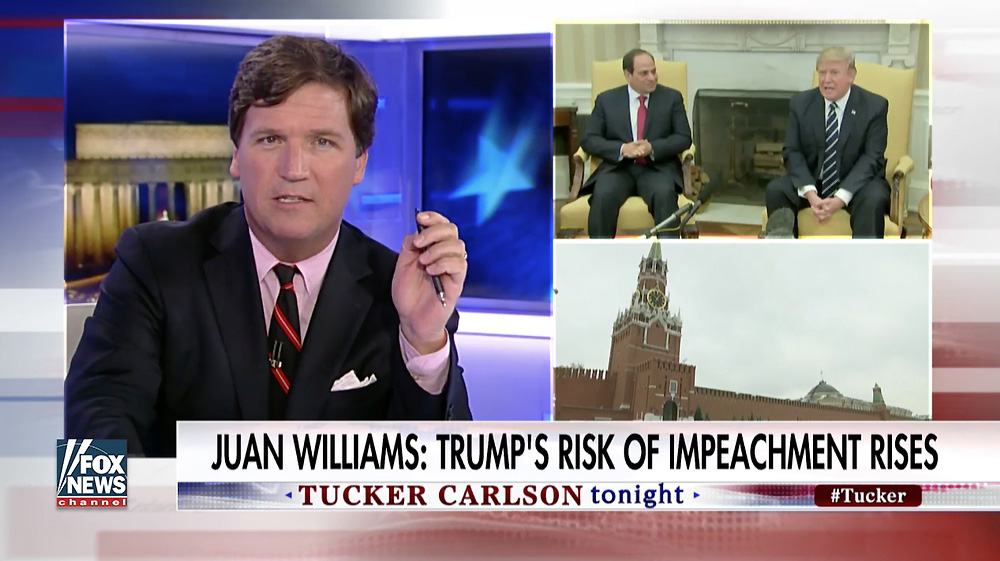 "Tucker Carlson Tonight" was a quick replacement after the departure of Greta Van Susteren in November from the network for MSNBC, with the show being elevated to primetime in January following the departure of Megyn Kelly. So, the update makes sense, as it was hastily crafted to begin with and the show has entered a groove of regularity now.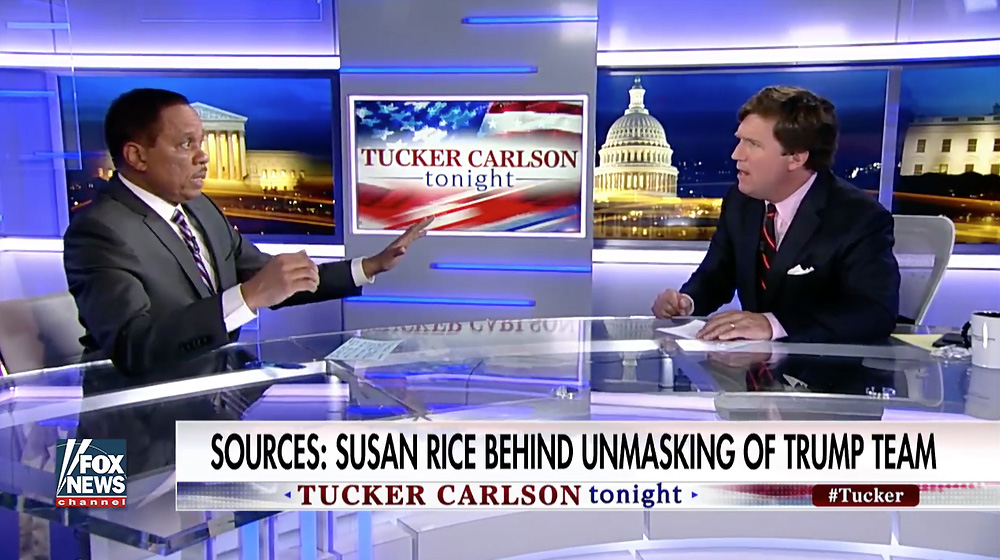 The set is located in the former studio home of Van Susteren, bringing a fresh design to space, with a sleek and glossy look.
Backlit elements, stylized photos of Washington and metallic surfaces are mixed in the set design, with a curved anchor desk capable of seating multiple guests.
HD Studio handled the scenic design, with fabrication by Showman Fabricators and lighting from Fox Washington's in-house designer Dave Renken.
Overall, the upgrade brings the shows look in-line with past Fox properties while setting a tone for the road ahead.