Grand Rapids station to create permanent streetside studio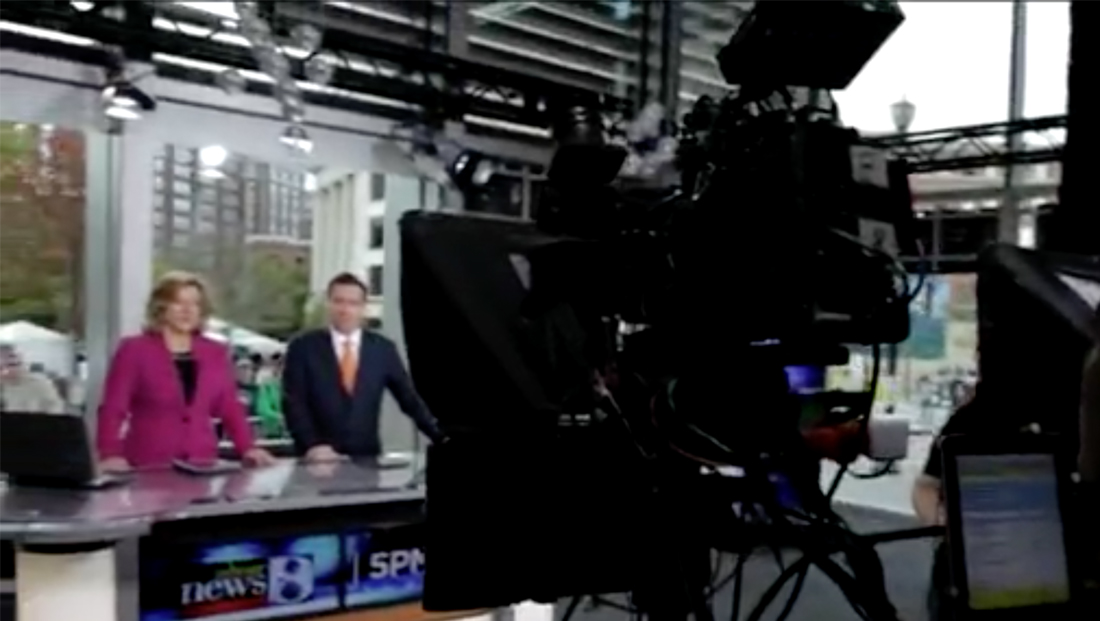 WOOD, the Nexstar owned NBC affiliate in Grand Rapids, Michigan, has announced plans to create a permanent studio space in the Grand Rapids Art Museum.
The station already originates about 150 hours of programming from the museum a year during the city's annual ArtPrize event, but this new facility will allow the station to originate newscasts from a space overlooking Rosa Parks Circle year round.
The arrangement between WOOD and the museum is said to be a multi-year deal.
[field name=iframe]
While WOOD will keep its main studio and only select newscasts will originate from the new space, the station says it is all part of an effort to expand its local presence in the market — with more announcements coming soon.
The main studio uses a set from FX Design Group.
As part of its ArtPrize coverage in 2016, competitor WZZM used an anchor desk created by local design students from its setup at the Gerald R. Ford Museum, which is located across the river from the Grand Rapids Art Museum.