'Fight Game' draws inspiration from boxing's golden age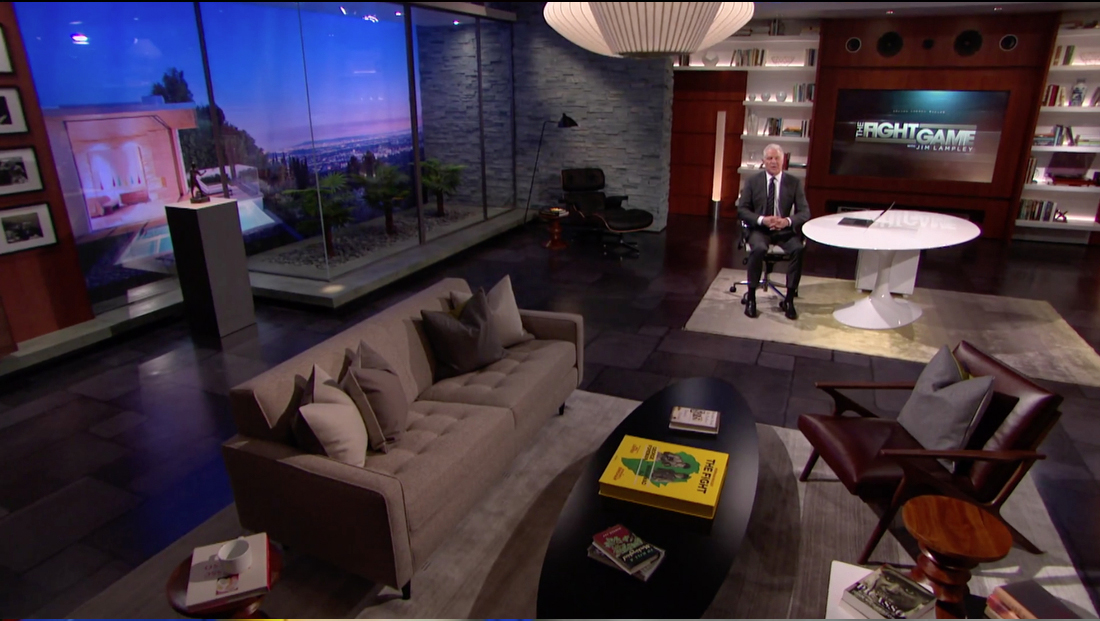 When creating a new space for boxing show "The Fight Game with Jim Lampley," a key focus was placed on creating a comfortable space that emphasizes conversation while drawing inspiration from the golden age of the sport.
The result is a contemporary wraparound living-room style set created by Clickspring Design that features multiple venues for both single person setups and interview style segments.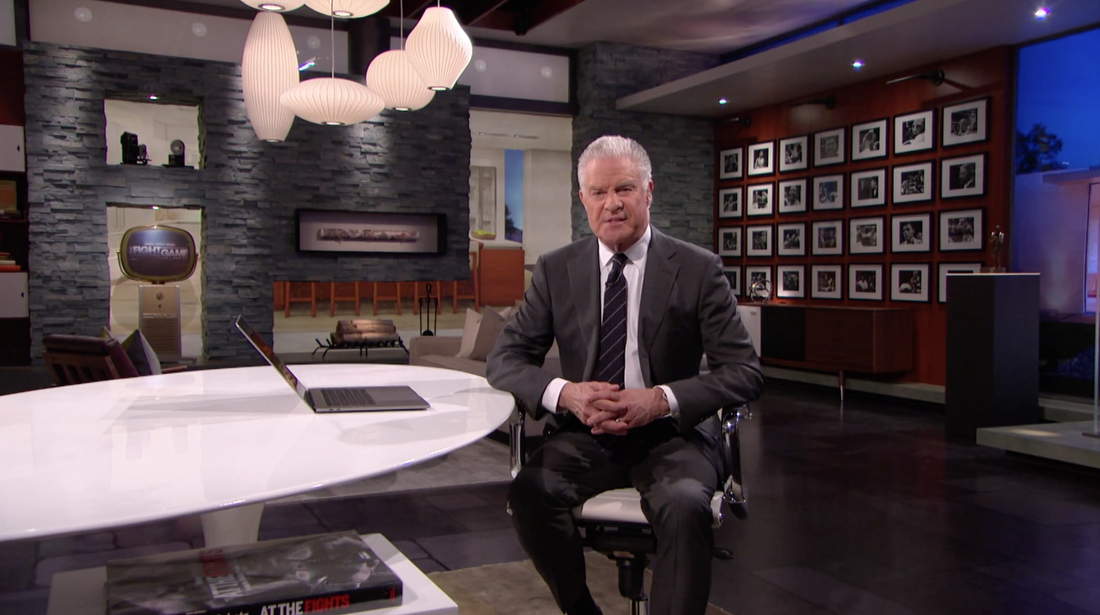 By using a "great room" approach, the HBO show has the ability to create a variety of looks for different uses from within a larger space for a cohesive look no matter what conversation zone is used.
"A strongly established sense of place has the potential to both evoke a storied past and nod to the future," said Erik Ulfers, founder of Clickspring in a statement. "In combination, such an environment supplements the story-teller and becomes a powerful tool."
Instead of an overly cliche boxing design language, Clickspring opted to use architectural inspiration from the 1960s, including the work of Richard Neutra, R. M. Schindler and Charles and Ray Eames, an era that witnessed the emergence of Muhammad Ali and the revitalization of the sport of boxing.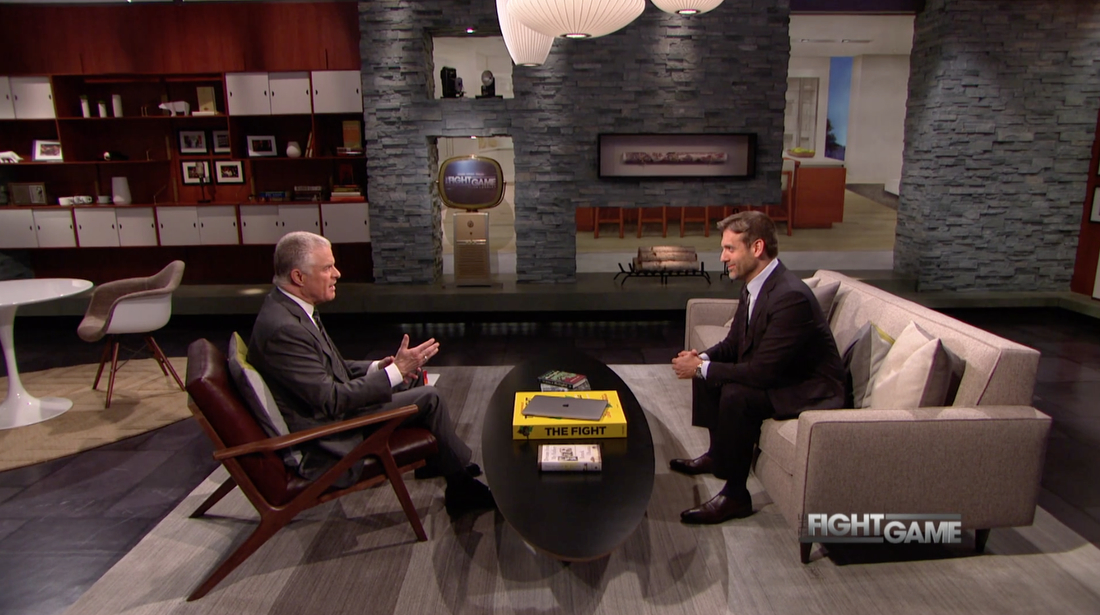 Although the set mostly eschews using boxing as a design element, it does featured well placed framed photographs — just like one might expect a home to be furnished with family photos.
The largest of these prints offers a unique "straight down" view of a boxing right — and the image itself is framed in a square frame that provides an effective allusion to a boxing ring's layout.
The color scheme also purposefully avoids the use of brighter, garish colors commonly found in sports design, so viewers could focus on the show's conversations and content, notes Clickspring.
Instead, the design goes with a muted, sophisticated color scheme, mixing darker wood tones and gray faux stone walls with bold white and off-white surfaces.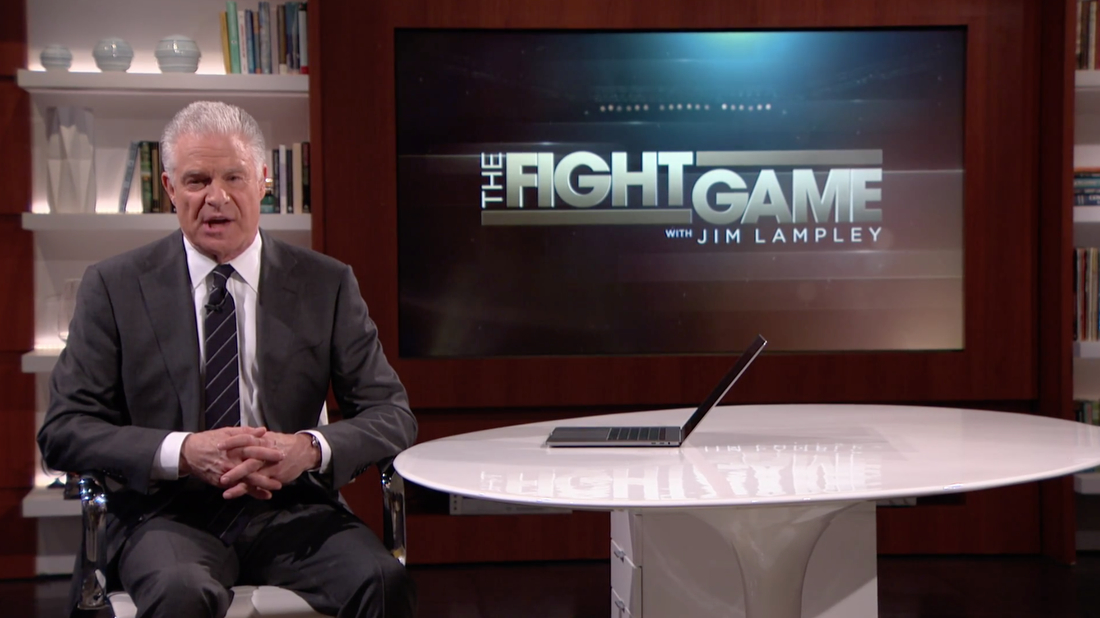 Texture also plays a key role in the design with a variety of fabrics used on the furnishings, floor coverings and accent lighting.
Although the studio space itself is a rather small space, the design also makes use of printed graphics to create the illusion of spaces — both indoor and outdoor — that extend beyond the footprint of the set.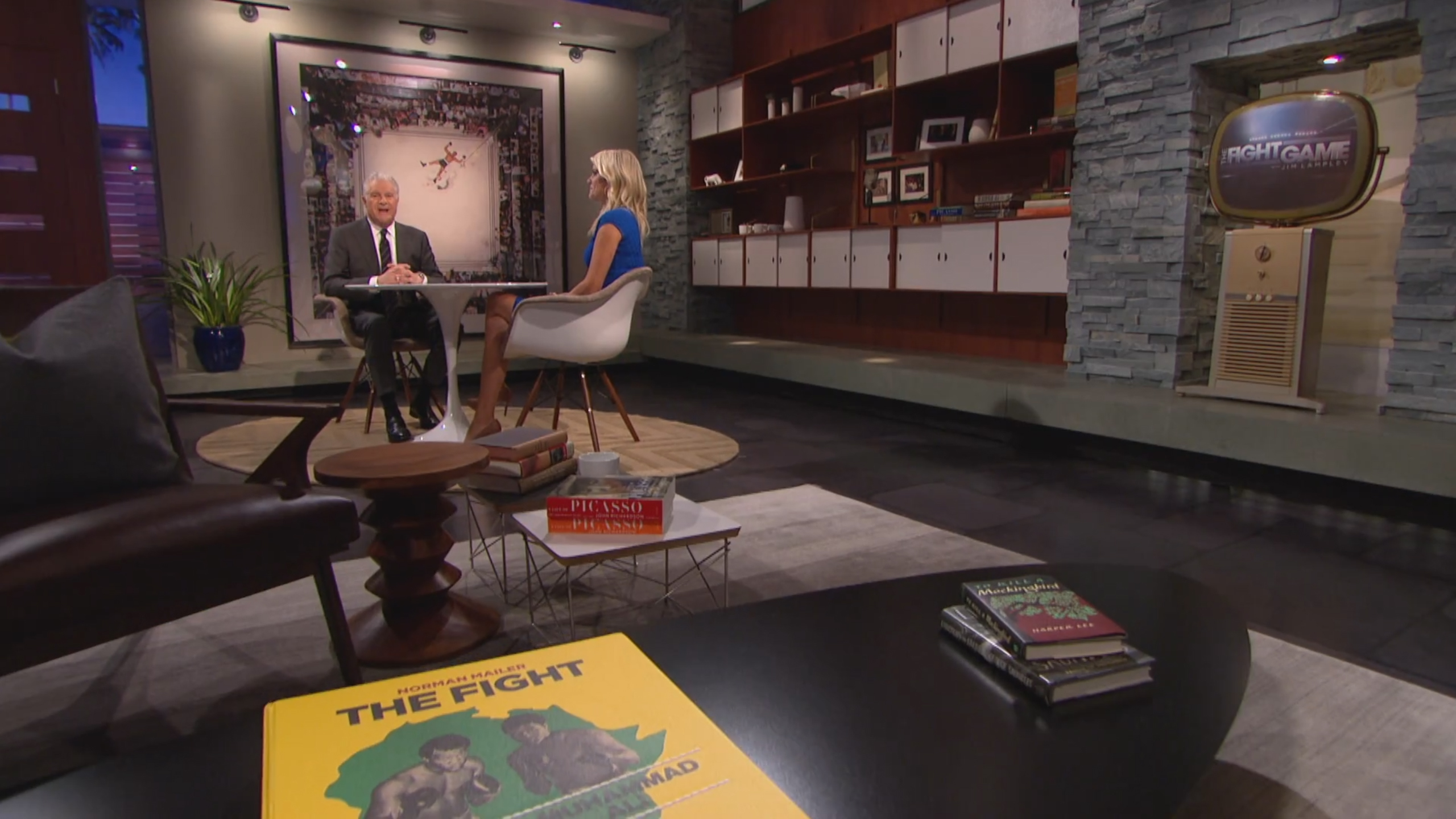 One corner of the set, for example, is dominated by a glass box that encloses a faux garden backed by a printed background simulating a view of a neighboring cliffside home. In other areas, outdoor scenes peek through, while another area features a printed graphics of a kitchen.
The show's previous look included a cityscape background with integrated monitors and a similar color scheme.
.@HBOboxing's #TheFightGame with Jim Lampley returns for Season 6 on Wednesday, April 19. More: https://t.co/kWTkdUzvGU pic.twitter.com/RlexM506VO

— HBO PR (@HBOPR) April 18, 2017