France Votes: A recap of international coverage and design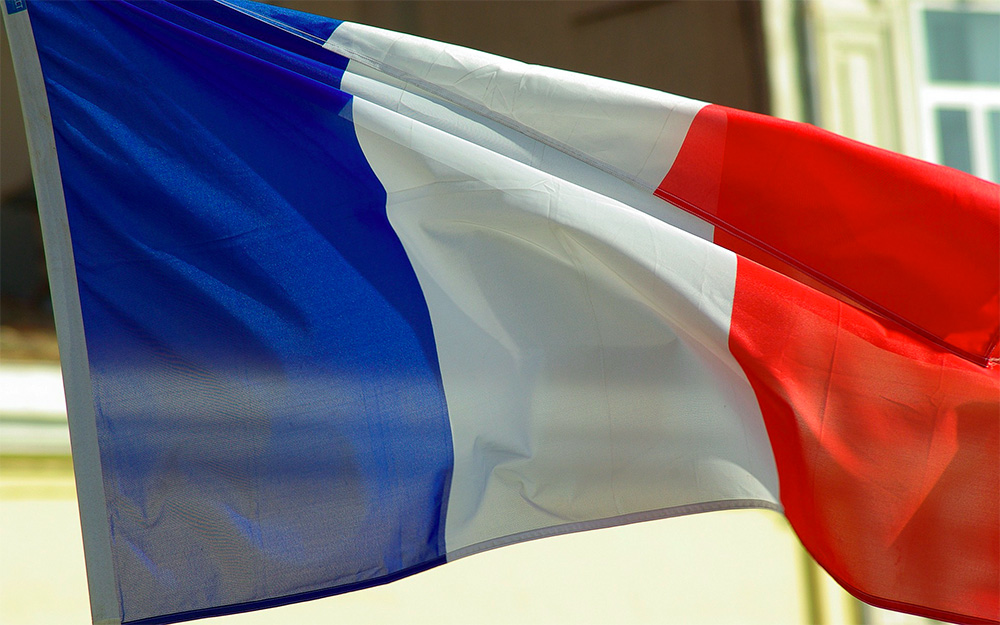 Subscribe to NewscastStudio's newsletter for the latest in broadcast design and engineering delivered to your inbox.
Emmanuel Macron swept to a decisive victory in France against Marine Le Pen during the countries runoff election on Sunday. Similar to elections in Britain and the U.S., the national and international networks went all out for the occasion, with added attention due to the significance of the vote.
Presentation wise, augmented reality, virtual sets and LED technology were all on display, along with cutting-edge design and dramatic election music.
Here's a quick look at how some of the broadcasters covered the vote. These looks were also used for round one of the election, held in April.
TF1
TF1, one of the most popular domestic channels in France and Europe, featured a transforming studio with tracking LED panels and a multi-part desk that could combine into a unified circle of hosts and analysists.

Example of network's intro from round one of voting.
As is usually the case in elections, the countdown to exit polls allowed for an over-the-top montage utilizing the studio's many screens, resulting in the projection.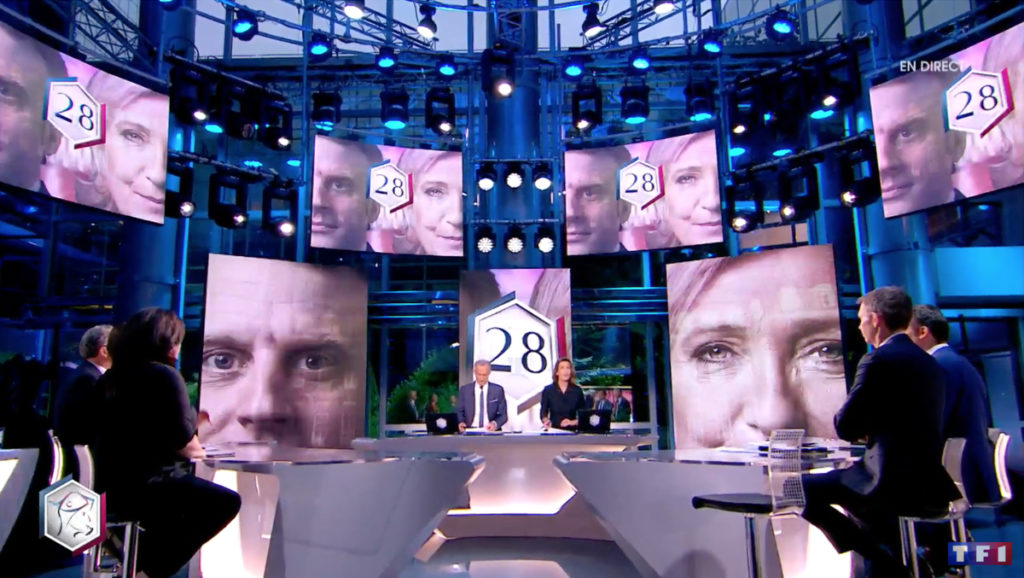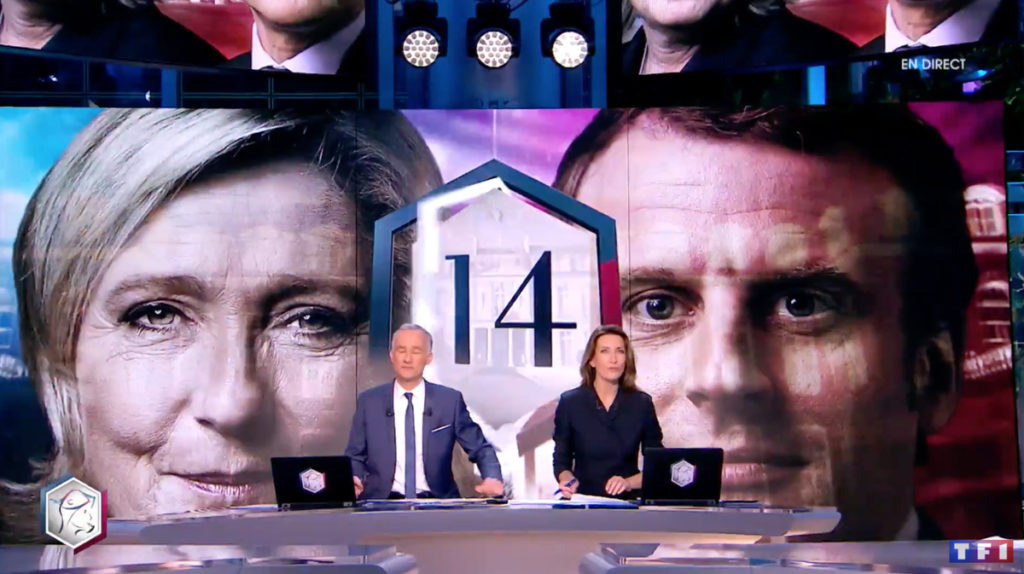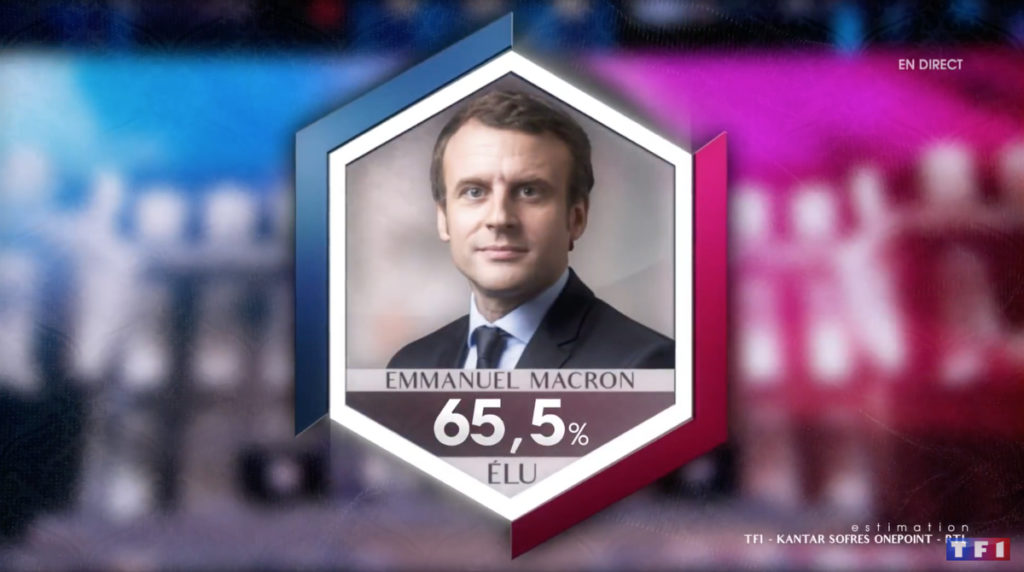 France 2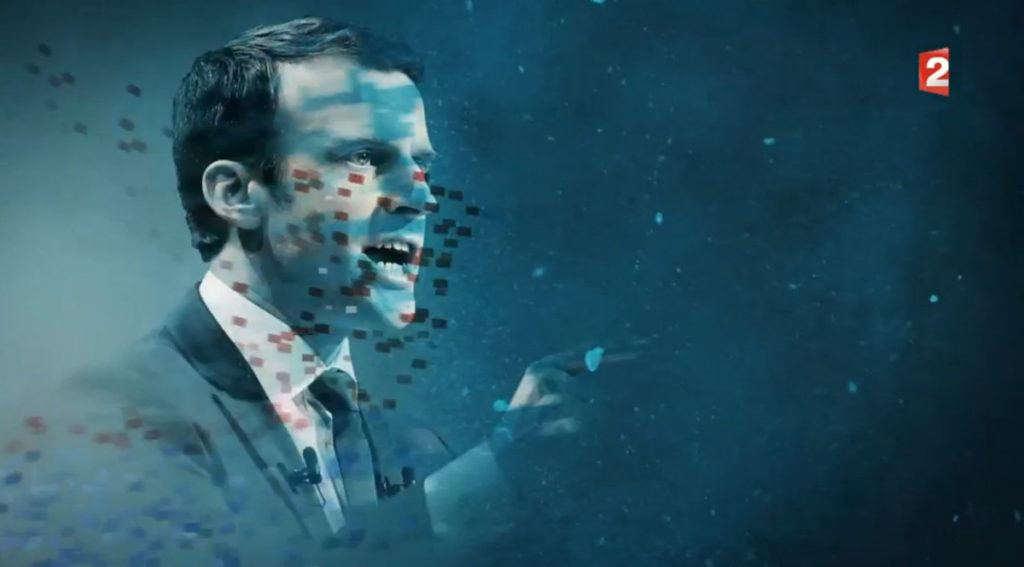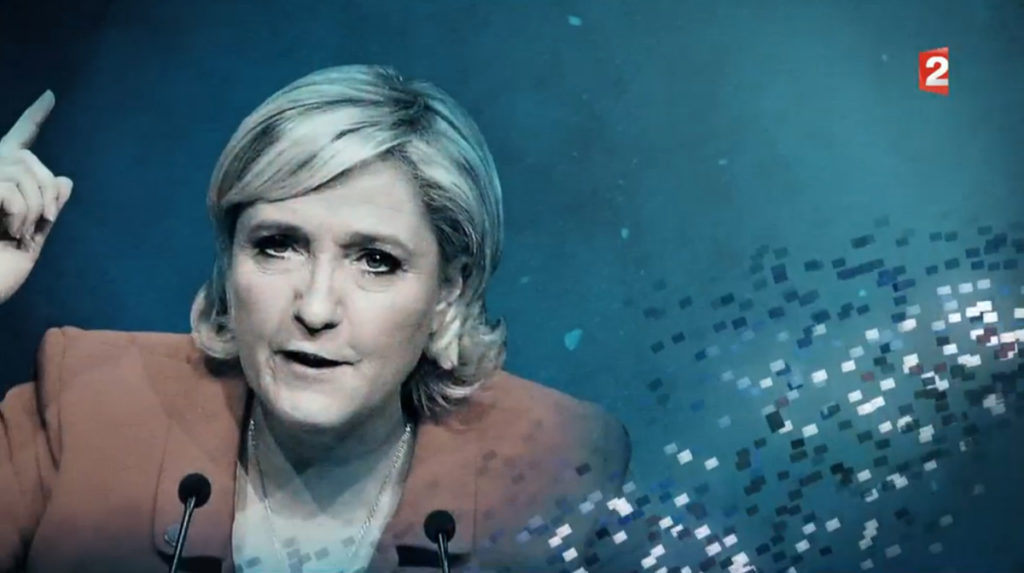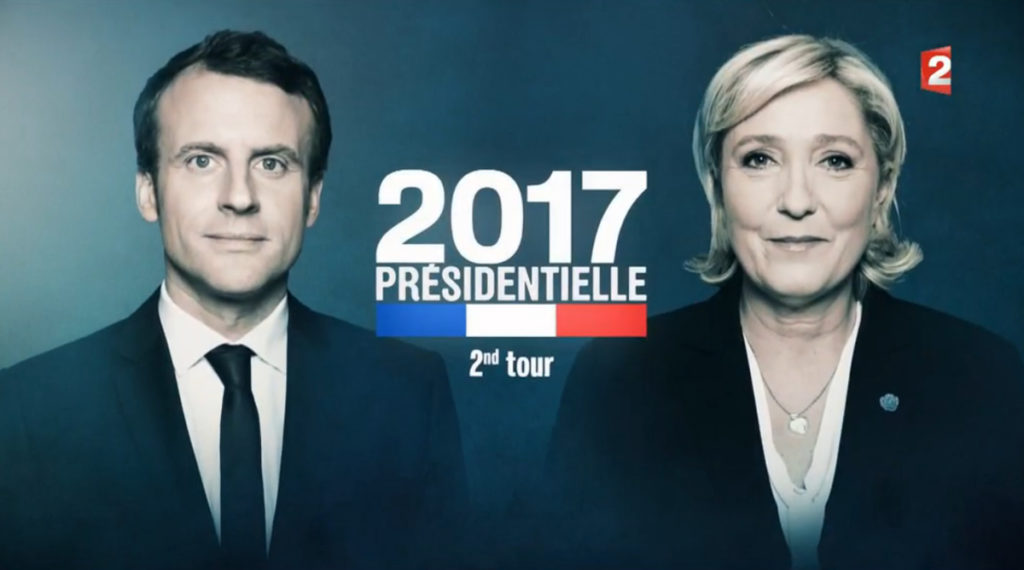 On France 2, a sweeping studio from Olivier Illouz's Studios 40 included a large virtual area, newsroom type setup and lots of augmented reality, including floating tri-color particles to match the graphics package used.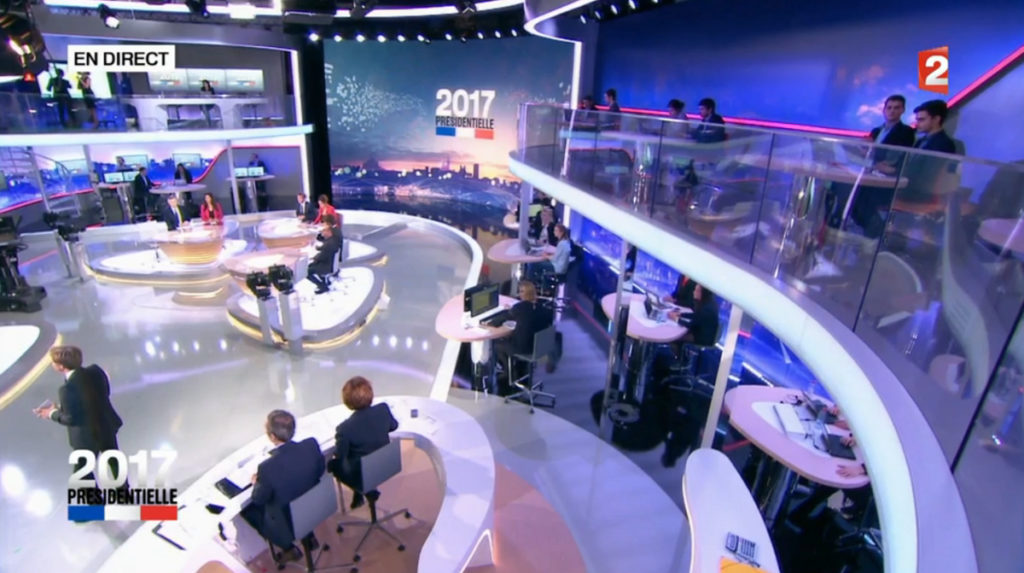 Here's a video of the countdown to polls closing, including the floating particles and project, which includes photorealistic VR from Dreamwall and Zero Density.