Newly formed EuronewsNBC melds networks' two logos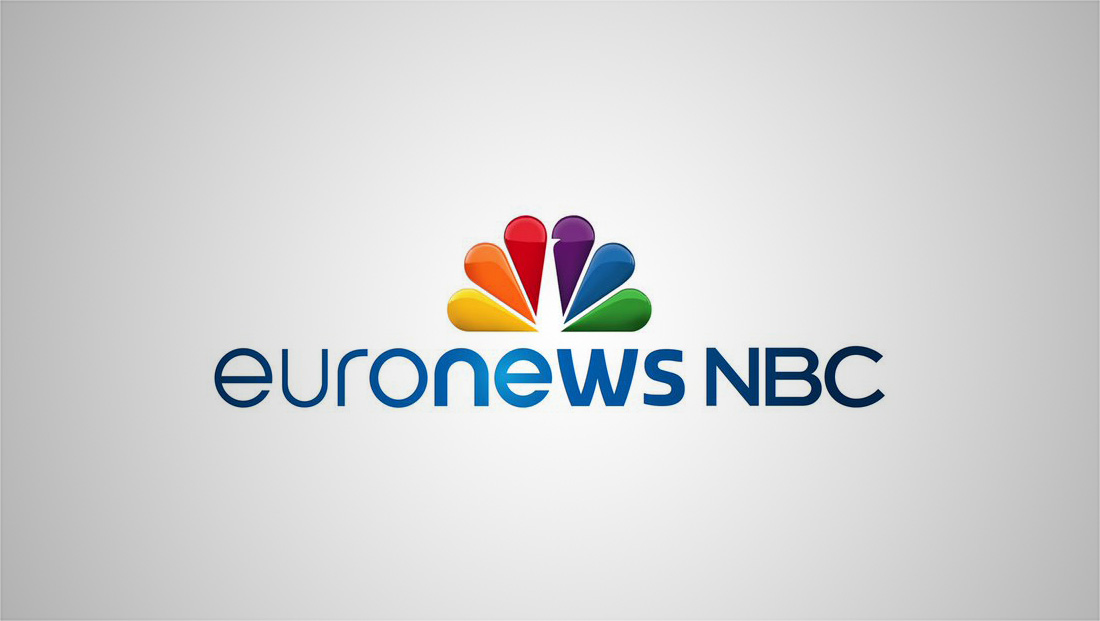 NBC News has completed its acquisition of 25 percent of European news network Euronews and released a look at the combined venture's new branding that essentially combines the two networks' existing looks.
Once the rebranding rolls out completely later this year, the network will become known as "EuronewsNBC" and features a logo design that borrows elements from both networks' existing, standalone logos.
The new logo retains Euronews' existing, rounded lettering that gets thicker from left to right, while the "NBC" part uses the wide sans serif font that the network has used since 2013.
Above this perches the NBC peacock, with the peacock feathers rendered in a glossy style — a similar approach to when Comcast added the bird to its logo in 2012.
The logotype, meanwhile, appears in a blue gradient style that is borrowed from Euronews' existing look.
One element that did not make it into the new logo, however, is the period after from the Euronews design.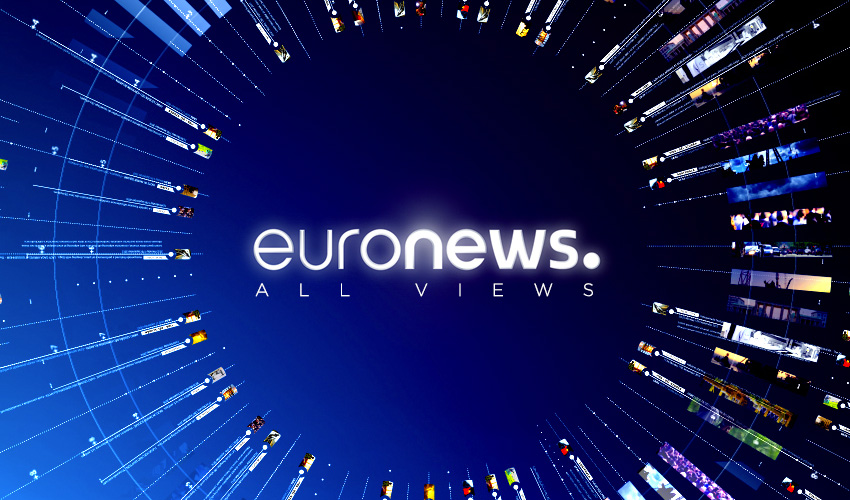 Essentially, the new logo design is a "Franken-logo" that creates an odd mix of typefaces and symbols.
In some ways, the existing Euronews typography actually would have been a better choice since it echoes the curves in the peacock.
The new branding and logo update will not affect the U.S.-based NBC network.
The two companies have been in talks since late last year and have agreed to a deal under which NBC News will pay $30 million for its share in the France-based news channel.
Euronews CEO Michael Peters said industry consolidation and the emergence of well-funded state-backed news operations such as Al Jazeera, France 24, Russia Today, and TRT World meant that Euronews had to examine its business. The company runs at a loss but expects to break even in 2020.
Plans call for the network to break into 12 distinct channels, while also adding non-news programming.
The new logo notably uses the network's "primary" typography, rather than the sharper edged "NBC News" typography.
"This is one of the most creative partnerships made in the last decade in the media industry," he said of the deal with NBC in a statement. "We have seen a concentration of media investment and have had to review our business model and the way we offer [news] to consumers."
Deborah Turness will oversee the EuronewsNBC partnership from the NBC side. She is president of NBC News International, having moved from president of the wider NBC news operation earlier this year. Turness said the Euronews deal meant NBC was adding to its domestic strength in the U.S., where it has MSNBC and NBC network news operations.
"We have spent some time looking to extend the brand and grow internationally," she said. "We looked at various options, but there was no other news organization that could offer the scale and depth that Euronews has.
"We see the opportunity as unique. There is no direct competitor. We don't see another news channel investing in Europe and Europe's news story."