MSNBC's 'Hardball' brings the focus back to Matthews with new design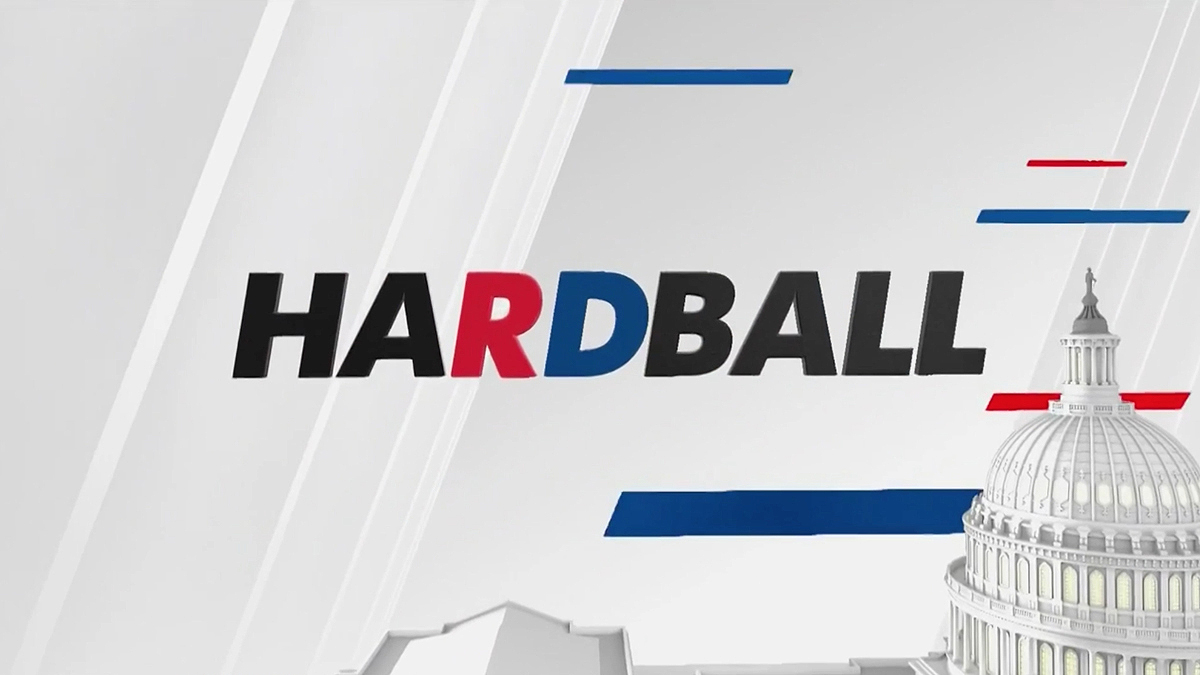 MSNBC continues to tweak and modify its on-air design and identity, with Chris Matthews' "Hardball" receiving the latest update.
The long-running staple of MSNBC, which actually predates the network having debuted on America's Talking, brings the focus back to Matthews post-election.
Visually, the show's former Capitol Hill crowd scene is no more, replaced with flowing red and blue ribbons and an updated logo.
The new logo drops the stoic Copperplate Gothic in favor of a modern sans serif font with a subtle nod to the two primary political parties, with the R colored red and the D blue.
Throughout the open, the ribbons swirl with highlights from Matthews' career, such as interviews with President Obama and his former MSNBC image campaign in a Philly boxing gym. The ribbons end at a greyscale U.S. Capitol with a series of angled elements, a repeating element in the new package.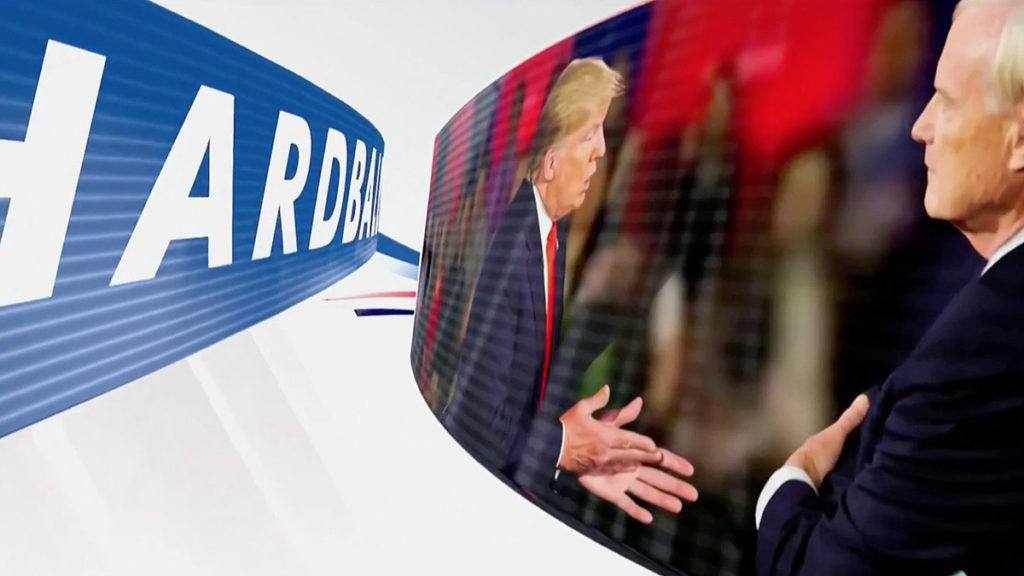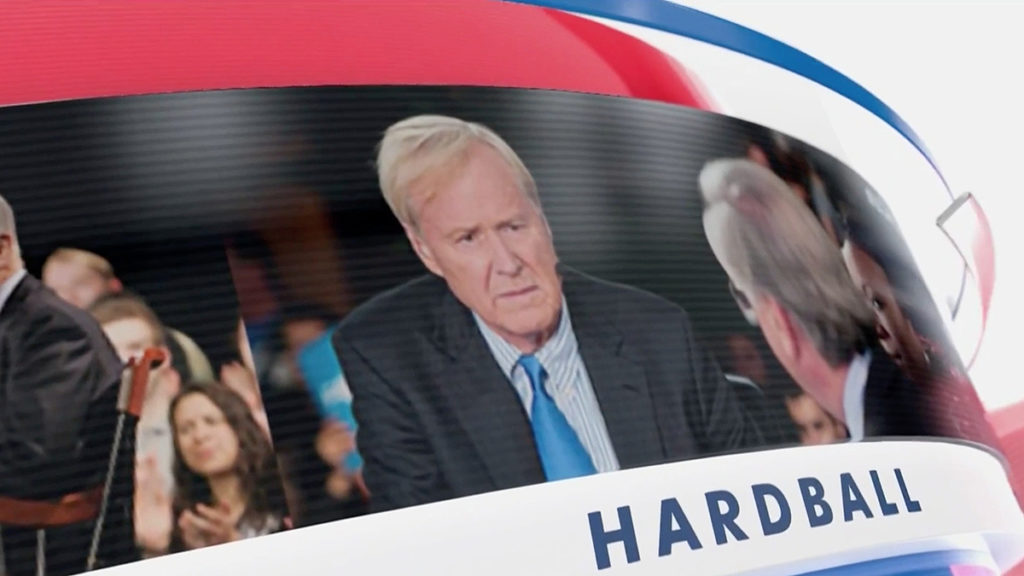 In show, the rundown graphic and rejoins have also been updated including the new end segment, "Trump Watch," where Matthews gives a brief opinion with a control room style backdrop.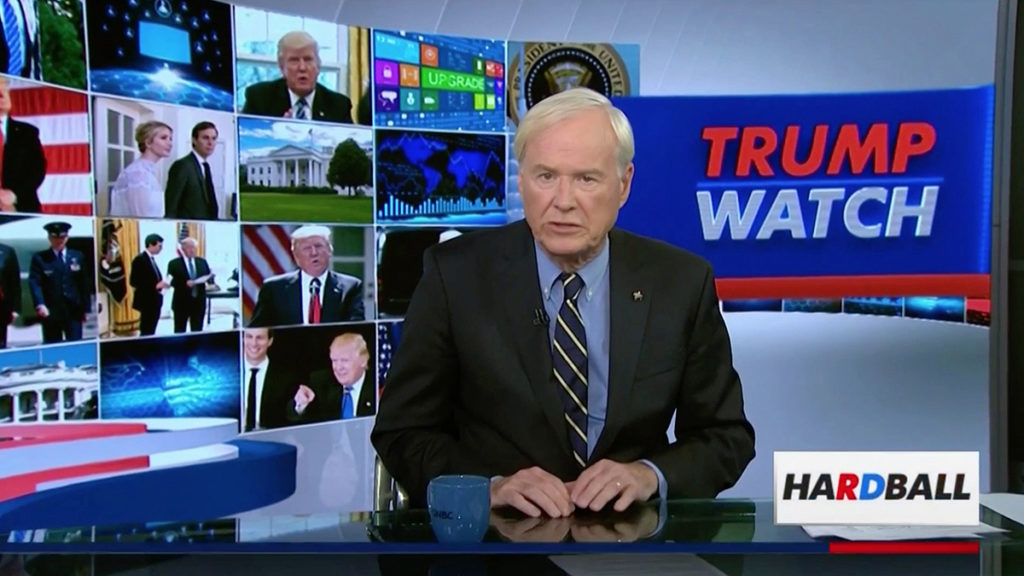 An updated theme accompanies the open with a more dramatic undertone and drum beat.
The previous look debuted in 2009, along with the current Washington studio, seeing many updates along the way during election years and when MSNBC went HD.
h/t Don for the video