'The dog days of summer' — virtual dogs loose in Chicago now, too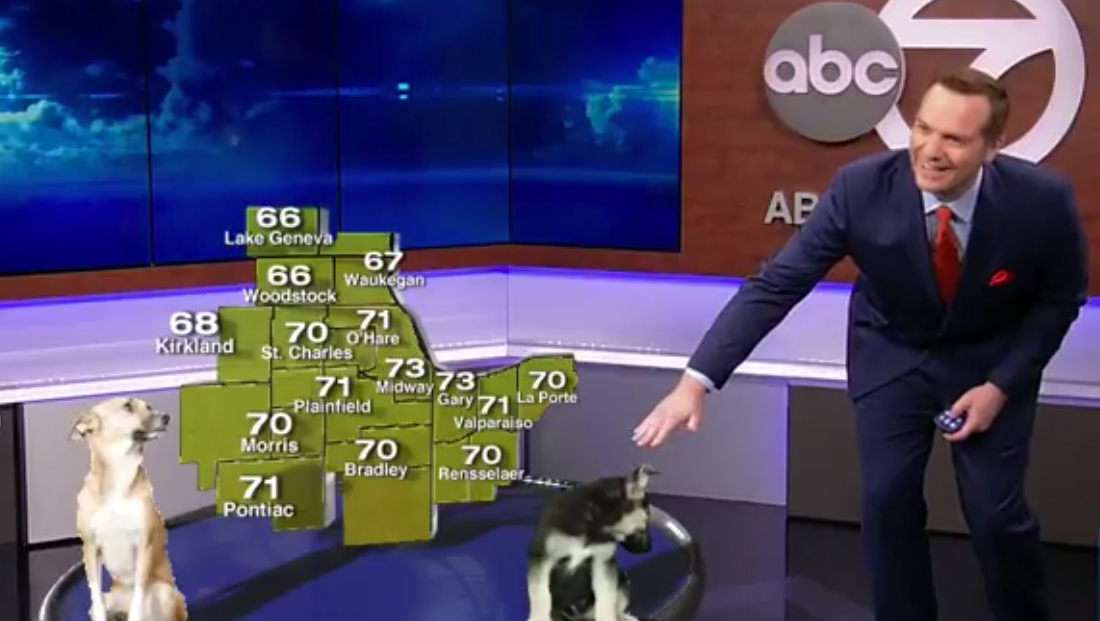 After making its debut at WPVI in Philadelphia, another O&O ABC
WLS, the network's station in Chicago, used not one, but two, virtual dogs during the July 1 morning newscast.
"We're kind of entering the dog days of summer — so I had to pull out the dogs," said meteorologist Larry Mowry as he tried to "pet" one of the virtual dogs that was "sitting" on the computer generated circular riser that appeared next to him in the station's multipurpose standup and interview area.
Mowry used what appears to be the same dog Philadelphia meteorologist Cecily Tynan used but added a buddy for fido as he discussed both current and upcoming temperature trends using a "floating" map and bar chart.
(Mowry is no stranger to using The Weather Company's Max augmented reality tools.)
Watch the video of Mowry and his canine friends here: