'Funderdome' goes big and bold with its production design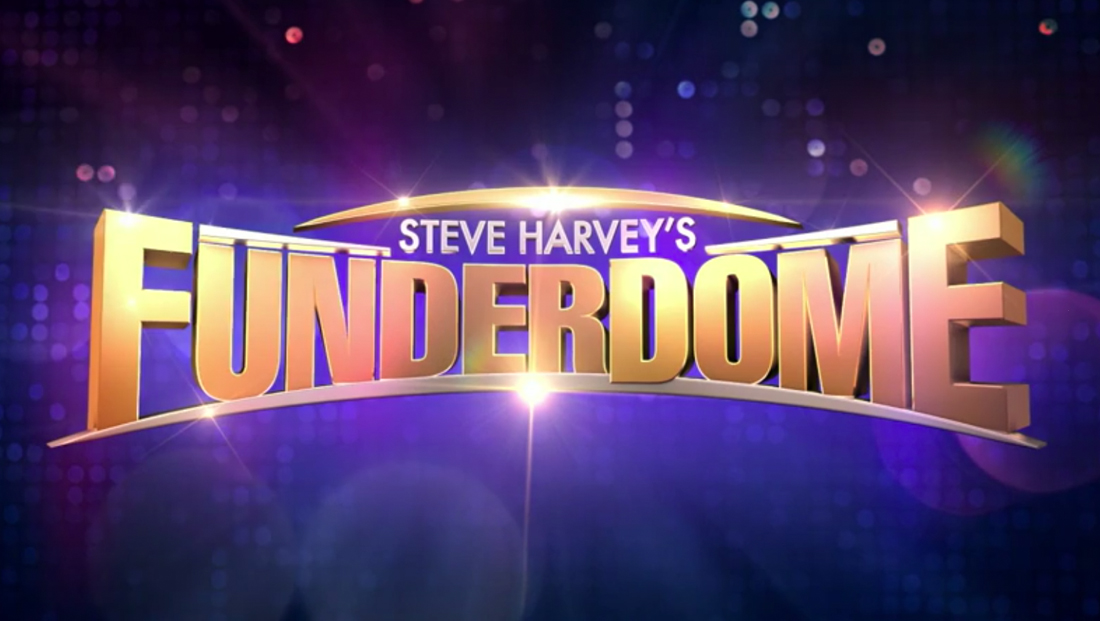 The main curved LED panel is also equipped to be raised, which is used for both the host entrance and "Cash Out" segments.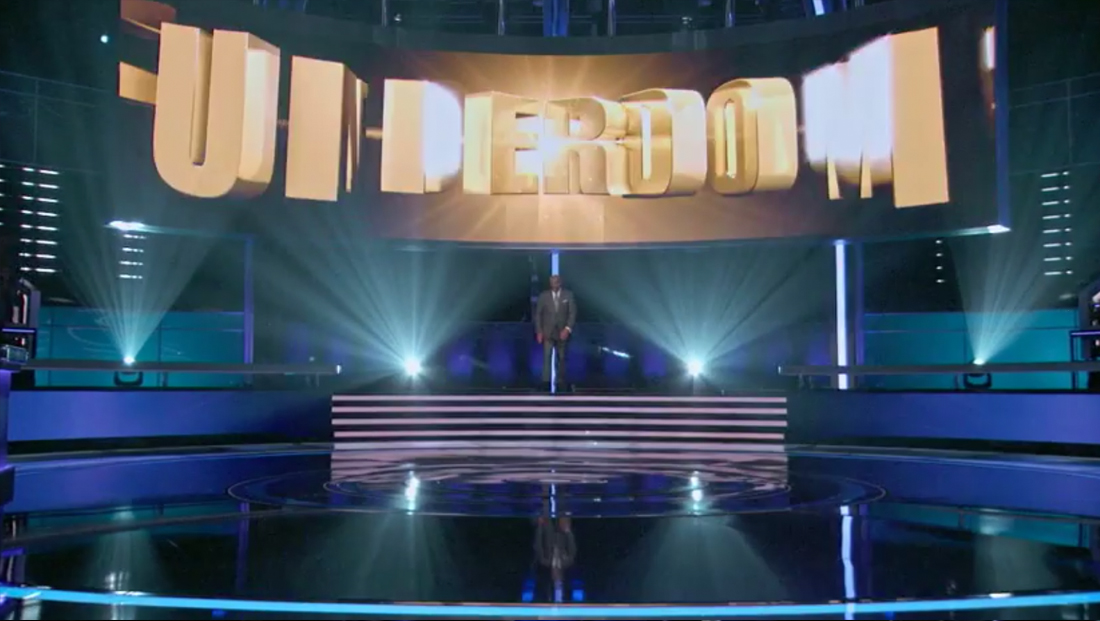 During these segments, Oscar Dominguez's lighting design transforms the space from a bright and cheerful space to a darker look that keeps the focus on the dollar amounts being offered to the entrepreneur in exchange for "walking away."
These are displayed on curved LED wall, which is placed in a slightly raised position.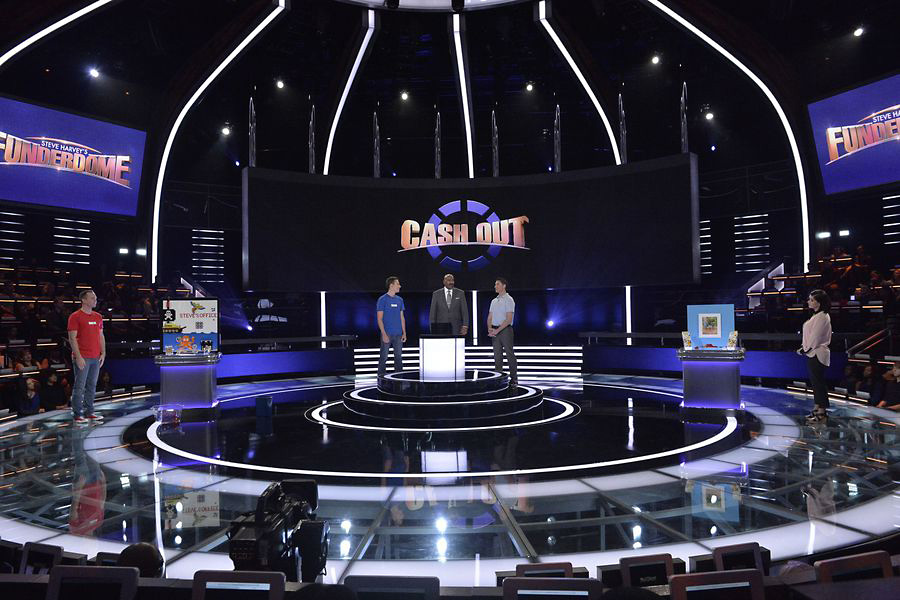 The audience, who plays a direct role in deciding which product gets funded by voting, uses tablets integrated into the seatbacks to make their picks.
The audience area is also accented with narrow LED strips that "pulse" during voting and the requisite backlit stair risers and edge-lit railing panels that create the illusion of glowing polygons.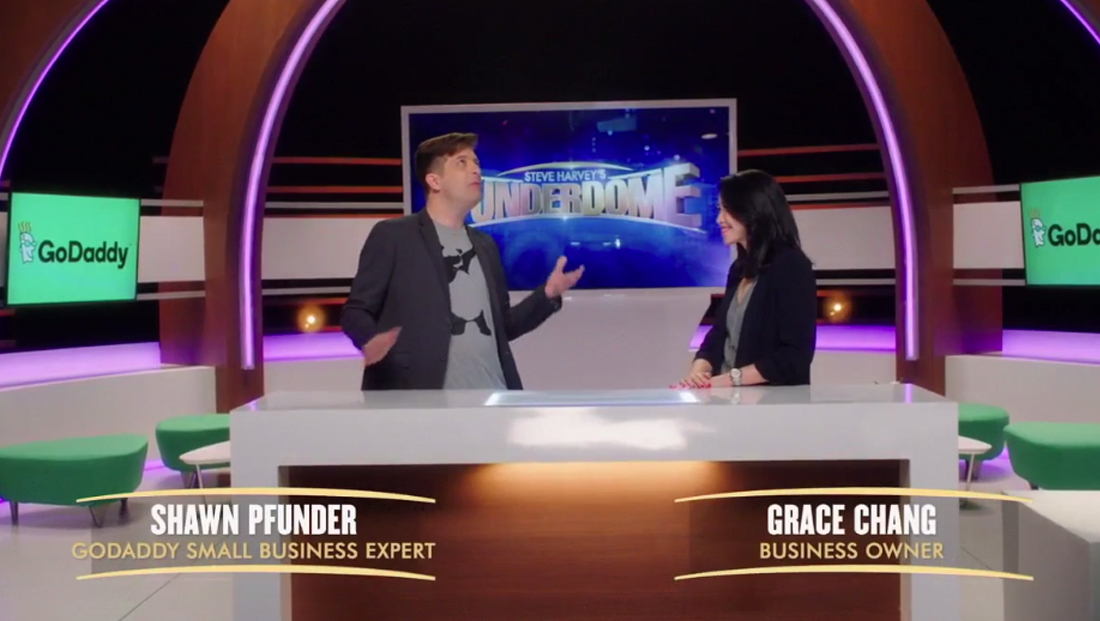 As part of its sponsorship of Funderdome, GoDaddy also has a smaller version of the Funderdome, dubbed the "Innovation Station" that features arched elements reminiscent of the main space.
GoDaddy small business expert Shawn Pfunder — coincidentally, that appears to be his real name — interviews entrepreneurs from behind a white and dark wood counter while a smattering of furniture in GoDaddy's trademark green can be seen scattered around in the background.