'Funderdome' goes big and bold with its production design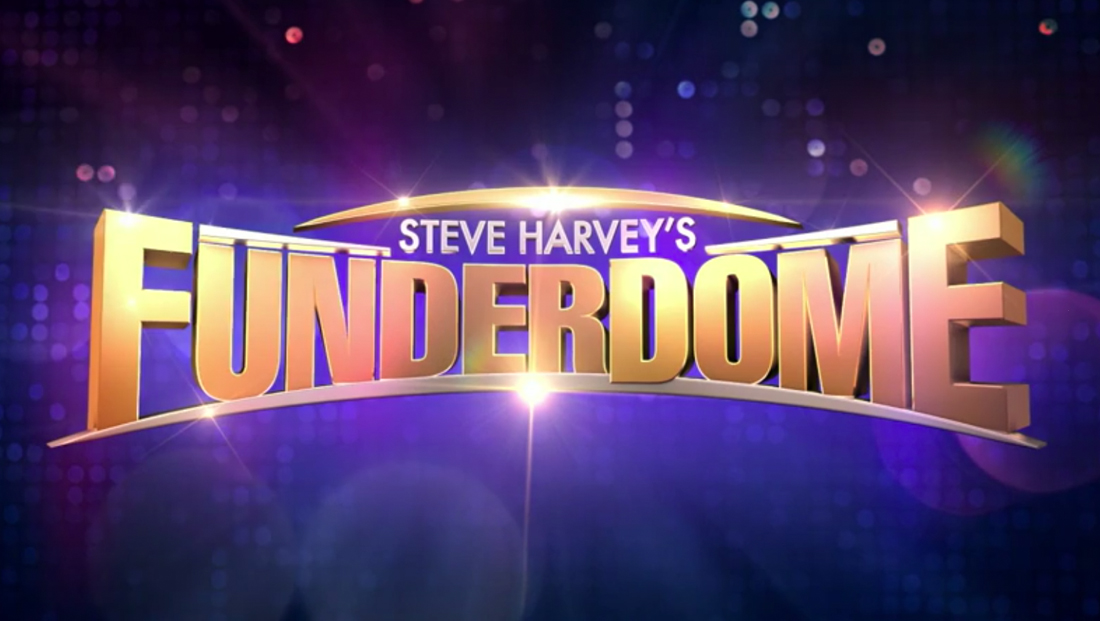 "Steve Harvey's Funderdome" has used its punny name as the jumping off point for its set and graphics design.
The show, which features pairs of entrepreneurs competing head-to-head for funding, features a bold, curved logo that plays homage to the "dome" part of its name.
The logotype features two curved elements that both serve as the baseline for the the word "Funderdome" and form a container of sorts for Harvey's name, which is positioned above the show name.
To draw more visual weight to its lattermost syllable, the logo design features a "D" that juts over the curved element in a subtle but effective way.
Curved elements are also found throughout the show's graphics, including in the lower-third style elements.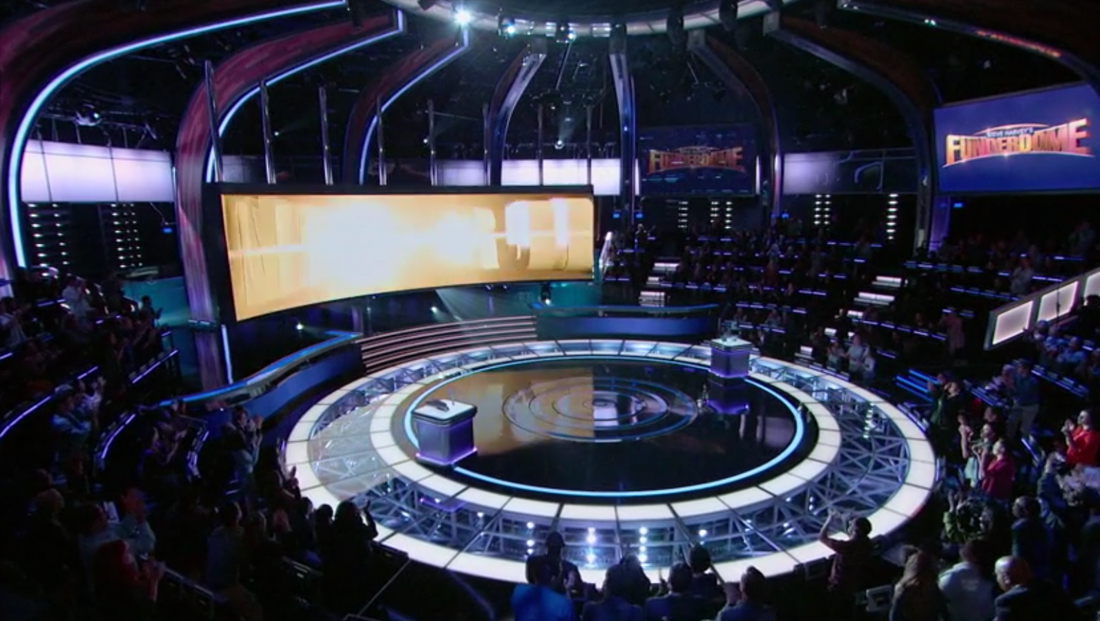 In the studio, the set from Consortium Studios' Anton Goss makes liberal use of the dome motif by placing Harvey, the entrepreneurs and the audience inside a domed amphitheater of sorts.
The dome is formed, somewhat abstractly, through the use of internally lit pillars that, near the top, arch over the audience and meet at a ringed ceiling element.
The negative spaces between these are left partially dark with LED accents to add motion and depth, while other parts are covered with backlit panels or large, jumbotron-style video screens.
The main presentation area, meanwhile, carries the dome theme by being a large circle outlined with exposed, integrated trusswork visible through a ring of glass.
For the entrepreneurs' presentations, two lectern-style surfaces are available.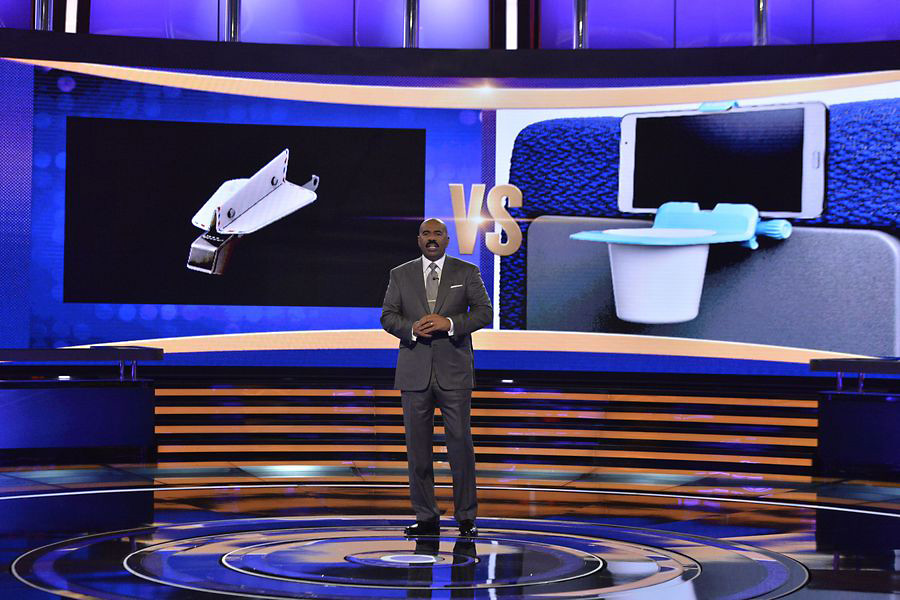 The show also makes liberal use of the large, curved LED screen that takes up much of the background during presentations to show photographs and product names.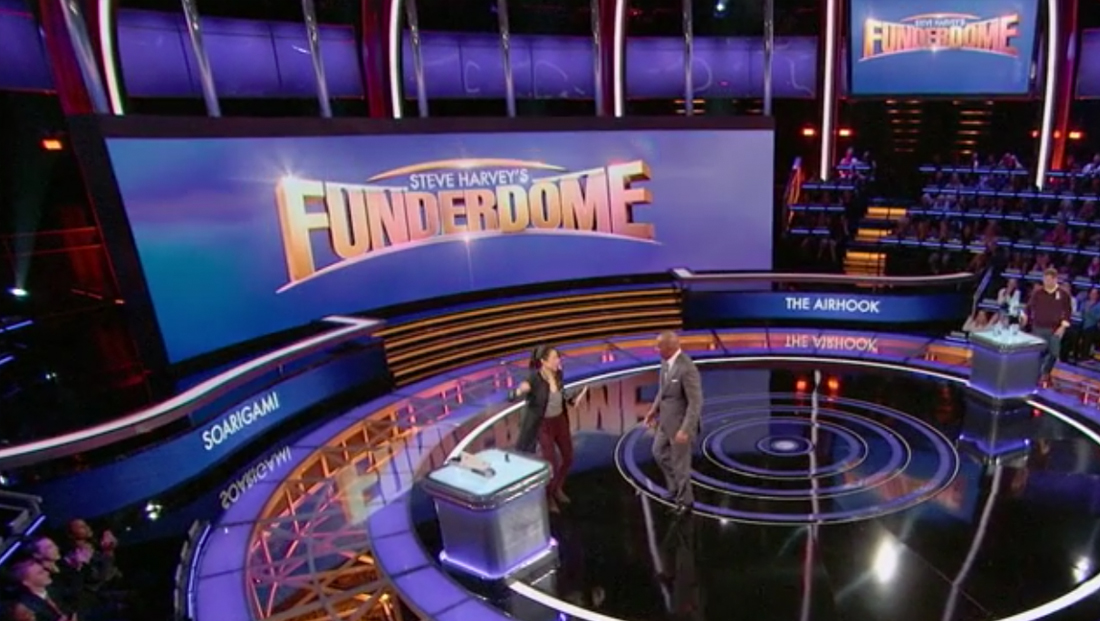 Product names also appear on the LED bands that appear on the low, credenza-style walls that snake out from the stairs and the curved LED wall.