CNN goes into 'crisis' mode with 11 p.m. specials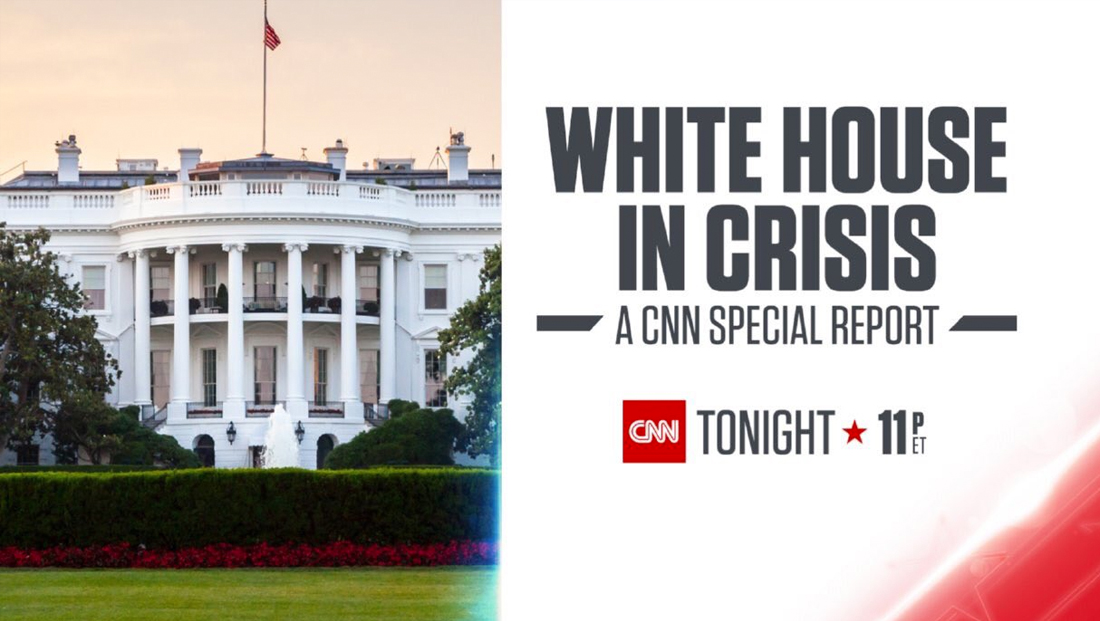 CNN has taken its 11 p.m. eastern block, normally occupied by a second hour of "CNN Tonight with Don Lemon" with what it's calling "a CNN special report" under the banner "White House in Crisis."
The White House has been reeling from a series of bombshell reports centered around Donald Trump Jr.'s email contact with a purported Russian government attorney — as well as a handful of "mini crisis" that have popped up.
CNN's special report, which features a rotating panels of hosts and contributors, originates from the network's Washington, D.C. bureau, using a curved desk originally built for the network's rooftop position used for election and inauguration coverage.
For this use, the "America's Choice" backlit panels has been swapped out for more generic designs, anchored by an oversized CNN logo in the large polygonal panel in the center.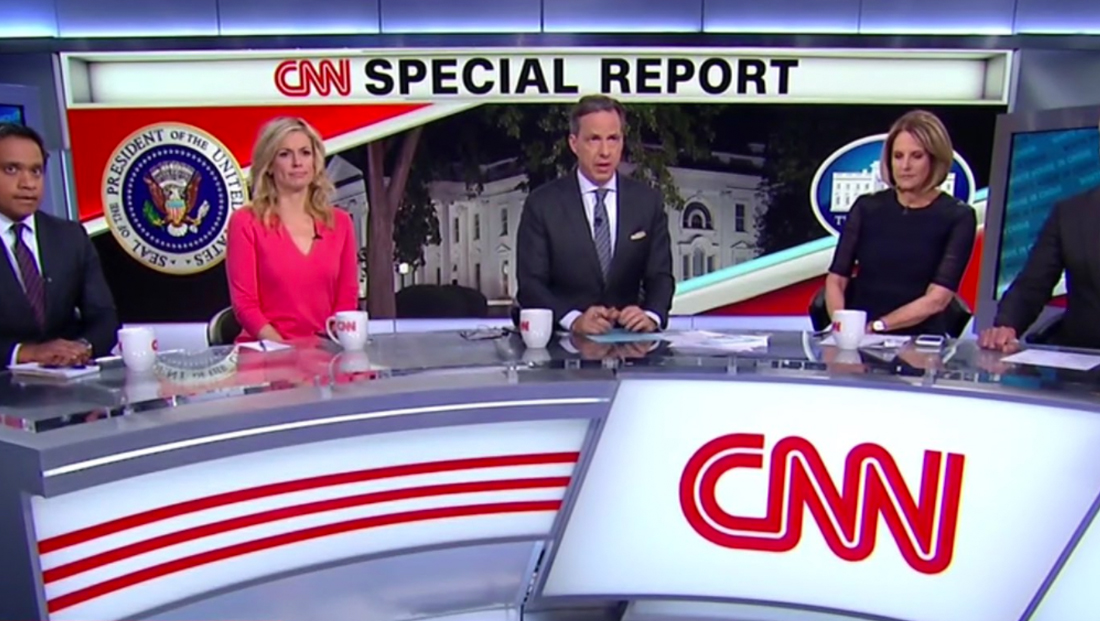 Behind the panel is an image of the White House along with the renditions of the presidential seal and briefing room sign and diagonal red, white and teal accent lines.
Above, a large banner reads "CNN Special Report," with the letters tucked inside a virtual "alcove."