MSNBC returns to 3A for weekend programming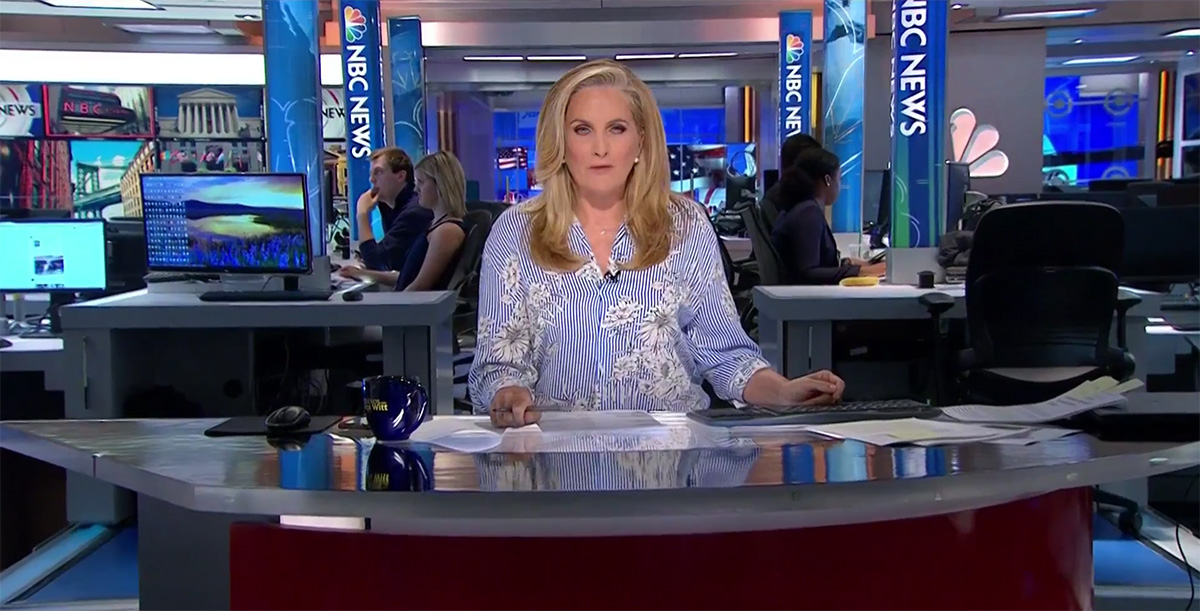 Following the relaunch of "NBC Nightly News," MSNBC has returned most of its weekend programming to Studio 3A, at least for now.
"AM Joy" and "MSNBC Live" have both used the space, taking advantage of the LED walls and workspace background.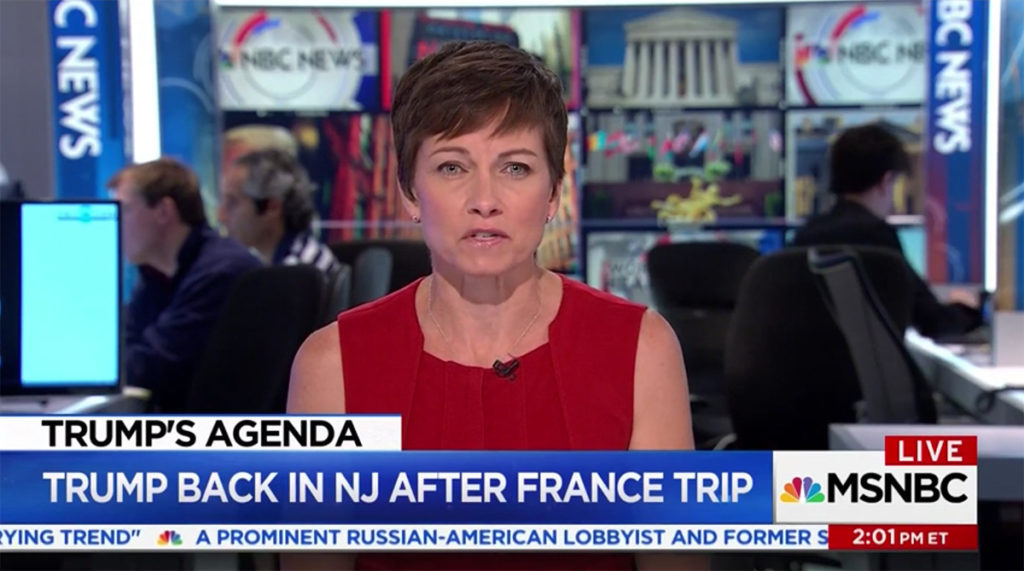 Previously, MSNBC had originated weekend and weekday programming primarily from Studio 4E, part of the network's remodeled fourth-floor newsroom.
During the early hours of "Live," hosted by Alex Witt, the video wall partition between Studio 3A and 3C was open, allowing a glimpse into the new "Nightly" space. Later in the day, such as during Stephanie Gosk's hour, the wall was closed, showing a montage of NBC News logos and key news imagery.