An inside look at Globo's augmented reality news studio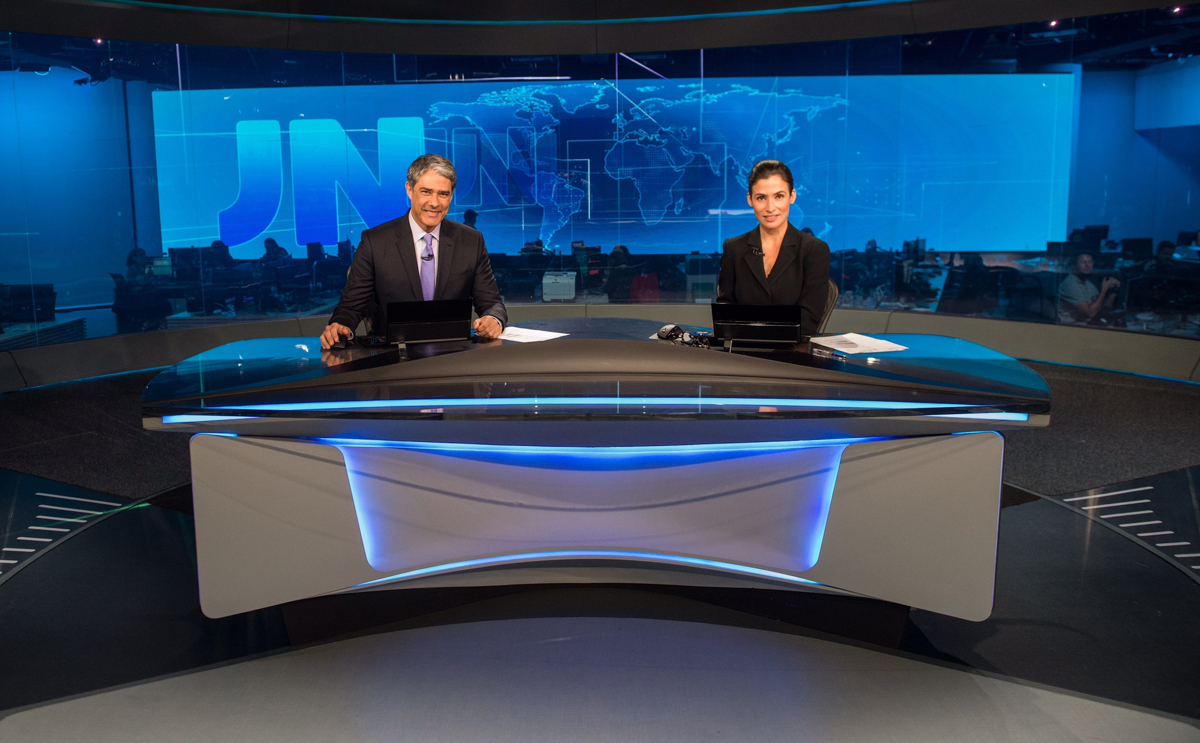 If that wasn't enough, however, the broadcast is also packed with tightly integrated augmented reality effects that create a cohesive blending between real and virtual, powered by Avid.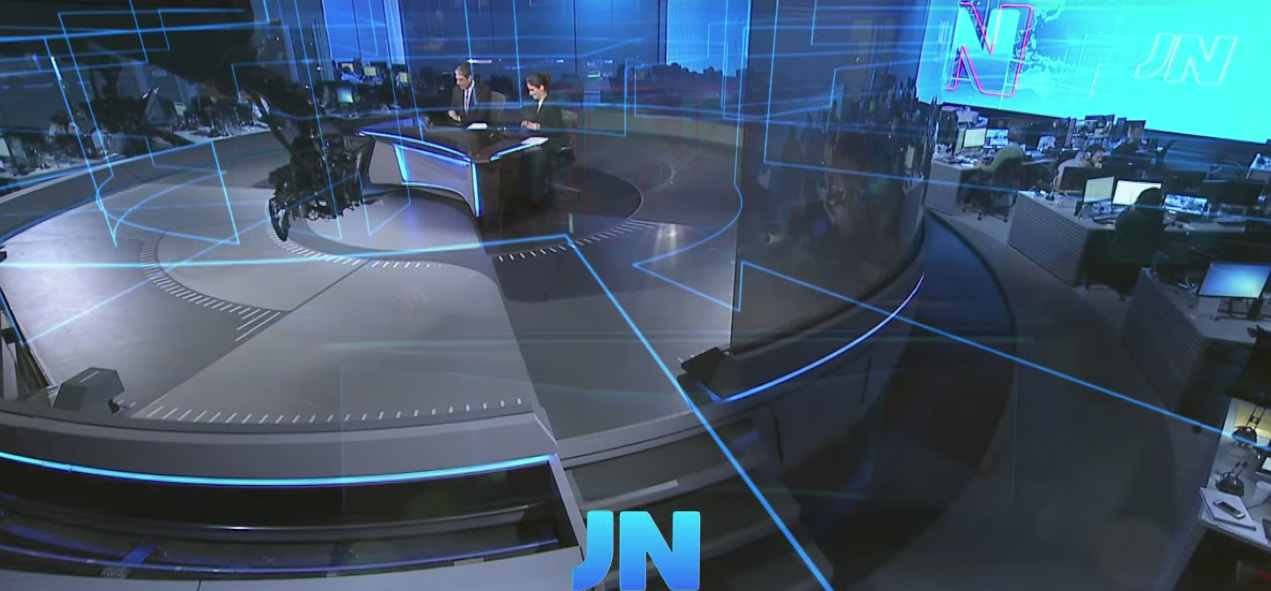 "The result is a fully immersive 3D environment that creates the sensation of the dynamics of the news (of the day)," said Arrabal.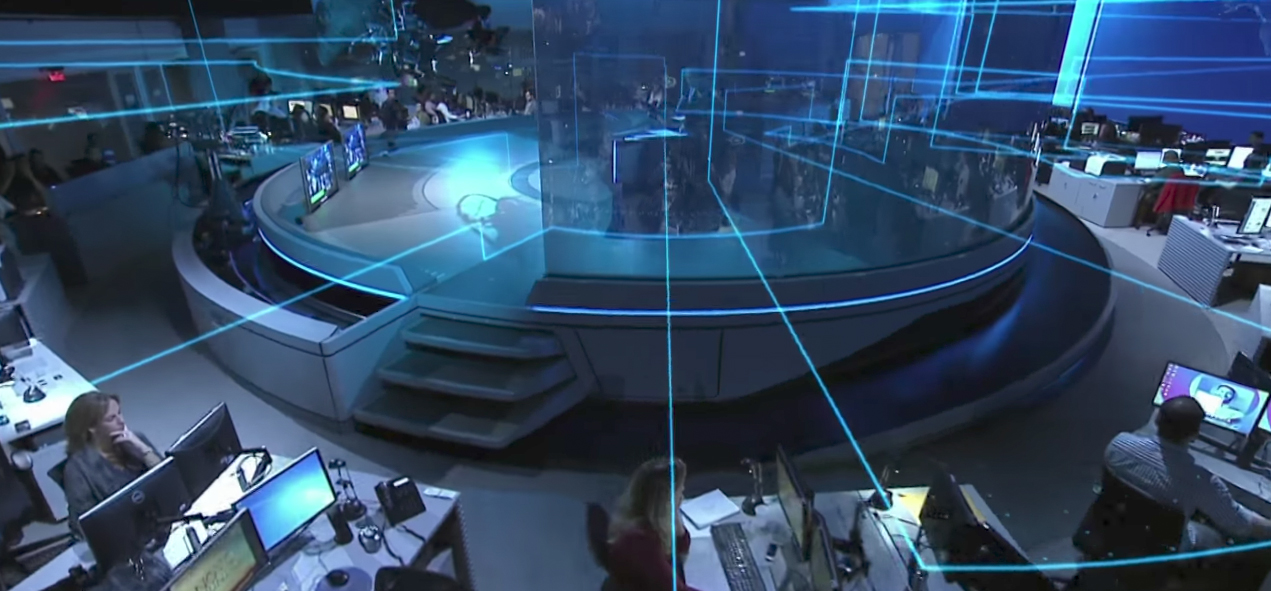 Wide shots of the set used at the top and end of the show, as well during rejoins, feature and array of virtual boxes, lines and panels, all rendered in a crisp blue that matches some of the set's real integrated lighting.
The lines also branch out from the nexus that is the anchor desk, jutting through the open newsroom and, seemingly, connecting the anchors to the world around them.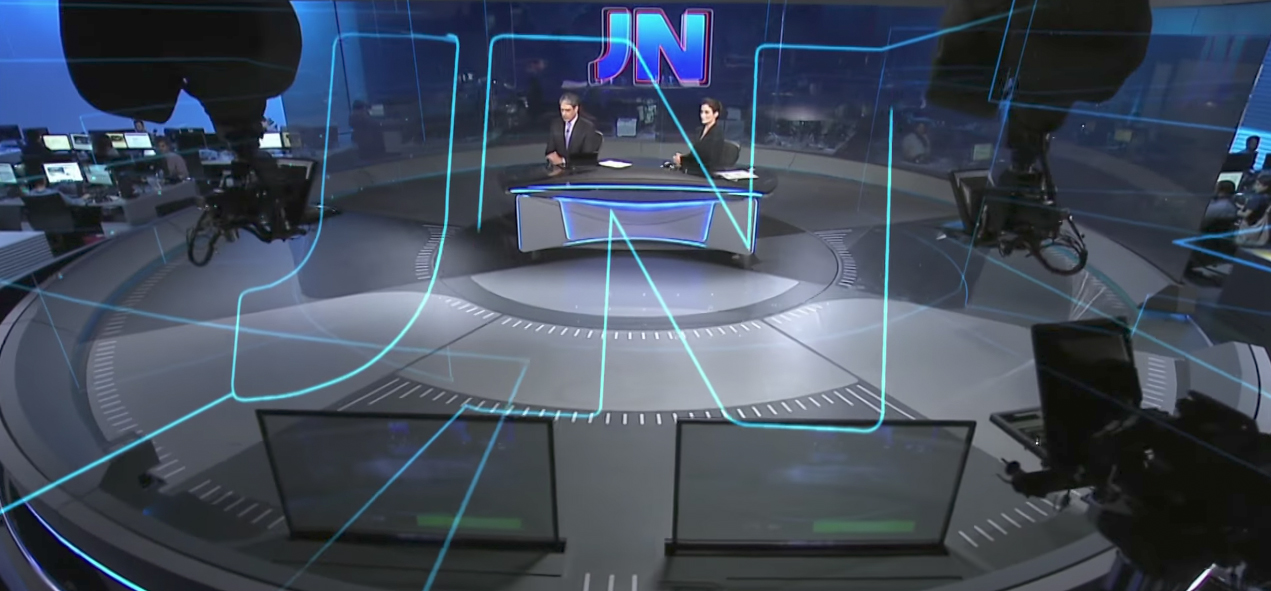 Also included in the web of augmented reality laser lines is the show's bold "JN" logo, which is also frequently displayed prominently on the set's real video wall.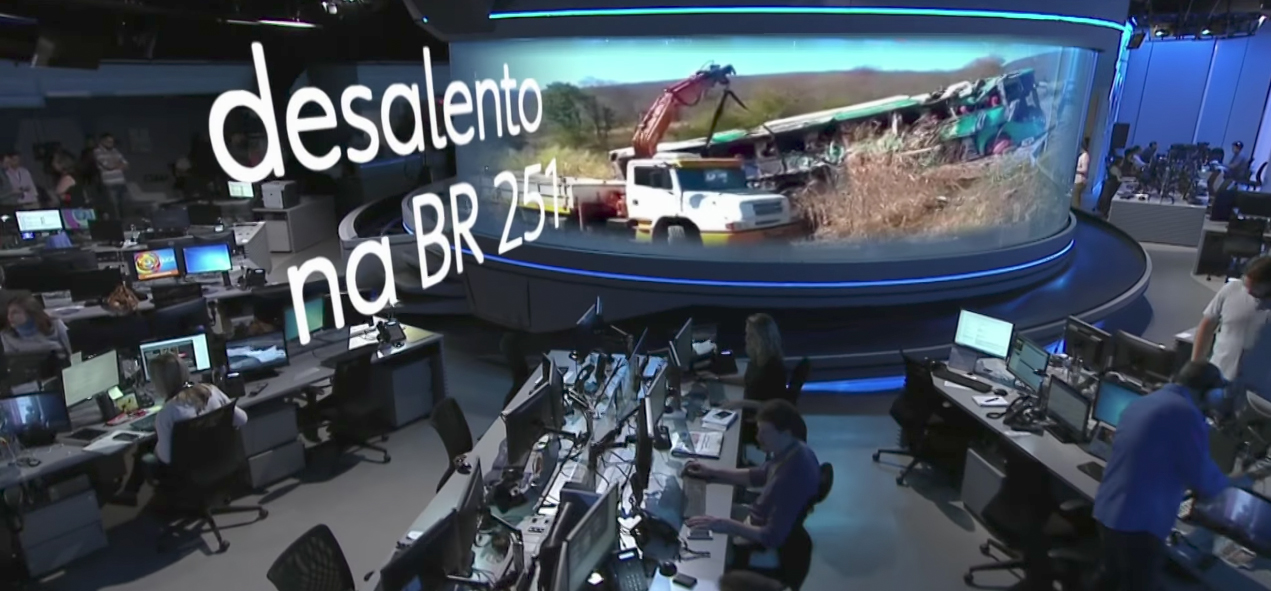 The "smart glass" wall behind the anchor desk, meanwhile, lets producers display curved topical graphics that can be further enhanced with augmented reality text that appears to jut out from the center of the space like spokes of wheel.
This unusual move allows the rear of the anchor area, as well as the surrounding newsroom, to serve as an additional visual element within the broadcast.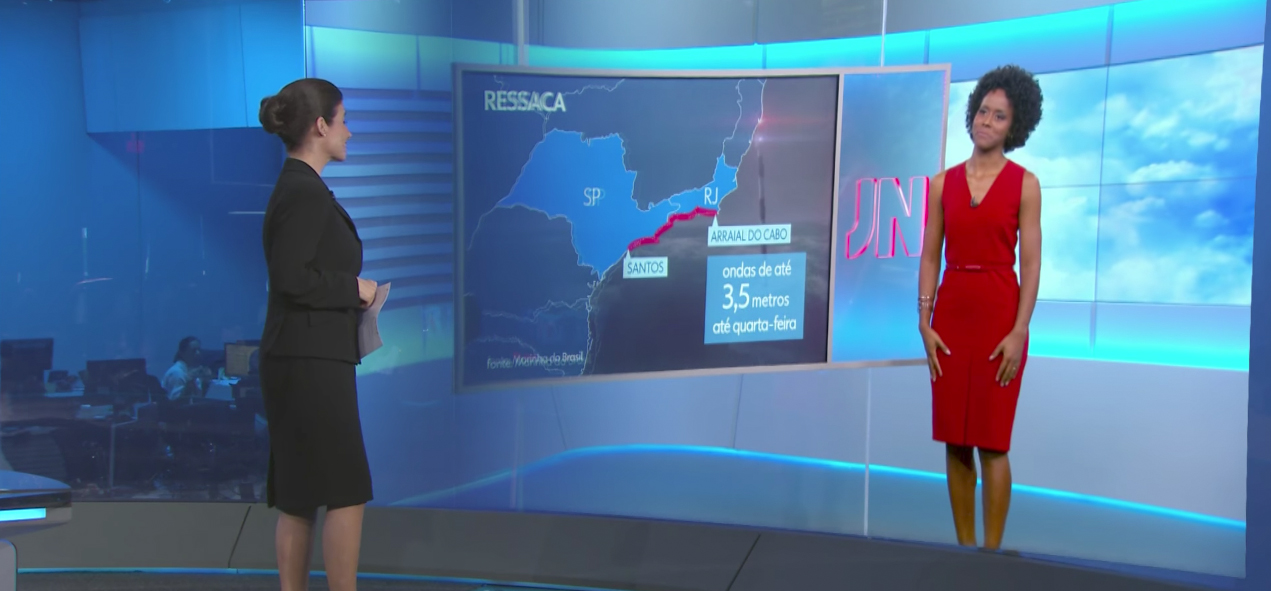 The glass wall is also utilized from the anchor area to not only add to the visual language of layering but also to project remote reporters into the space for toss shots, replacing the need for traditional monitor walls.
The studio is equipped with robotic cameras, including ones that run on tracks mounted on the ceiling to create the dynamic opening along with transition shots.
The studio debuted in June and is part of a new 32,000 sq. feet editorial building for Globo that includes 189 workstations, 18 editing islands, 3 post-production units, 2 voice-over booths and meeting rooms.
Project Credits
General Direction: Alexandre Arrabal
Creation and Set Design: Gilda Rocha
Set Design: Fábio Figueiredo (supervisor), Ricardo Gentil, Adalberto Onaindia
3D Illustration and Augmented Reality: Accacio Fernandes (supervisor), Andre Gatto (coordinator), Pedro Figueira, Carlos Sampaio, Max Loeser, Bernardo Medeiros, Eduardo Seabra, Ricardo Moraes, Luiz Nogueira
AR and Graphics powered by Avid
Robotics from Mark Roberts Motion Control
Projection from Panasonic