NASA TV has field day with eclipse coverage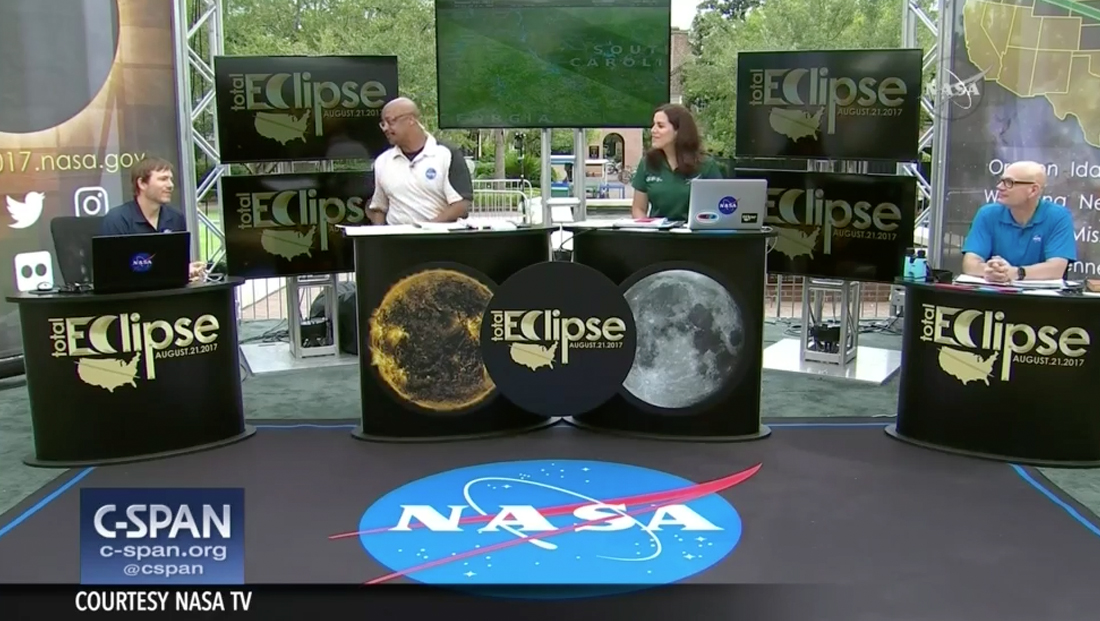 NASA TV created a large, outdoor setup for its "Eclipse Central" coverage of Monday's total solar eclipse, which some viewers noted was oddly similar to a sports broadcast compound.
The coverage, which was also carried on C-SPAN, featured a framework of metal girders that supported printed graphics and an opening overlooking Charleston, South Carolina.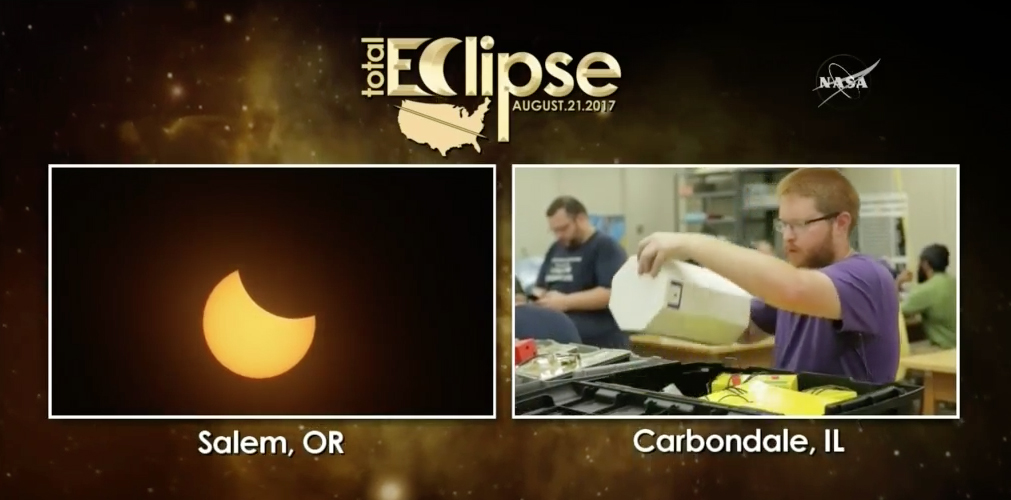 Five flat screens were also positioned behind the central host desk, which was fronted with a "Total Eclipse" logo.
The logo design featured a crescent moon shape in place of the "C" with the "arms" of the "E" "trimmed" off to match the curve.
The design also features a light gold bevel effect and the word "total" in all lowercase letters rotated 90 degrees on the far left side of the "E." The lockup also includes a U.S. map with the path of totality indicated and the date.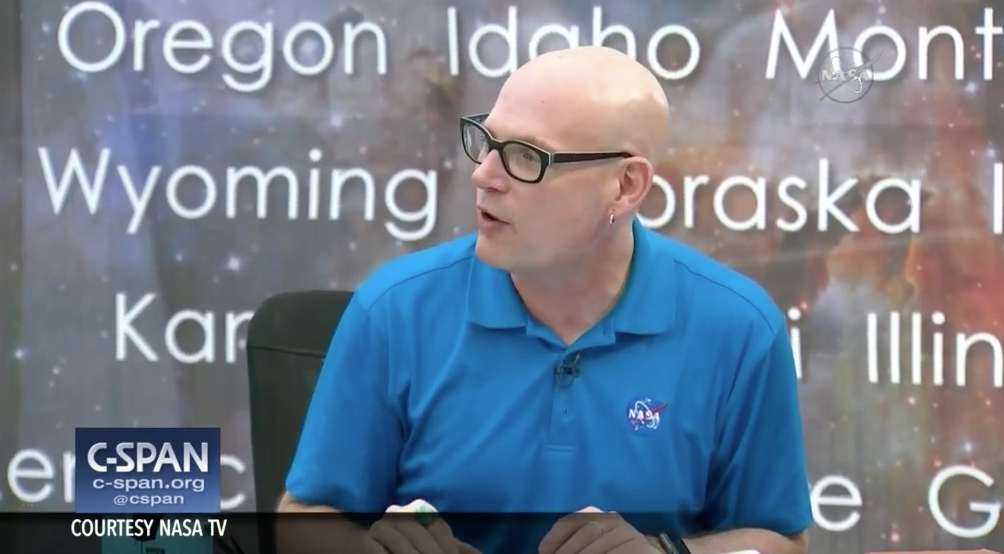 Two additional, lower desks were included for additional experts, which used the printed banners as backgrounds.
One of the graphics featured a list of states in the path of the totality, along with a map above, while the other features social media icons and NASA's eclipse website address.
NASA's eclipse coverage is the geeky version of College Gameday pic.twitter.com/ju9voZHKXM

— Joseph Lichterman (@ylichterman) August 21, 2017
In addition to the Charleston site, C-SPAN also originated some programming from the Goddard Space Flight Center's visitor center in Maryland.