ChyronHego wins Emmy Award for player tracking system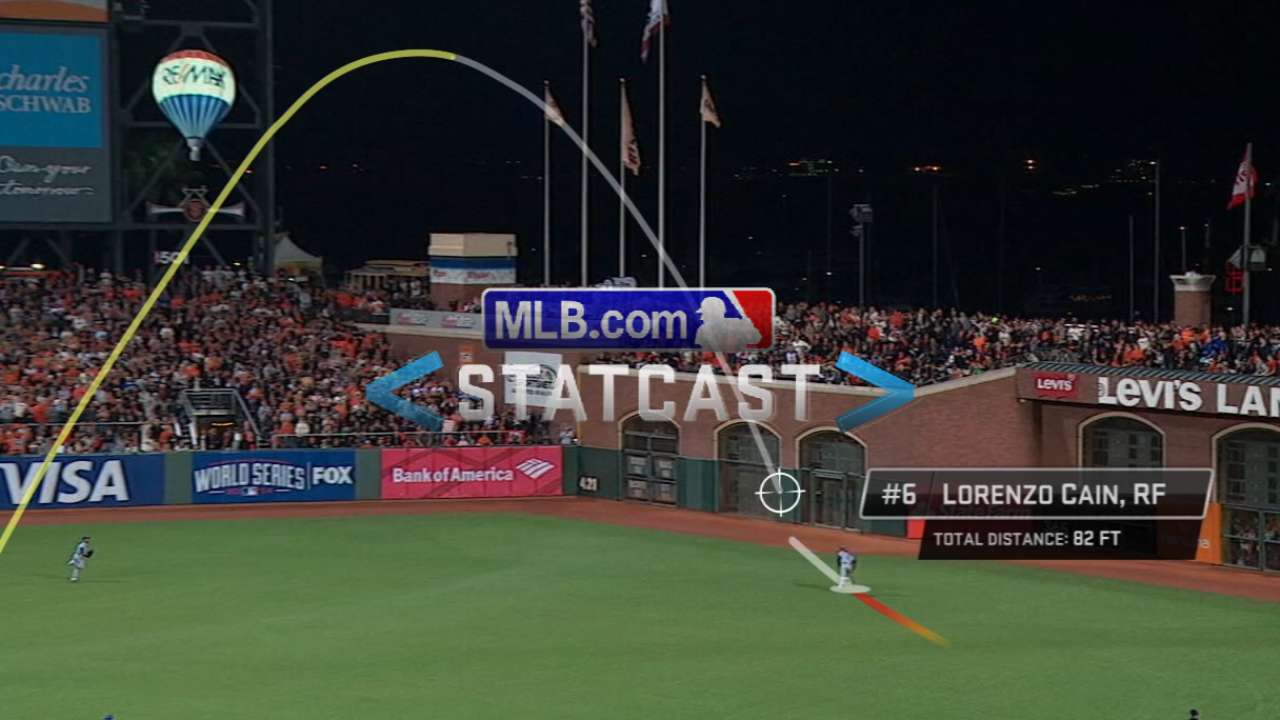 Subscribe to NewscastStudio's newsletter for the latest in broadcast design and engineering delivered to your inbox.
ChyronHego has been honored with a Technology & Engineering Emmy Award along with its partners TrackMan and MLB Advanced Media (MLBAM), for their work on Statcast.
The system provides a complete ecosystem for real-time sports tracking and visualization that combines TrackMan's radar-based ball-tracking system and ChyronHego's TRACAB optical player-tracking solution and state-of-the-art broadcast visualization tools.
Described in the three companies' Emmy Award-winning entry, "A Three-Dimensional Doppler Radar System to Track and Display Fast-Moving Pitched and Hit Balls," Statcast is now installed in all MLB stadiums to provide official ball and player data for on-air presentations of statistics and graphics, including visual tracers of the ball's flight path. Broadcast commentators are able to enhance their presentations with compelling, data-driven real-time graphics that highlight the athletic ability and strategy of baseball players and teams, such as pitch selection and player positioning.
More than 2 million events have now been measured using Statcast, which collects statistics such as pitch speed, pitch spin rate, exit velocity (speed of a baseball after it is hit by a batter), launch angle (vertical angle at which the ball leaves a player's bat), and distance of a hit ball. In addition, Statcast tracks player position and movement, and combines real-time information with historical data to calculate higher-order statistics such as "catch probability" of hit balls.
The TrackMan radar system contributes ball data such as velocity, position, and spin rate, while TRACAB refines player and ball location and displays the ball tracer and other graphics. MLBAM has contributed technology that compares the pitcher's extension to the average MLB pitcher's extension to calculate a perceived velocity.
"The Emmy Award, our fourth, is a fantastic honor and a continuation of our company's long history of influence in the industry. Not only is it a huge validation of our TRACAB technology, but it's tremendous recognition of the hard work of our own engineering teams as well as those of our partners TrackMan and MLBAM," said Johan Apel, president and CEO of ChyronHego. "Emmy Awards are awarded to a very small and select group of organizations whose innovations have been deemed to have a material impact on the television viewing and entertainment experience. Statcast definitely fills this bill, since it powers advanced statistics and visuals that give commentators additional material for storytelling."