'GMA' adds 'Extreme Weather Center' for Irma coverage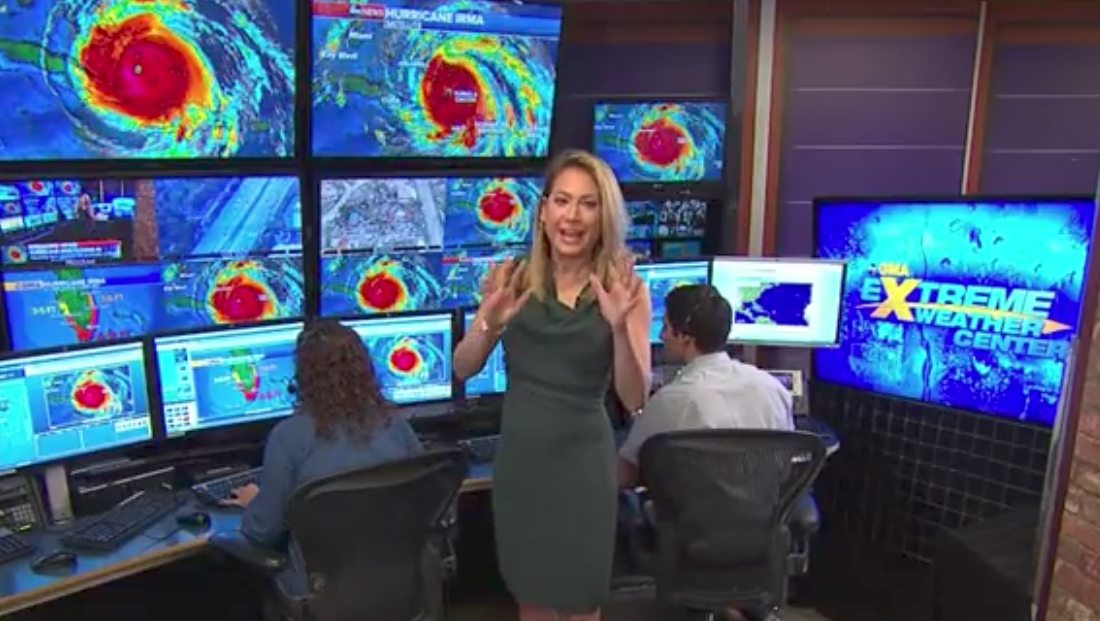 Hurricane Irma coverage on ABC's "Good Morning America" has grown beyond the studio's small alcoves and video walls — and now has its own "Extreme Weather Center."
The setup appeared on the Friday, Sept. 8, 2017, edition of the show with meteorologist Ginger Zee standing amidst a bank of monitors.
The camera initially included a monitor on the far right with the "Extreme Weather Center" branding, which ABC has used in the past (in the logotype, the "X" is emphasized).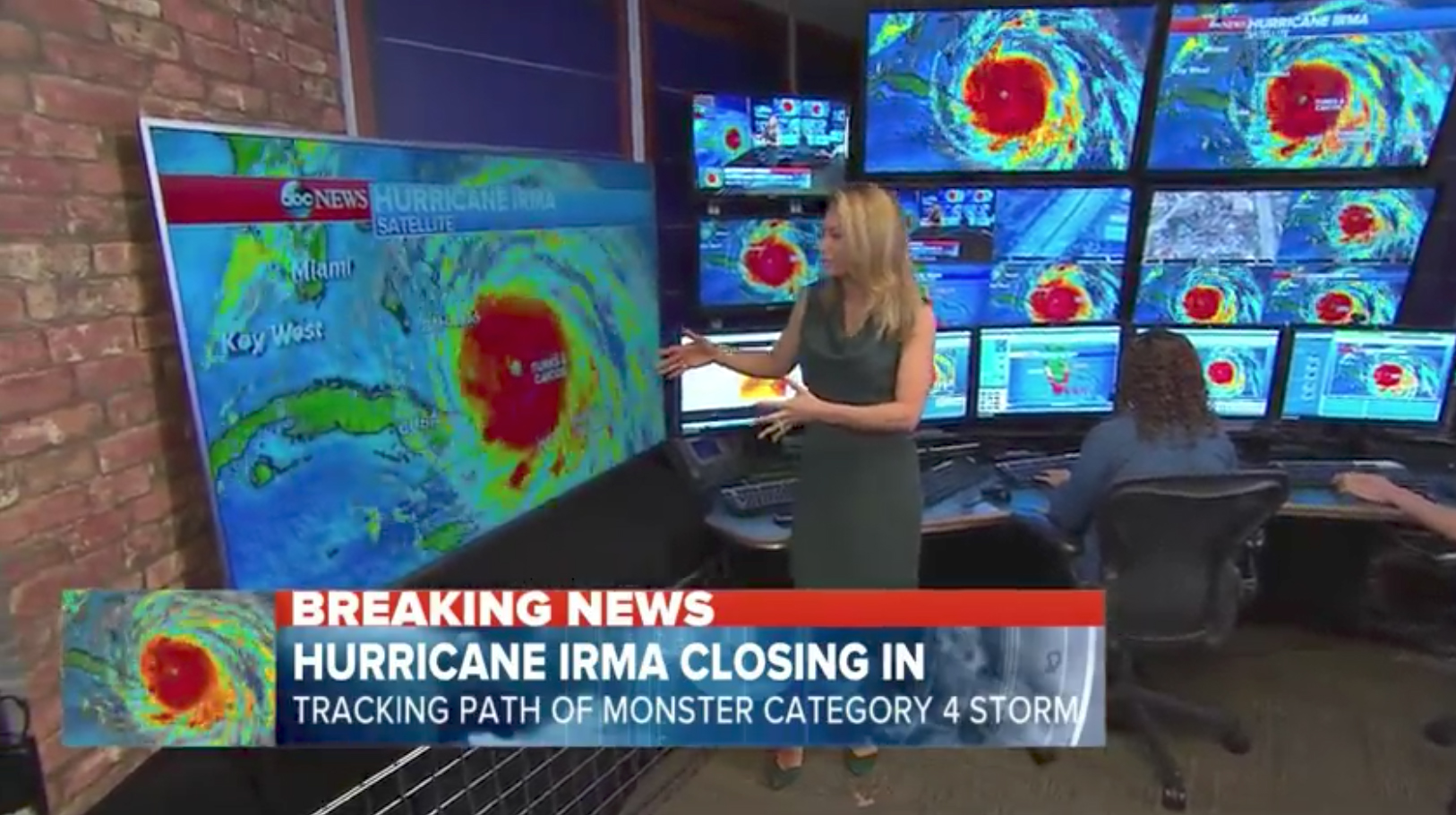 As Zee began her report, the camera panned to the left where a larger video panel was used for Zee to reference maps, though many of the maps were taken fullscreen during the segment.
The actually area ABC is using appears to be a small, retrofitted control room. Instead of various video feeds, however, the monitors showed numerous maps, video feeds from the Hurricane's path and radar loops — a look that resulted in a plethora of the now familiar red, yellow, green and blue radar image of the storm.
Previously, Zee used GMA's alcoves and video walls to show maps and toss to reporters in the field. The space used for the "Extreme Weather Center" also made previous appearances on other ABC News shows.