Grass Valley showcases flexible news production at IBC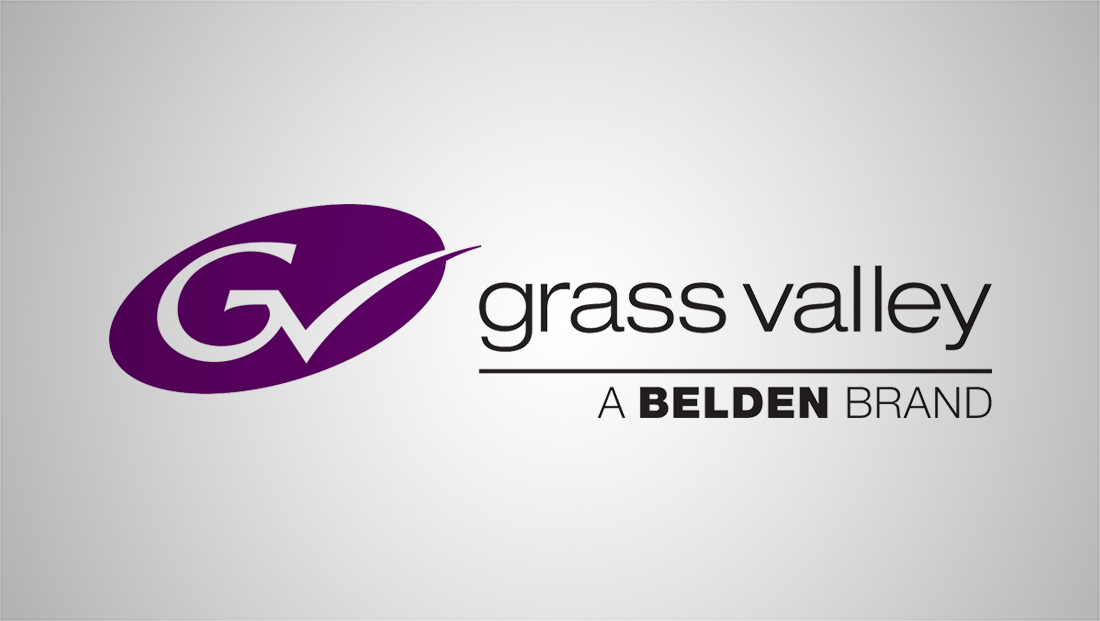 Subscribe to NewscastStudio for the latest news, project case studies and product announcements in broadcast technology, creative design and engineering delivered to your inbox.
Grass Valley will highlight the latest in scalable, customizable solutions that help news production facilities adapt to the way audiences consume content during the upcoming IBC2017 show.
"The broadcast news landscape is going through incredible changes, leaving newsrooms to figure out the best way to keep up and stay competitive," said Boromy Ung, vice president of news, Grass Valley. "We are focused on providing news solutions that do two important things—bring the newsroom to the field so reporters can capture and report from anywhere, and create compelling content that engages audiences on every platform with contributions from a wide variety of sources."
New and enhanced products in news production include Ignite v10, automated production with new customizable UI and Persistent Templates; GV STRATUS 6.0, a video production and content management system with a new web client and support for social media content ingest and management; and EDIUS 9, nonlinear editing software with new floating license options and image processing enhancements.
Making its European debut, Ignite v10 features a new companion application that enables simultaneous Ignite control by up to three operators—easing the pressure of breaking news production—as well as a significantly redesigned Ignite playlist. For even easier operability, it also supports a completely customizable UI, letting users configure a unique layout for every show. In addition, new Ignite Persistent Templates (PT) allow operators to make last-minute changes to production events directly inside the Ignite rundown, removing the need to go to the NRCS for changing live broadcasts.
Previewing at IBC, GV STRATUS 6.0 boasts several significant enhancements, such as a new web client and support of the STRATUS I/O appliance, which will make it easier to run the application in a virtualized environment. GV STRATUS 6.0 features the most powerful social media management solution in the industry, taking the first big step in reducing the complexity of publishing social media and digital content by enabling users to publish, monitor, track, and delete stories to Facebook, YouTube, Twitter, and others. It also enables users to track trending stories, in real time, reducing desktop windows from dozens to one.
The newest version includes support of Grass Valley's XRE transcoder for improved automation, stronger MOS support and a new social media uploader that makes it easier to incorporate UGC into news productions. The COTS-based engine along with COTS storage allows GV STRATUS to be "commodity IT" based, which makes it easier to plan for virtualization and new deployment models.
EDIUS 9, previewing at IBC, provides several new features, including a new "Cloud Ready" floating license package for large facilities that allows users to install EDIUS to multiple systems and then run simultaneously to a set number and add more licenses as needed. This enables the use of EDIUS 9 on virtual workstations with major cloud platforms. EDIUS 9 will support native editing on HDR material, and export contents in HDR for broadcasting and web distribution. Editors can mix SDR and HDR material on the same project, and output results in either color space.
EDIUS 9, which will ship in November, includes updates to the UI for better user operability, faster download and setup during the installation, the broad format support users have come to expect, and outstanding stability. For purchases of EDIUS 8 after Sept. 1, 2017, a free upgrade to EDIUS 9 will be available, and for users of earlier versions, a jump upgrade package will be offered. More detailed information will be provided on the EDIUS product website.
"News is a key application for us and for our customers as we develop new ways to streamline the process of creating and delivering content that meets viewers on their terms and keeps them coming back for more," added Ung. "With a rich history in this space and a proven global customer base, we understand what the market needs to prepare for the future."
Grass Valley is demonstrating its integrated news solutions at IBC in booth 1.D11.
Subscribe to NewscastStudio for the latest news, project case studies and product announcements in broadcast technology, creative design and engineering delivered to your inbox.