Florida stations go wall-to-wall with Hurricane Irma coverage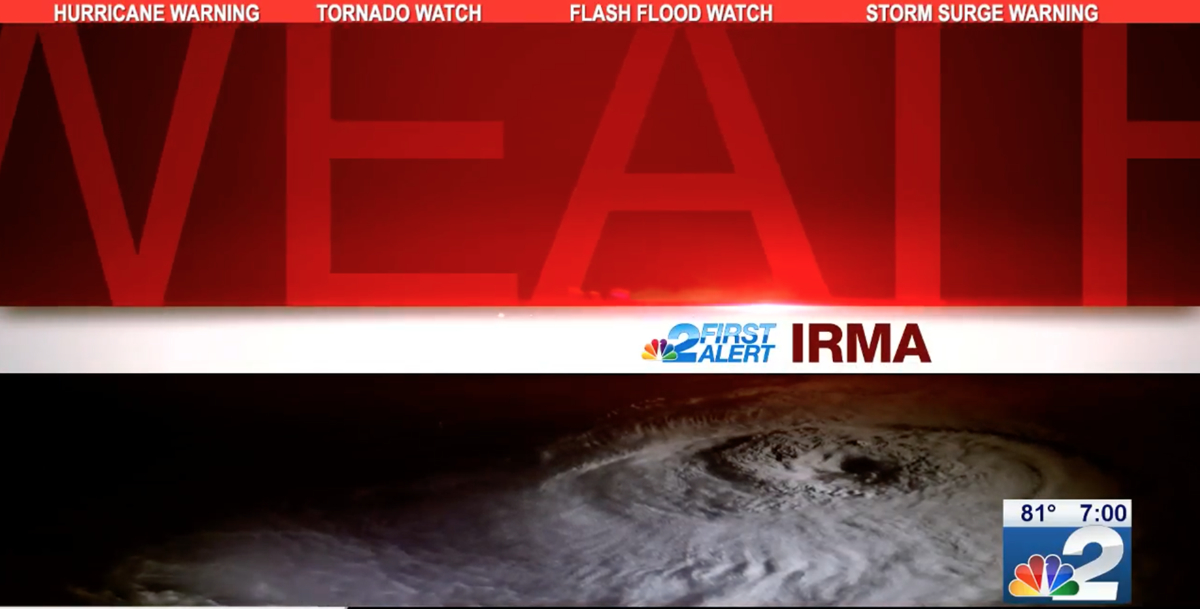 With Hurricane Irma's outer bands now hitting Florida, the national networks and local TV stations continue to update viewers on the developing weather situation.
As the hurricane has shifted towards the western coast of Florida, national media organizations have started shifting resources in anticipation.
At the local level, most stations have been in coverage mode all day, preempting various sporting events, along with streaming the latest on their websites and social platforms.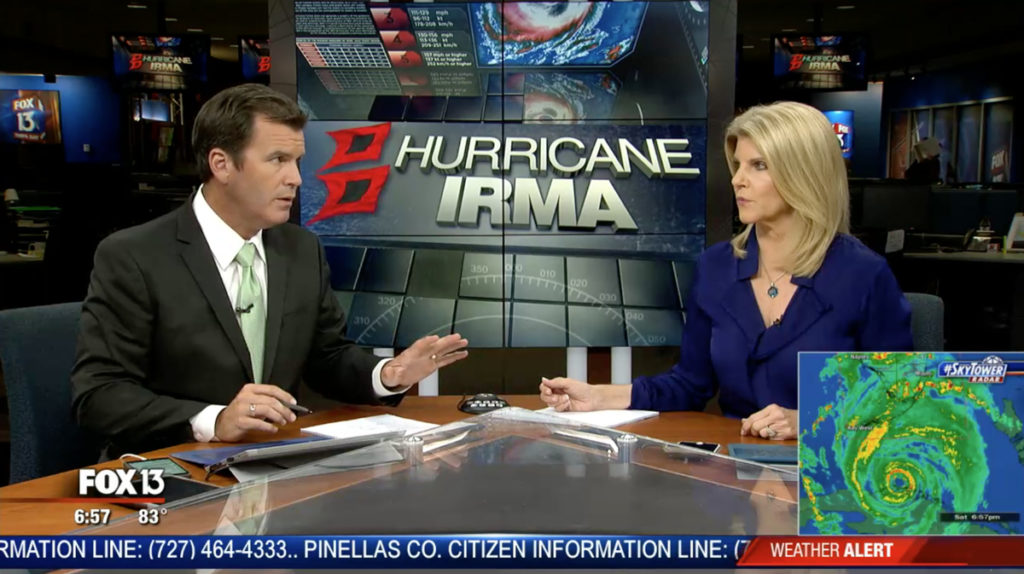 Here's a quick look at some of the coverage this evening from the Gulf Coast.
Tampa / St. Petersburg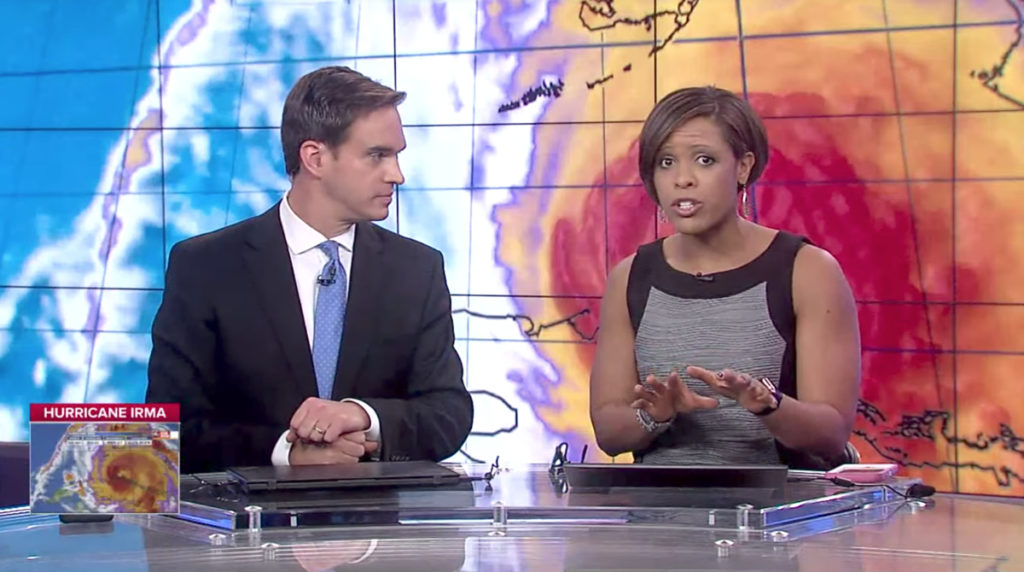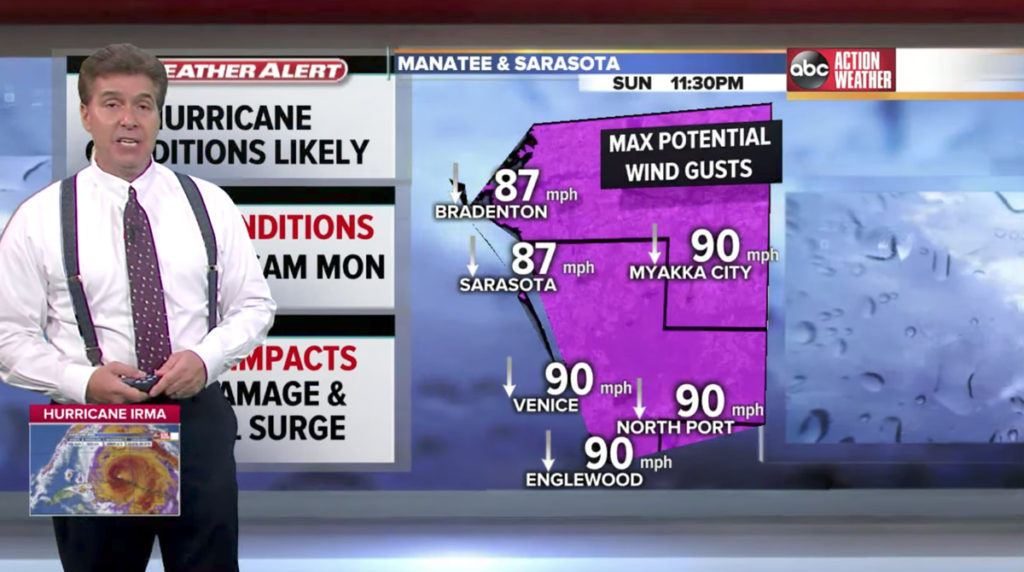 ABC Action News, WFTS, is making use of its large monitor wall for live radar, along with heavily using its AccuWeather Storyteller display for social media and telestration.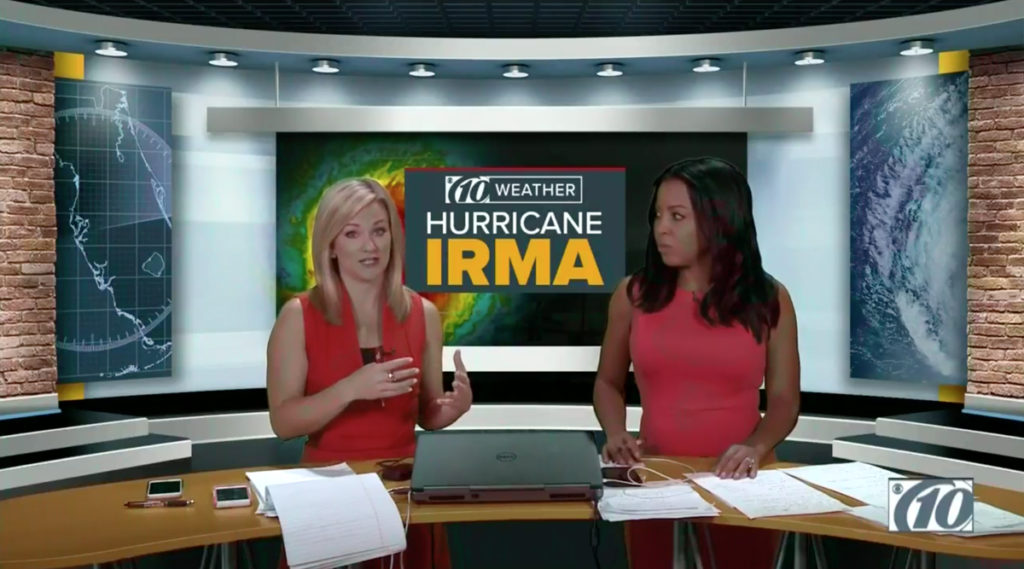 At Tegna's WTSP, which uses the newsroom for its main newscasts, a virtual set has been created to give a more urgent look to the broadcast.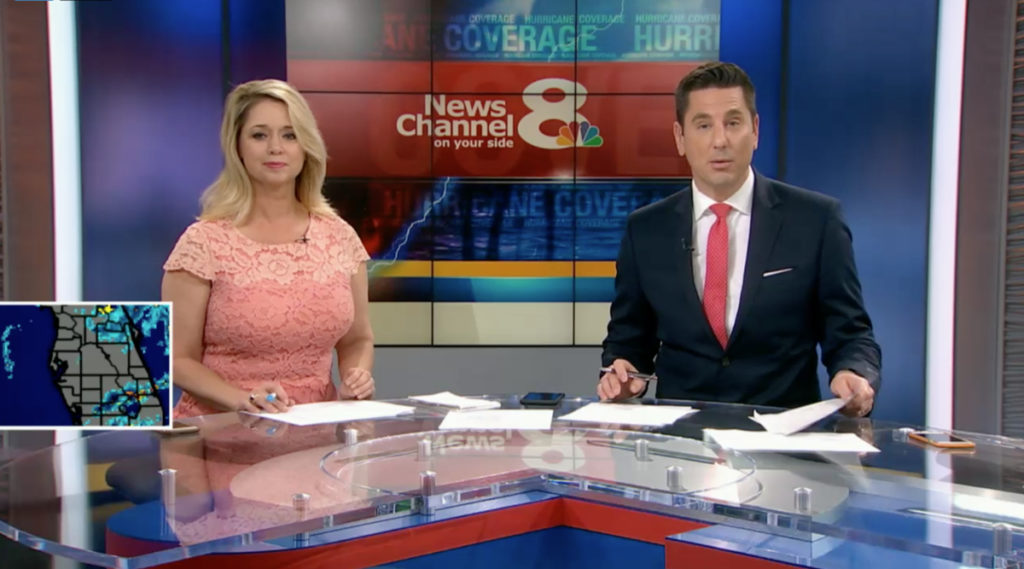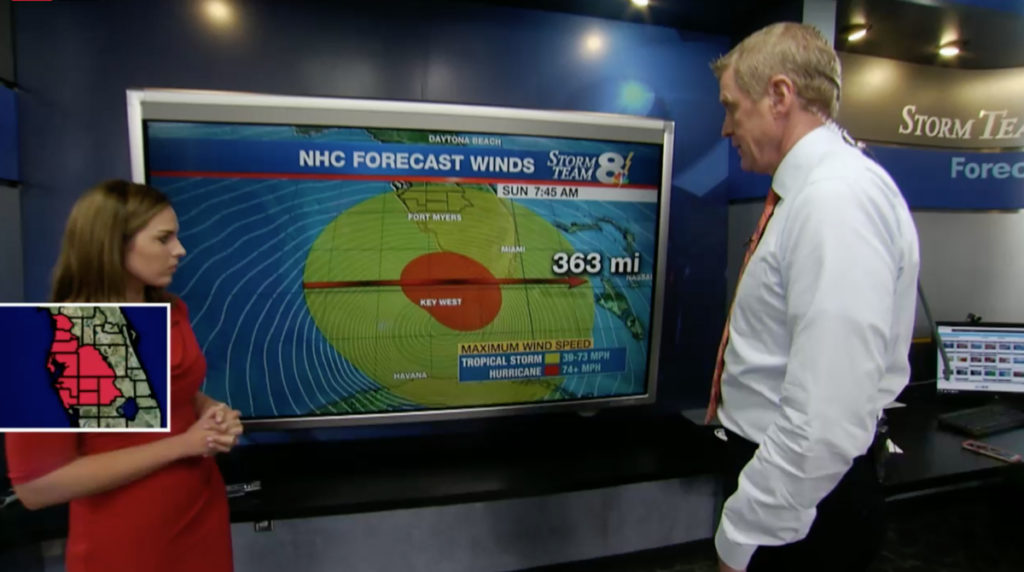 WFLA is also heavily using its touchscreen for storm breakdowns along with its Max Defender 8 radar. Presentation wise, the station is relying on a handheld camera for shots throughout its forecast center.
Ft. Myers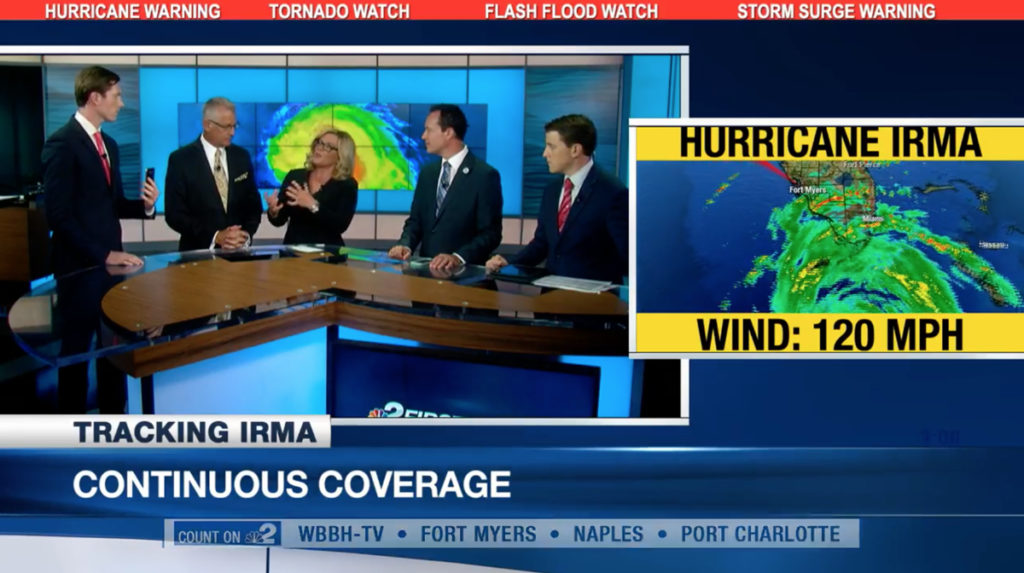 ABC 7, WZVN, and NBC 2, WBBH, have teamed up for coverage of Hurricane Irma in Ft. Myers, even having time to produce a promo spot emphasizing their on-air talent, radar and storm chasing vehicle.
The combined effort is broadcasting from the studio of WBBH.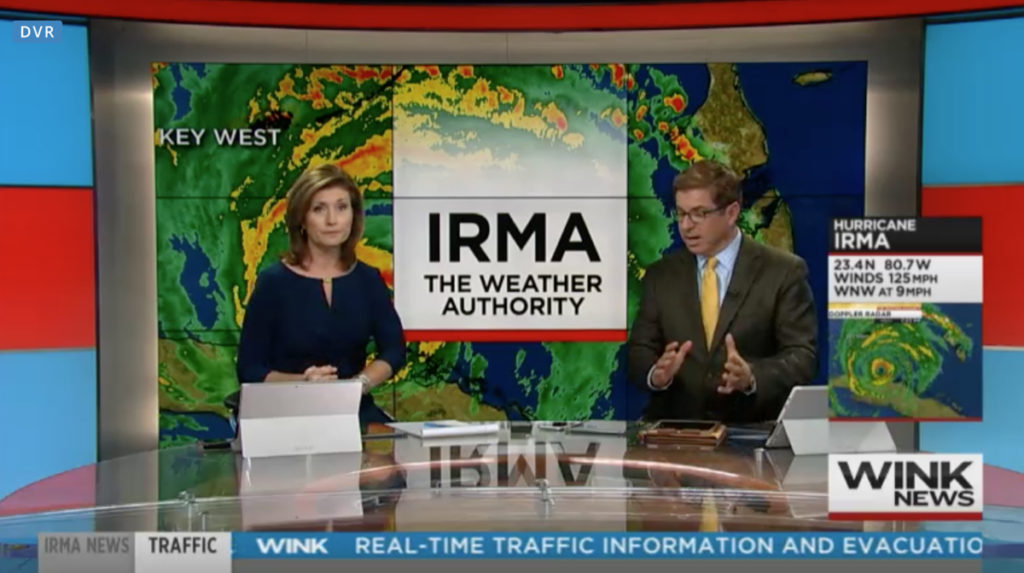 At WINK, the large video array camera center provides ample room to showcase the radar.