'Morning Joe' returns to 8H to mark anniversary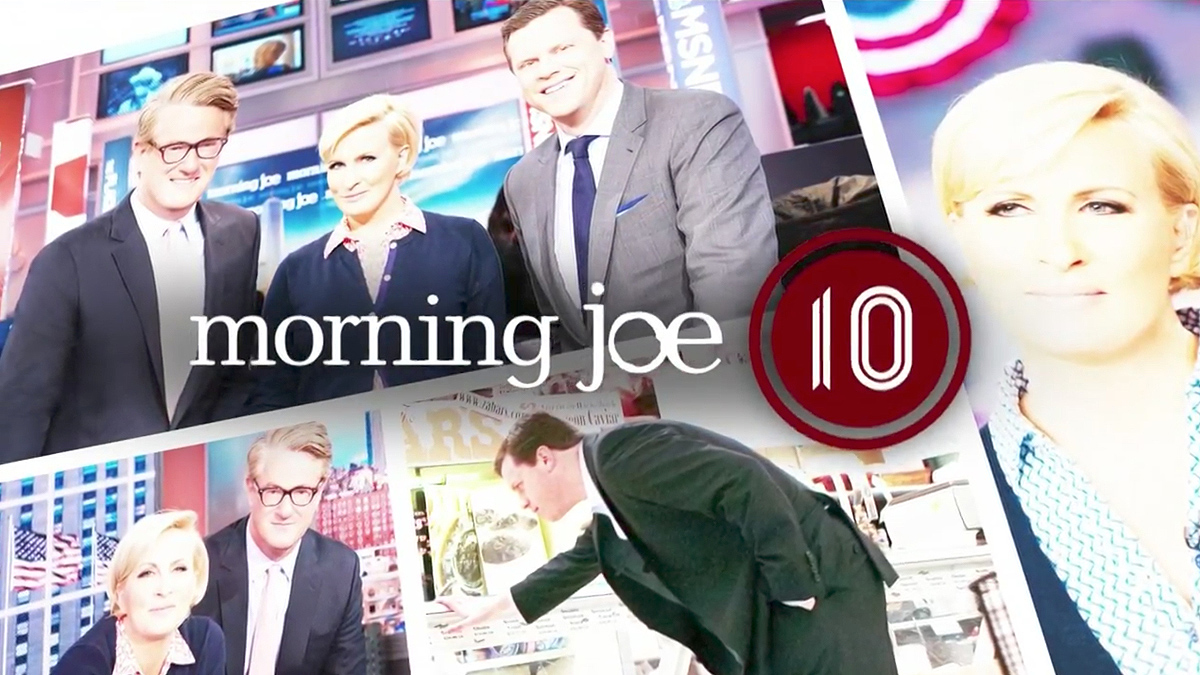 This morning, the gang at MSNBC's "Morning Joe" officially celebrated the 10th anniversary of the talker with a live studio audience from Studio 8H at 30 Rock.
To mark the occasion, special guests, like John McCain, recorded tribunes to Joe Scarborough, Mika Brzezinski and Willie Geist, while old clips of the show were also auditioned.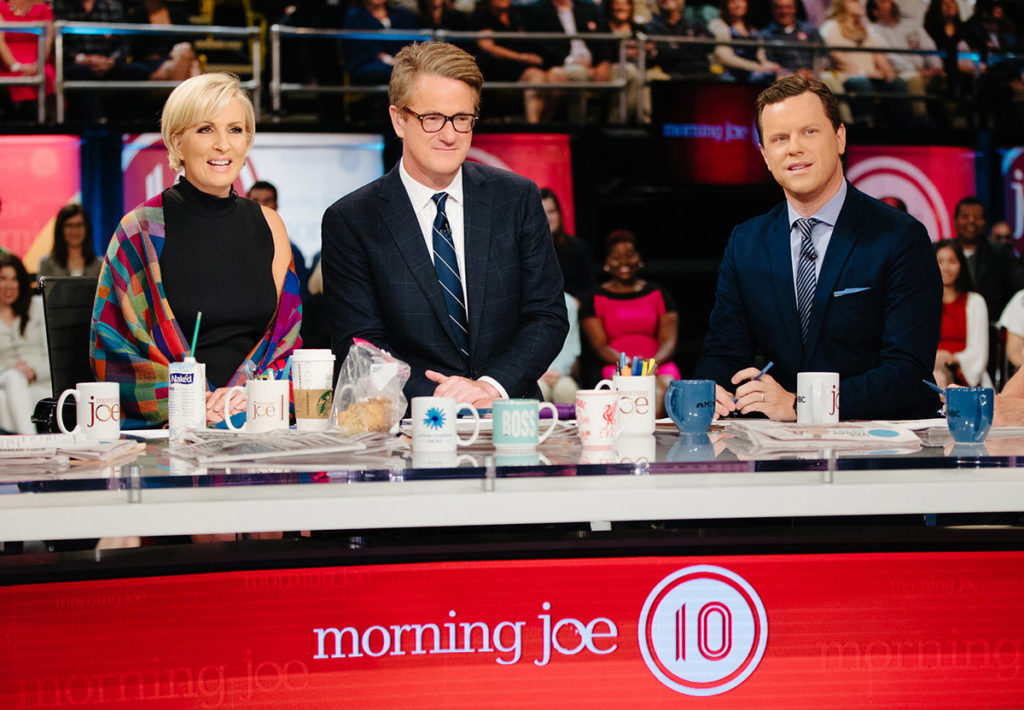 The show's normal desk, which debuted June, was moved to 8H for the special show, instead of using one of network's traveling desks.
Large banners wrapped the space, with a mix of the "Morning Joe" logo and the special 10-year mark, also found on the graphics and desk front.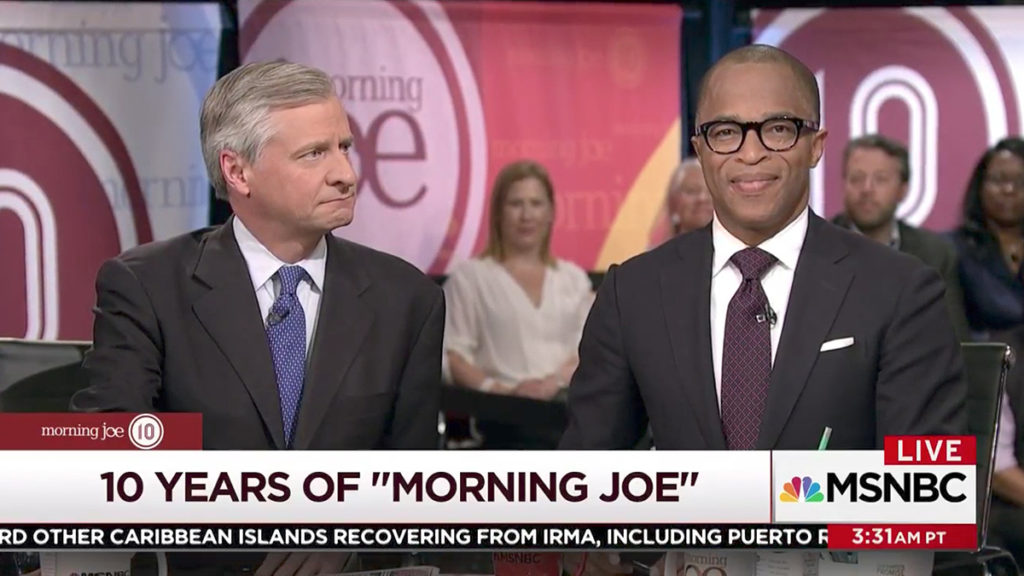 This is not the first time the show has visited the famed "Saturday Night Live" studio, with "Morning Joe" regularly visiting after elections as well.