Q&A: Inside Leyard's new LED touchscreen solution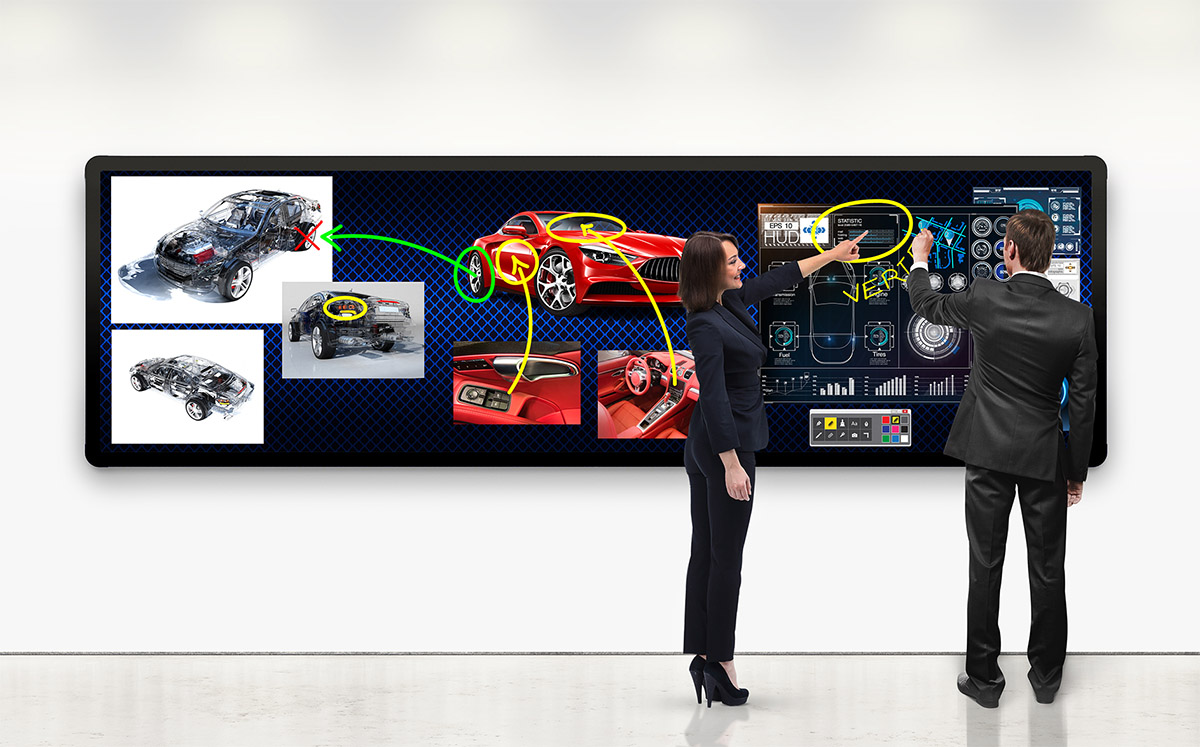 Subscribe to NewscastStudio's newsletter for the latest in broadcast design and engineering delivered to your inbox.
During the 2017 NAB Show, Leyard showcased a new option for broadcasters interested in touch capabilities. Known as Leyard LED MultiTouch, the solution turns an entire LED wall into a touchscreen, allowing for unique manipulation of information and data on a scale not previously seen.
We recently had a chance to talk with Romeo Estores, product marketing manager at Leyard and Planar, about the product.
Where does a touchscreen best fit into the world of broadcast?
Touch is used for on-set interactive displays. Presenters can use touch screens to present key information in a dynamic fashion allowing for a more engaging broadcast.
Some recent examples would be the political analysts and pundits using touch screens in studios to track results and show forecast scenarios, sports analysis and every on-set situation where broadcasters are looking to add a more dynamic and interactive elements to a program.
How does this option differ from other LED touchscreen solutions?
One of the main reasons LED video walls are so appealing is the fact you can get a very large seamless display. With the Leyard LED MultiTouch solution, the LED video wall maintains the seamless look.
This is enabled by the Leyard Pliable LED Touch Surface (PLTS). Leyard PLTS is a specially-formulated material that is applied directly to the surface of the LED video wall. It is a seamless, lightweight, durable surface that offers delivers an excellent tactile experience while protecting the LEDs and maintaining excellent visual performance. LED touch solutions have typically used glass as the overlay.
Glass comes with its own set of design considerations:
It will be a heavier solution requiring special structure and/or mounting.
Depending on the size of the wall, the glass may have to be installed in multiple pieces introducing visible seams.
Heat dissipation is a concern so there must be an air gap between the LEDs and the glass. This introduces parallax error, thus compromising the touch experience.
Leyard PLTS has a good tactile feel for intuitive touch. Tactile performance will vary for glass and is dependent on the glass and coating chosen.
Leyard PLTS is anti-glare which results in a less reflective on-camera image.
How does the solution effect serviceability of the LED panels?
Because the material adheres directly to the LEDs, any service involving the pixels requires the removal of Leyard PLTS and installation of a new one.
For rear service LED video wall displays such as the Leyard TWA Series, any other cabinet servicing is not affected. In comparison with a glass solution, care and consideration must be taken for the removal of the glass and its supporting structure.
What are the costs involved? What about installation time?
Leyard LED MultiTouch is available as an option when ordering a Leyard TWA Series LED video wall. The touch option includes the touch sensor, frame and trim, and Leyard PLTS.
Leyard LED MultiTouch installation is a two day process to ensure the best visual performance of the video wall.
What pixel pitches can the solution be used with?
For the best visual experience for touch applications, Leyard LED MultiTouch is available on pixel pitches of 0.9 and 1.2.