Morning shows take different routes on covering Maria, quake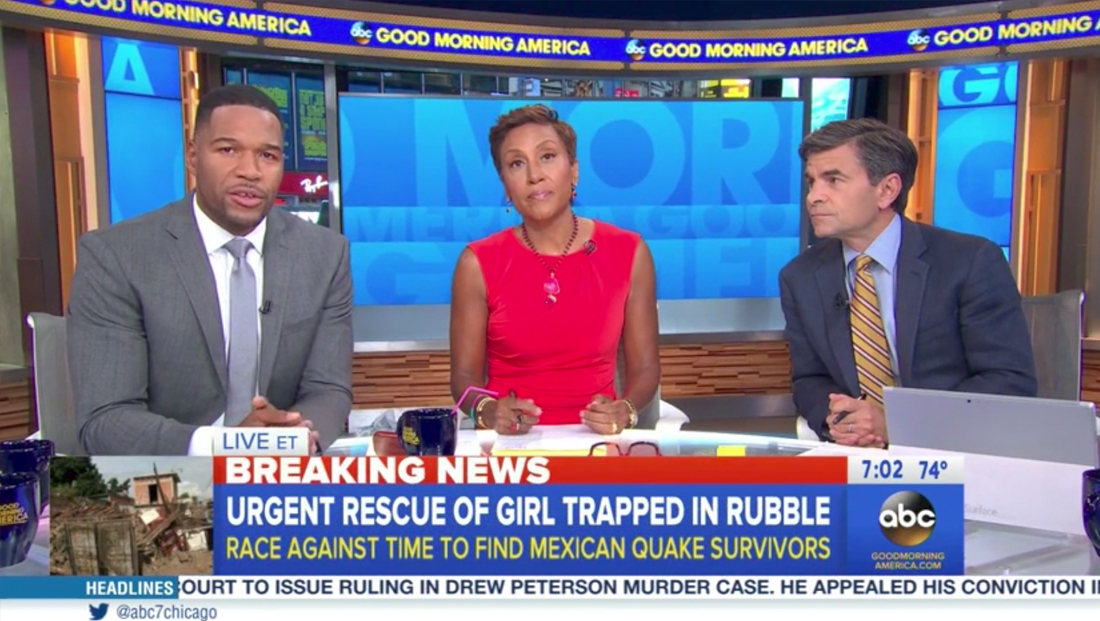 'Today Show'

NBC News' "Today Show" lead with Hurricane Maria, using the production area's video wall to showcase facts about the storm before the camera pulled back to reveal two members of the NBC team ready to provide coverage.

During much of the Maria coverage, the darker blue lower thirds featured an integrated radar loop image.
After wrapping up the initial stories on Maria, the show then switched back to the main anchor desk, with the NBC hurricane branding visible on the LED panels, before transitioning to earthquake coverage.

Unlike the hurricane, the earthquake did not receive special graphics, other than the "New overnight" flag on the insert graphics.