Buzzfeed's 'AM To DM' morning show reaching a million viewers on Twitter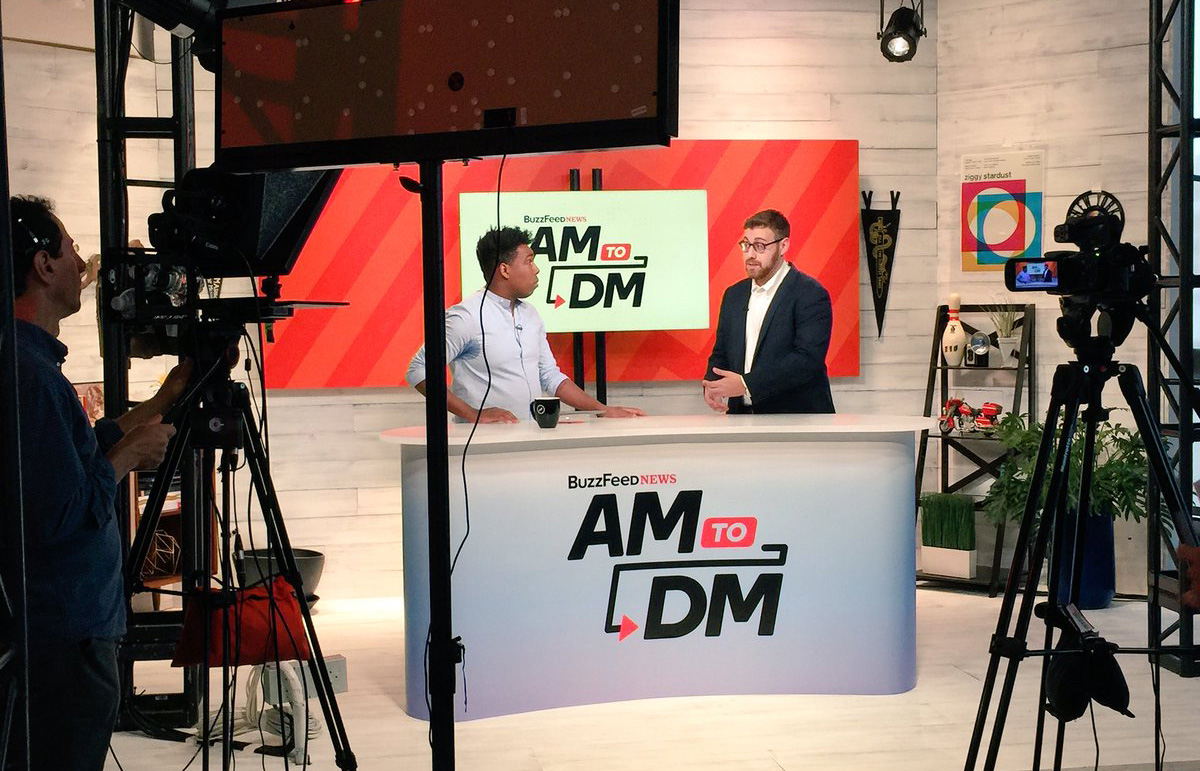 Buzzfeed recently entered the arena of morning television with its newest video offering, "AM To DM," a webcast airing exclusively on Twitter feeds and hosted by Saeed Jones and Isaac Fitzgerald.
The show airs daily for one hour from 10 a.m. to 11 a.m. ET for users globally on the social network, packing a tight integration of content from the platform. The show's name, "AM To DM," also draws from the Twitter direct messaging feature.
"Twitter is the beating heart of news," said Ben Smith, BuzzFeed's editor in chief in a statement. "The exciting thing about this show is that while much of television news now is basically explaining to you what happened a few hours ago on Twitter, we get to come to an informed and up-to-date audience from right inside the news cycle."
So far, the show appears to have some traction with users of Twitter, trending most mornings and reaching as high as #1 in the U.S. and #4 globally.
In recent viewership data released by Buzzfeed, the show is averaging about one million unique viewers per day, with clips viewed millions of times as well. The platform does not have traditional third-party metrics like Nielsen at this time.
In terms of concurrent viewers, or those watching simultaneously, Buzzfeed has not released official data, but NewscastStudio has learned it's between 100,000 and 200,000.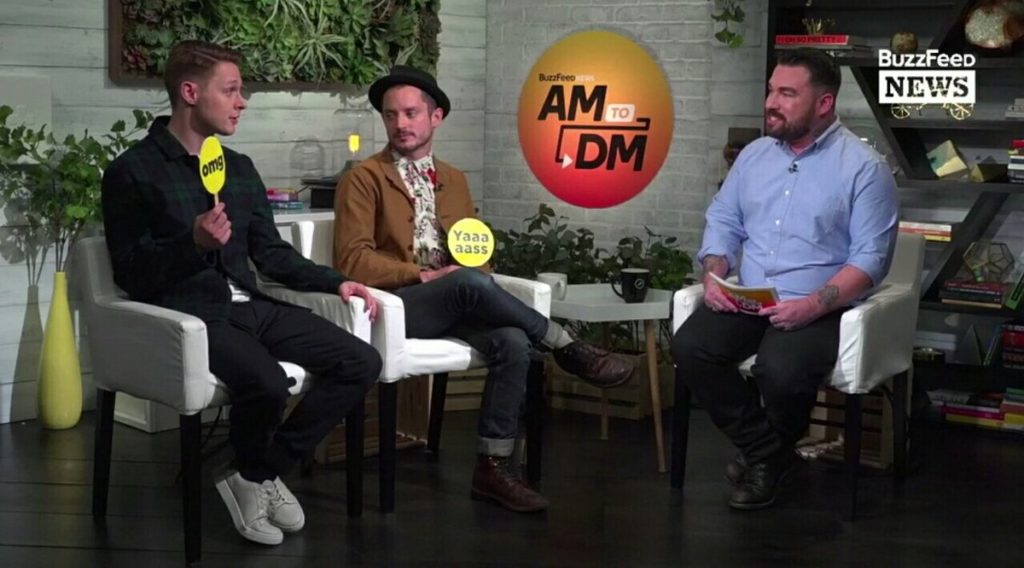 Production wise, "AM To DM" broadcasts from a modest set inside Buzzfeed's New York City office, with flexibility for live interviews, remotes and a variety of segments.
Textured walls of painted brick and white-washed wood panels surround the space with tchotchkes, bookcases and plants adding depth.
Dennis Huynh of Buzzfeed designed the set with lighting by The Lighting Design Group's Lance Darcy. Cindy Vanegas-Gesuale serves as the executive producer.