Nashville station debuts new home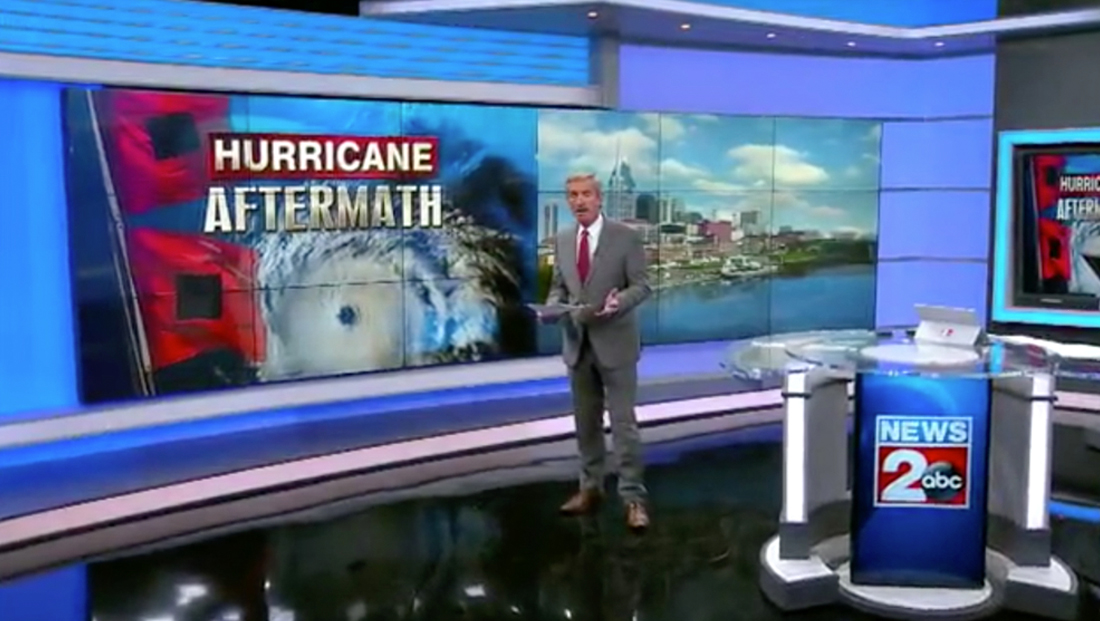 WKRN, Nexstar Broadcasting's ABC affiliate in Nashville, Tennessee, unveiled a new home that's equipped with an array of video panels that give the station ultimate flexibility.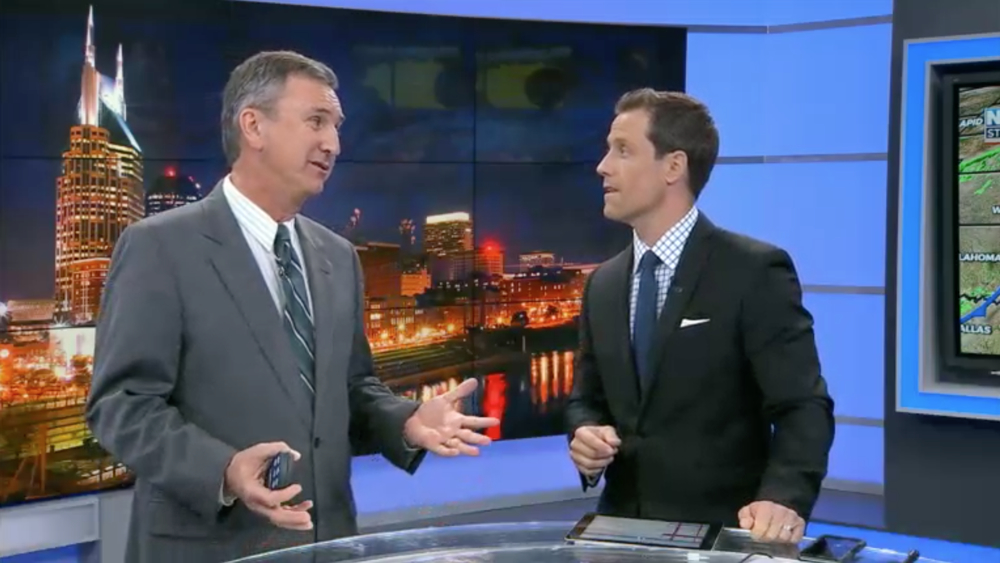 The new studio set, designed by FX Design Group, features a small, pod-like standing anchor desk created using two internally lit curved pieces with a vertical flatscreen between and topped with a glass top.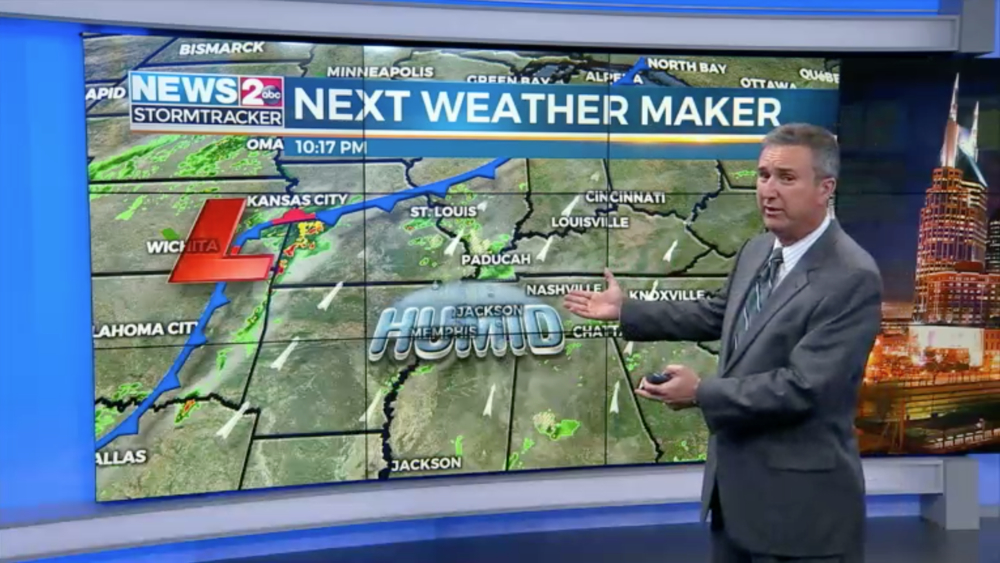 Behind this area is a backlit wall and 6×3 video wall, from AV integrator Digital Video Group, that is used as an anchor background, standup backdrop and for weather forecasts.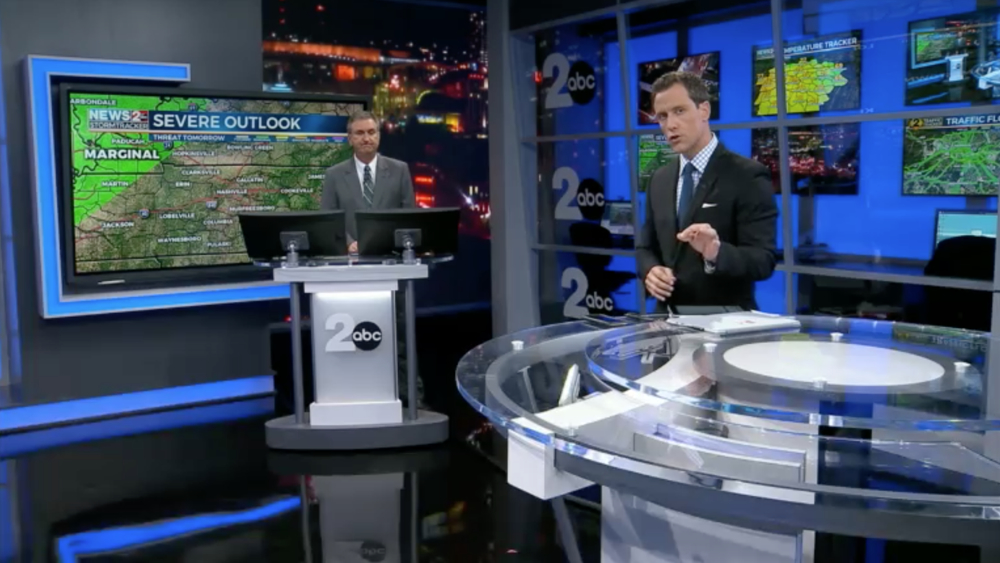 Camera right of this area is an additional video screen with internally lit partial frame that also serves as a weather standup presentation position.
Near here, separated by a cityscape background, is a glass wall divider that separates the studio area from a working weather center decked out with multiple video walls against a backlit wall.
[field name=iframe]
Meanwhile, the circular, flexible shape of the anchor pod allows the station to flip the cameras around and use the weather center as a backdrop from the anchor desk during tosses to weather or during severe weather updates.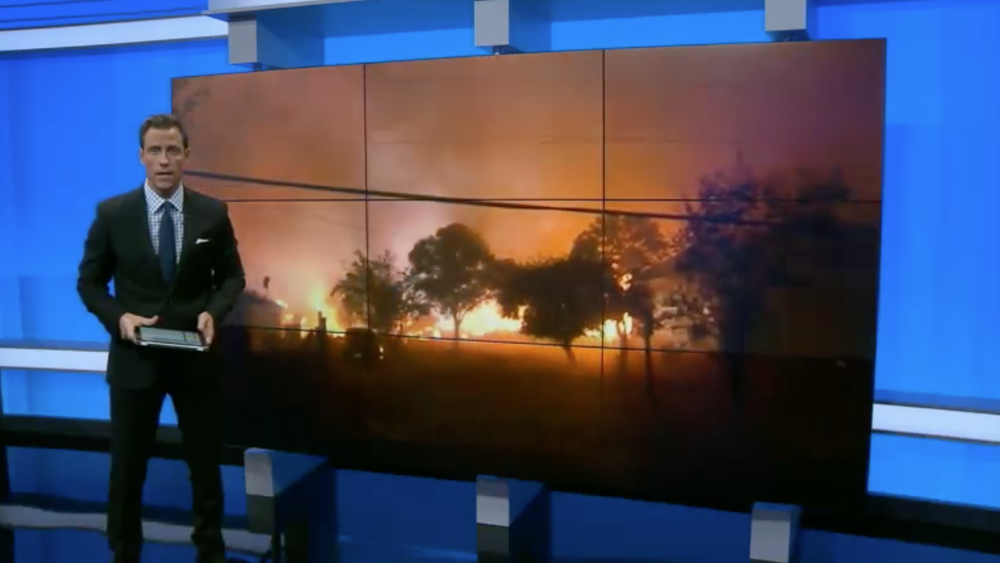 Next to the weather center is an additional 3×3 video wall that stands out against an additional backlit wall and set into three notched columns.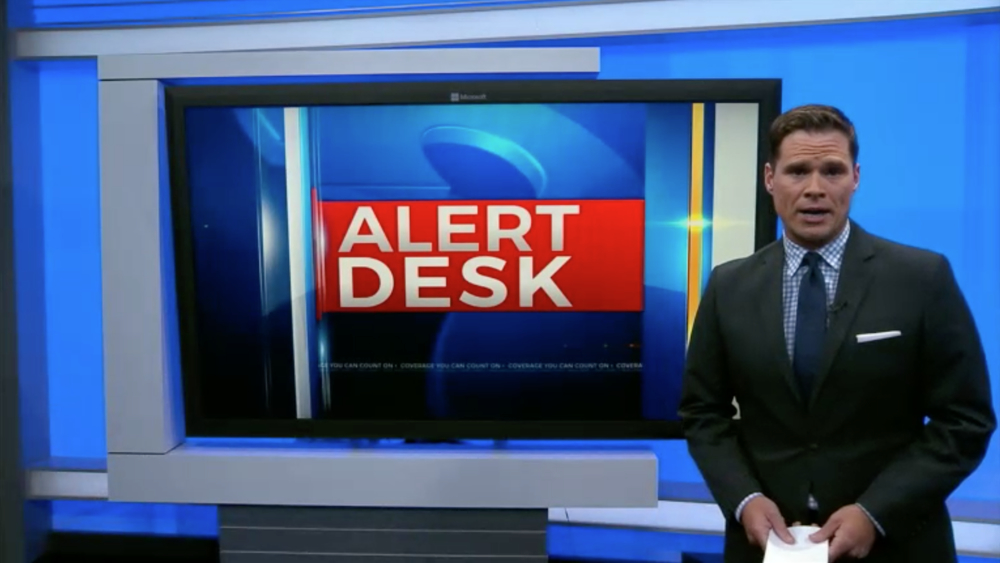 A final area of the set features a freestanding touchscreen video panel in a custom designed stand that is used for a variety of standup and interactive segments, as well as serving as an "alert desk," as shown here.