Jack Morton PDG gives 'Sunday Morning' a fresh rework that's faithful to original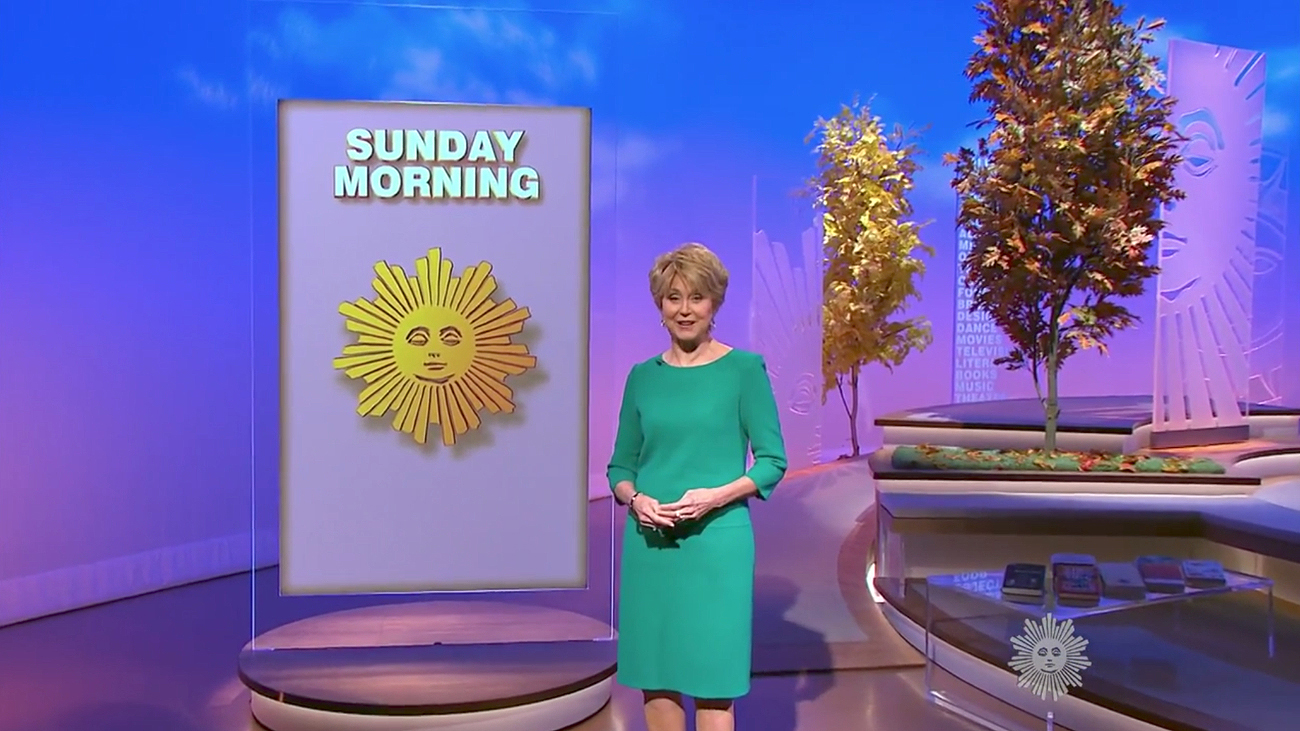 Creating a new look for a show that's had essentially the same set for 38 years offers up both challenges and opportunities.
That was the task facing Jack Morton PDG when it was called to create a new set for CBS News' venerable "CBS Sunday Morning."
"The set's bold simplicity … a geometric stack of low platforms adorned with acrylic panels, all set against a clean and colorful fabric background, has endured and is loved by its avid fans," said Larry Hartman of Jack Morton PDG, who designed the new look with principal Jim Fenhagen.
When it came time to give the show an updated look — much of the design strategy involved respecting the show's iconic look as to make it instantly recognizable on air.
The answer to this was to keep the basic look and feel of the glass panels and colorful backdrop but update the set pieces with new technology, namely LED lighting and video screens from Traveling Images and Video Visions, and refinement of some of the existing design language.
Carefully integrated LED technology allows the show to not only change the color — and, by extension, the mood of the set — while a subtle warm glow was added to each vertical panel.
That, combined with lighting design from CBS's Lenny Mancini, keep the show's vibrant and bright look that's appropriate for a morning show.
Also new are LED panels built into a select number of the set's units to be used for standup elements — though careful attention was paid to keep the glass panel look viewers have come to love.
The show also plans to continue to integrate additional technology features in the coming weeks and months.
Notably, the set's footprint was, however, tweaked away from the blockier geometric shaped risers to a more cohesive circular shape designed to echo the show's also iconic "sun" logo.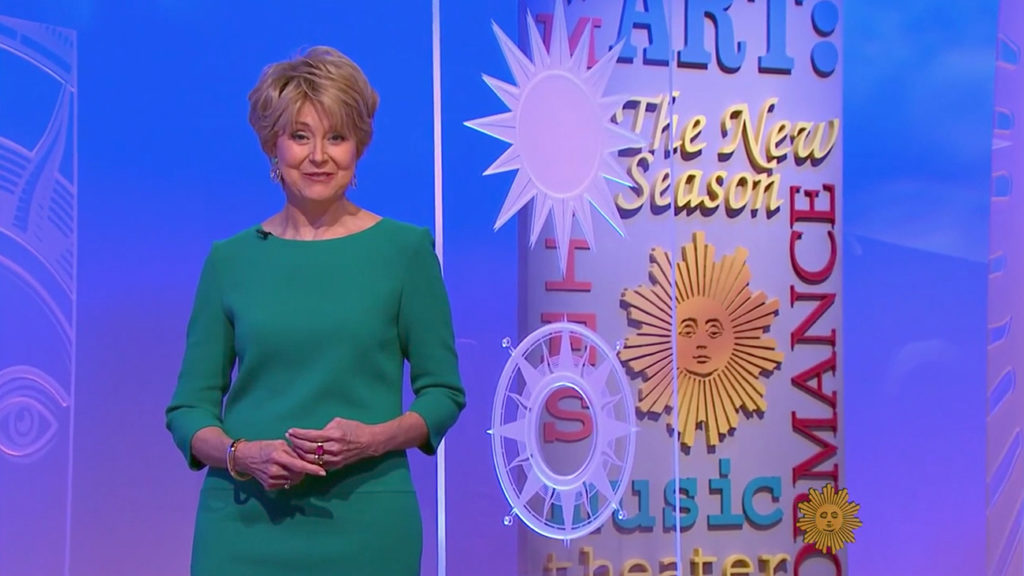 Two gently curving ramps provide access to the central riser, which is capped by a new header unit and also features tall faux trees that both warm up the space and add texture and more organic shapes to the studio design.
With the change to the footprint, fabricated by the CBS Scenic Shop, the polygon shaped "alcoves" created by the arrangement of the riser is gone, replaced by a more elegant span of layered panels at various heights arranged in a more gentle pattern.
Various standup venues are situated throughout the set, with the possibility for additional looks being added later.
One such venue boasts at a high stool with — devoted viewers will be happy to hear — the large clear glass music-stand style stand next to it.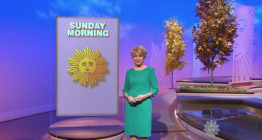 Set Design
CBS Sunday Morning
View a gallery of this project…
Project Credits:
Production Design by Jack Morton PDG
Fabrication by CBS Scenic Shop
Lighting Design by Lenny Mancini of CBS
AV by Video Visions / Traveling Images