Industry Insights: LED lighting and IP, where the instruments are headed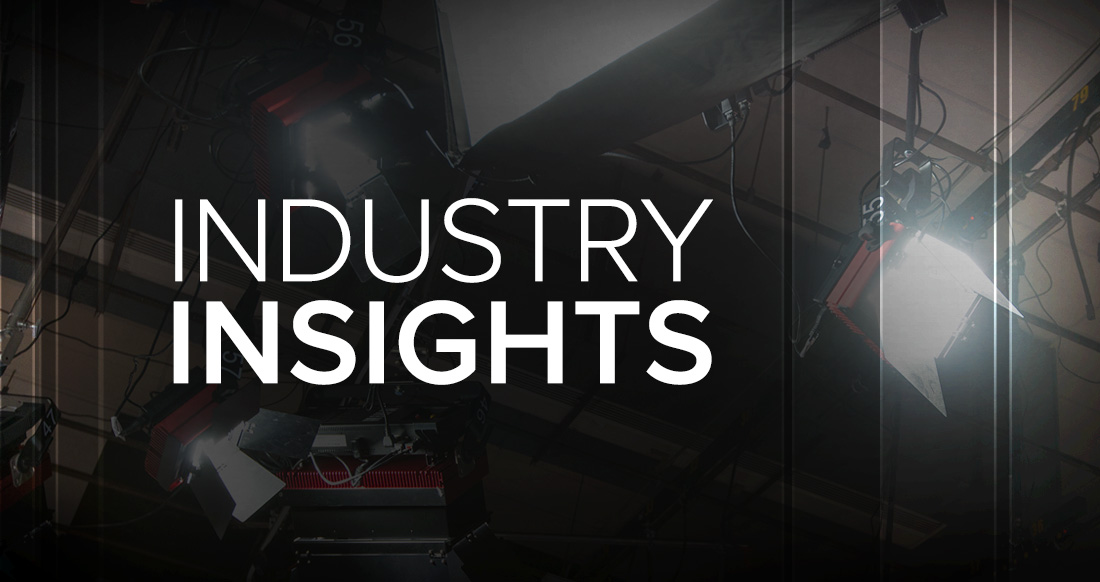 Subscribe to NewscastStudio's newsletter for the latest in broadcast design and engineering delivered to your inbox.
As part of our lighting design in television coverage and our special Focus on Lighting, we recently had a chance to speak with some of the top lighting manufacturers about changes they're seeing in the industry and how IP production is impacting lighting.
This broadcast Industry Insights roundtable is the companion piece to our roundtable with lighting designers, which can be read at this link.
Are we in an all-LED world?
"Current data suggests that less than 10% of all production lighting is LED-based. So, the broadcast industry, particularly studio installations are in a transition from traditional sources to LED sources," said Rich Pierceall, CEO of Cineo Lighting.
"Actually, we're seeing more willingness to mix our LED and fluorescents. When we first started going LED there was a reluctance to mix. But quality studio light is such regardless of the source," pointed out Glen Harn, President and Owner of PrimeTime Lighting.
"These solutions can coexist, but there is a real need to eliminate as soon as possible the use of inefficient incandescent lighting still in place to lower costs and achieve the needed savings for actual and future capital investments for new workflows and programming," said Jose Maria Noriega, CMO at Fluotec.
"The general trend is, however, to replace most, if not all, fixtures with LED," said Tama Berkeljon of Outsight.
"Until recently LED soft lights were not as efficient as their traditional fluorescent counterparts that have been the workhorse for a long time now. In all reality fluorescent soft lights are pretty efficient and if the right lamps are used look great on camera, but things have evolved and there are some great LED soft / fill lights on the market now (albeit still at somewhat of a price premium)," said Tobin Neis, Director of Marketing at Barbizon Lighting Company.
"Whether it's a studio easing into LED as their budgets become more available, or using a combination of ellipsoidal lights and LED panels to help accentuate set pieces as we transition, I expect we will see traditional lighting fade away and be replaced by more energy-efficient fixtures," explained Alan Ipakchian, Product Marketing Manager at Litepanels.
What is next on the roadmap for LED lighting?
"We have seen the impact of the LED soft light now for a couple of years — the large sources that can be easily folded up and packed for shipping anywhere. I believe these soft lights that can cover a wide range of shooting situations will be popular with the folks that are buying and not just renting," said Barry Garcia, Ikan Lighting Product Manager.
"We can expect to see a slowing of the technological roller coaster that has been the last 10 years of LED development, with the market maturing and broadcasters beginning to invest heavily in LED technology," noted Berkeljon.
"Intelligence. Lighting products are rapidly becoming software-centric, with more features and control," said Pierceall.
"More efficiency. Lumens-per-watt will continue to improve. Color quality will keep getting better as well," stated Harn.
"Smaller lighter fixtures will be demanded more. Tunable fixtures will be the norm although dedicated CCT fixtures will remain popular because of their lower cost. Some lighting fixtures are starting to offer color in their feature set but this make them extremely expensive. Pure white light solutions are preferred because this is the only light needed for the accurate and pleasant rendering of talent skin tones. Color in light is a special effect and is not needed for news, sports and scripted or unscripted programs. Color can be achieved more economically by lower cost and specialized fixtures," Noriega said.
"Lighter weight, brighter lights — with the ability to dial-in colors and effects to simulate any lighting situation — is the new trend," said Ipakchian.