Iowa station unveils new look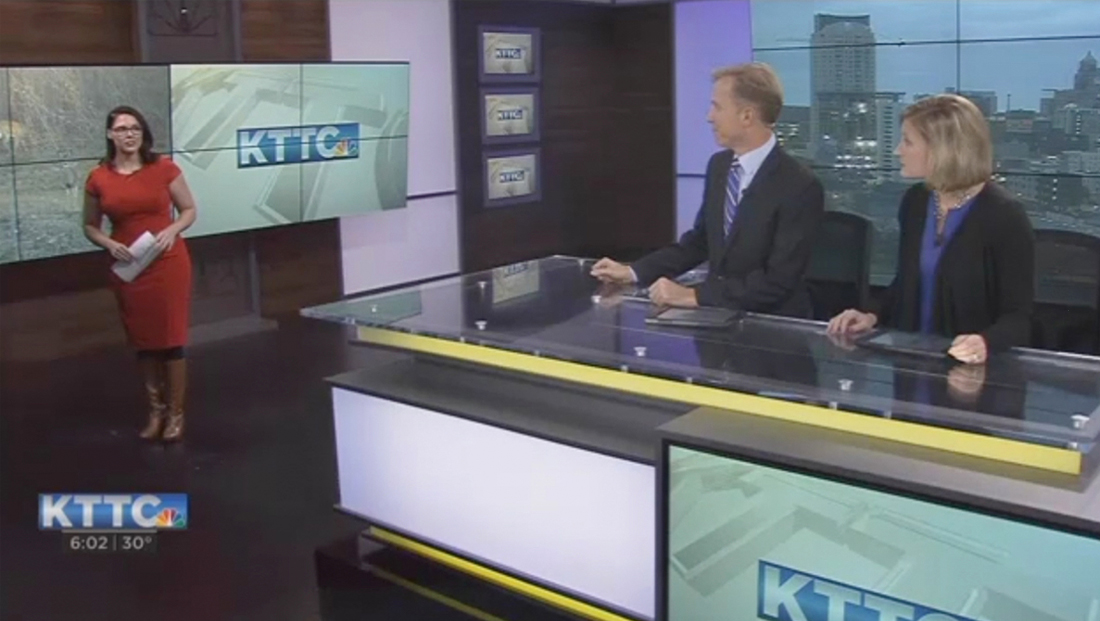 KTTC, the NBC affiliate in Mason City, Iowa, has debuted a new set from FX Design Group.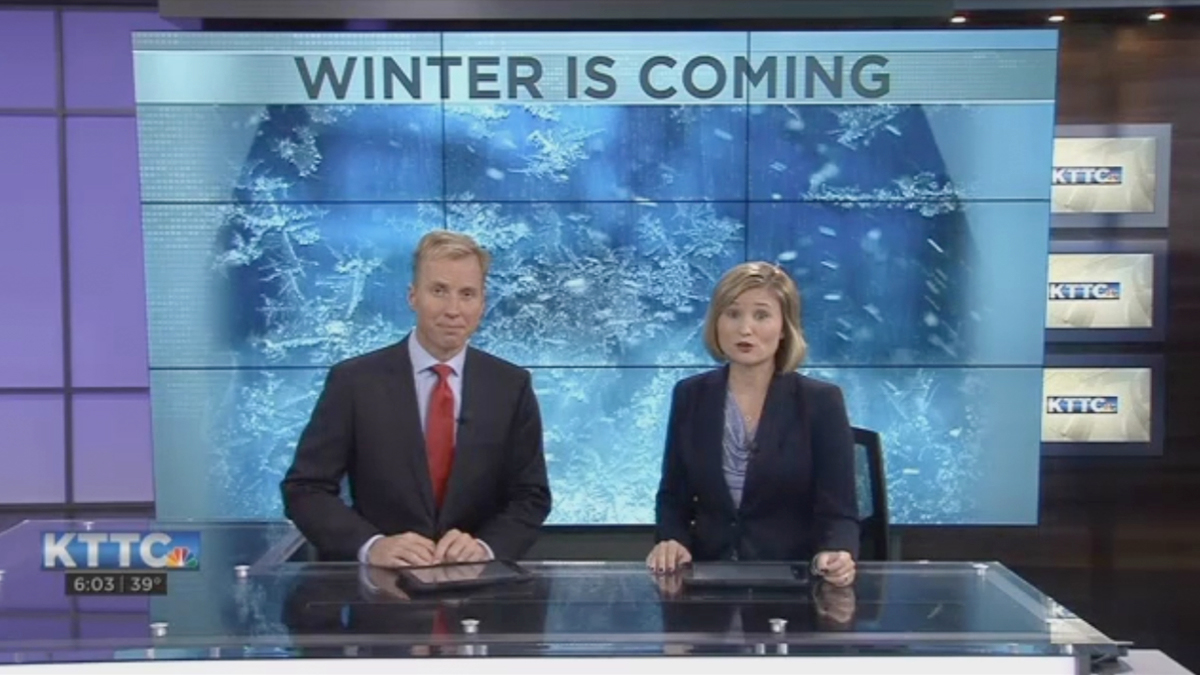 The new look features a large 3 × 3 video wall from Digital Video Group behind the anchor desk, which is flanked by a backlit panel on one side and wood toned with a trio of monitors on the other.
The anchor desk itself has a solid rectangular structure fronted with backlit panels and a video panel on the far right and is also topped with narrower backlit bands.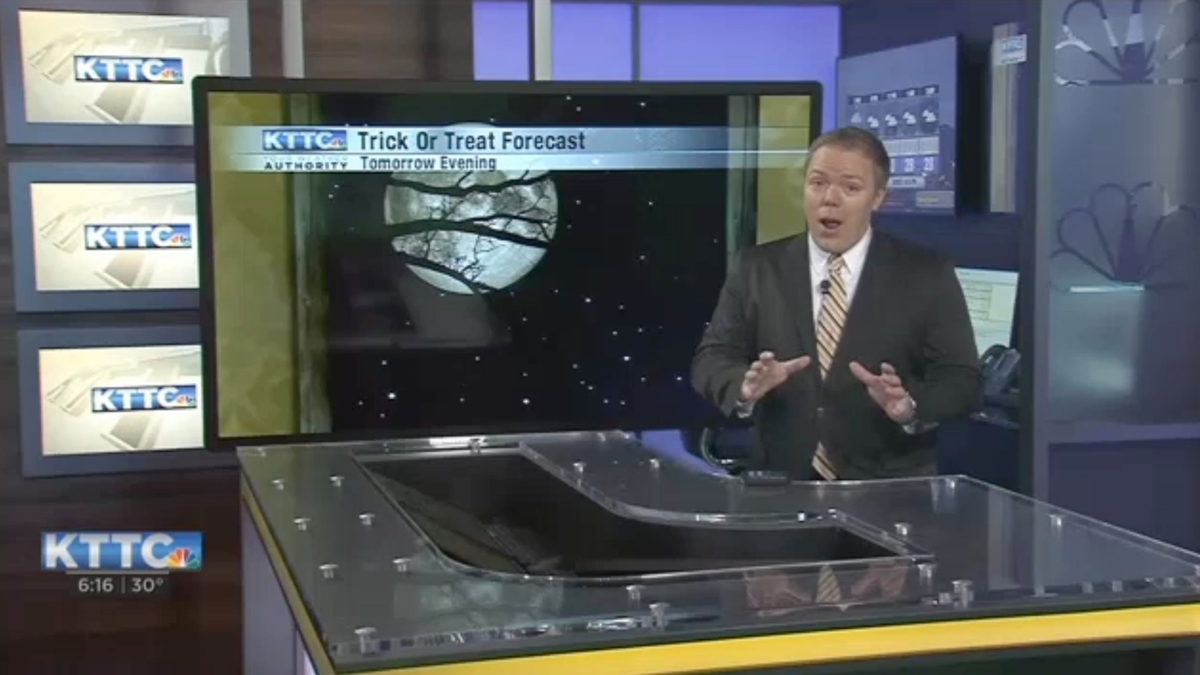 The anchor desk's look is continued in the weather center, which sits camera right and features an L-shaped presentation position backed with a small work area with additional monitors.
A frosted vertical panel helps define the weather office space and adds a sense of depth to the area.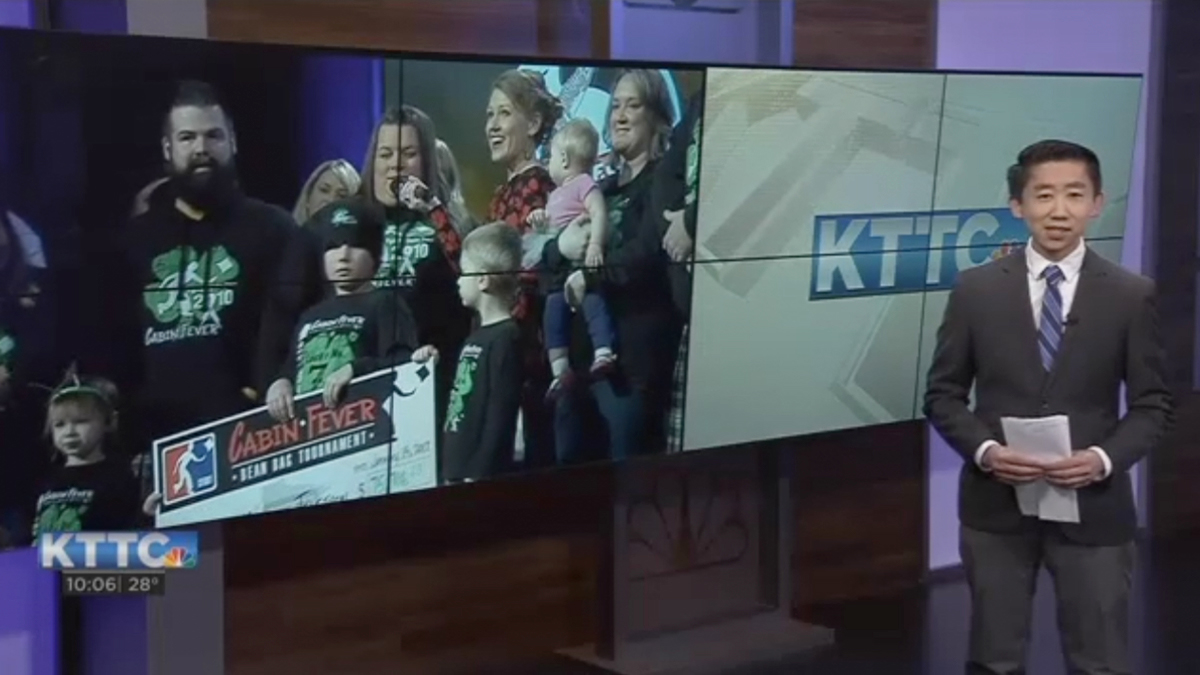 On the left side of the studio, meanwhile, is a flexible standup area featuring a two panel high ribbon style video panel.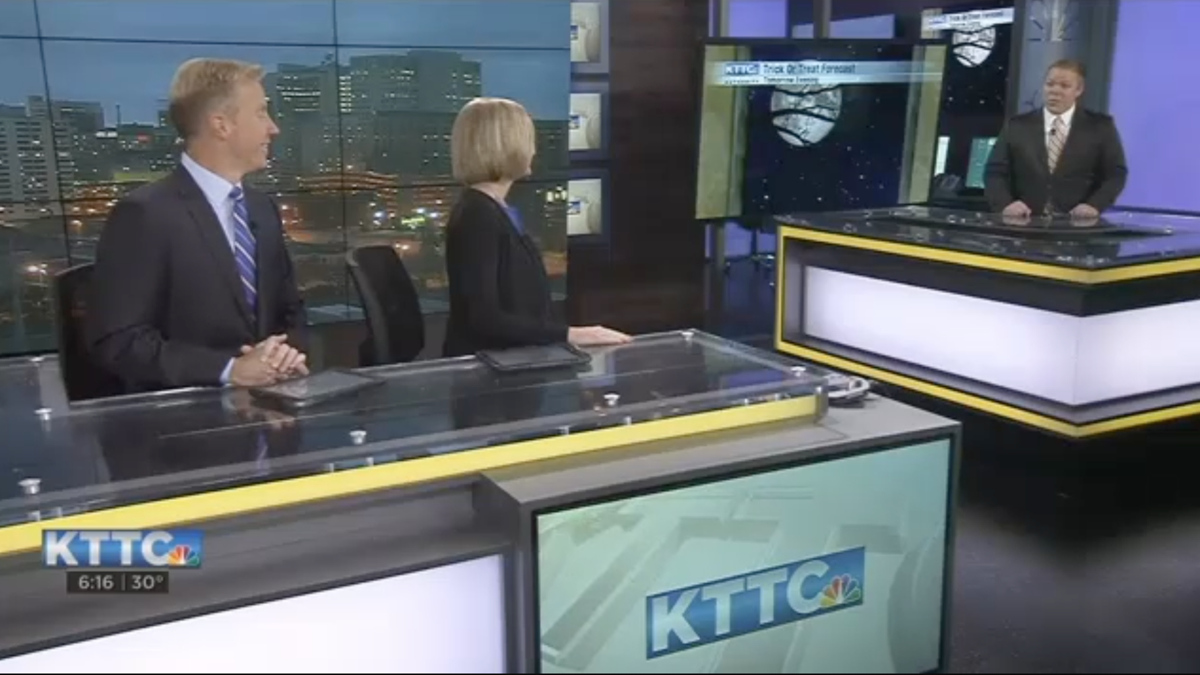 Both venues are positioned to take advantage of toss shots from the anchor desk.