Morning shows cover Texas church massacre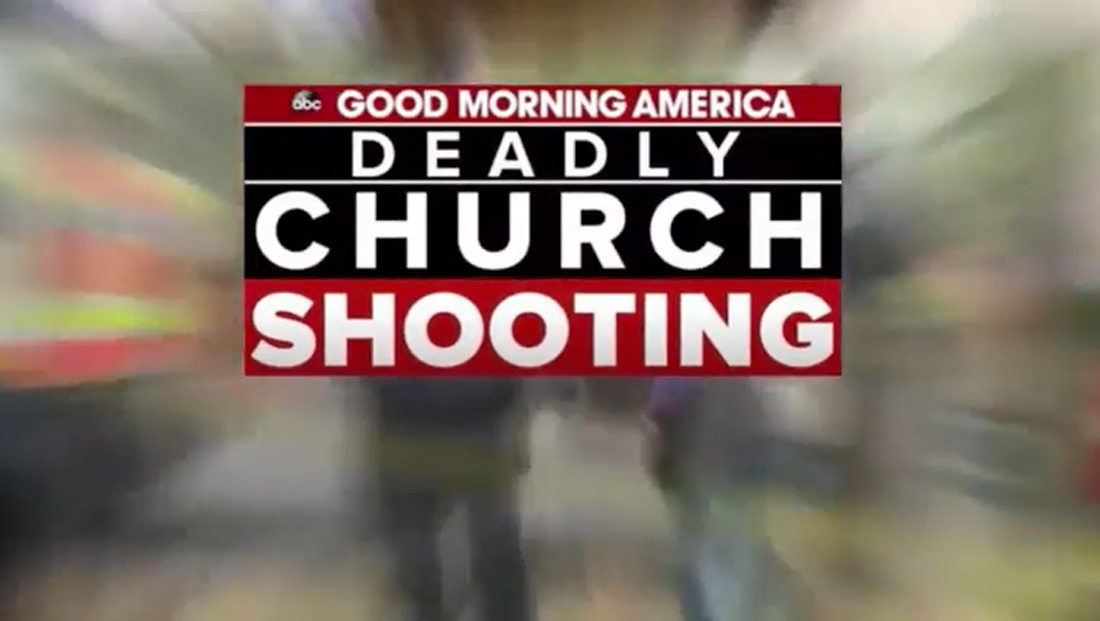 After Sunday's shooting at a Sutherland Springs, Texas, church, the network morning shows offered extended coverage of the massacre Monday morning.
'Today Show'
NBC News' "Today Show" used a look very similar to the one used during the Las Vegas shooting in October, with the words "Texas Church Shooting" used in place of the Vegas references.
The corner shaped elements and irregularly shaped bug original designed for the Las Vegas coverage was used again, with added use of the corners intertwined with show's signature rings, which were colored blue and white instead of the normal reds, oranges and golds.
The broadcast's tease was completely dedicated to its coverage of the shooting and included the hard-hitting musical bed that has now become the standard for the network's coverage of both natural disasters, shootings and terror attacks.
The open, which used a more serious voiceover, also indicated the broadcast was a special edition.
After the open, the broadcast used the video wall in its so-called production area to showcase the latest updates on the story before the handheld camera view moved — after a bit of hesitation — to a horizontal monitor and then the studio's three vertical panels, each with a live shot, arranged in a convex half circle in the middle of the space.