Italian channel shows off new set in promo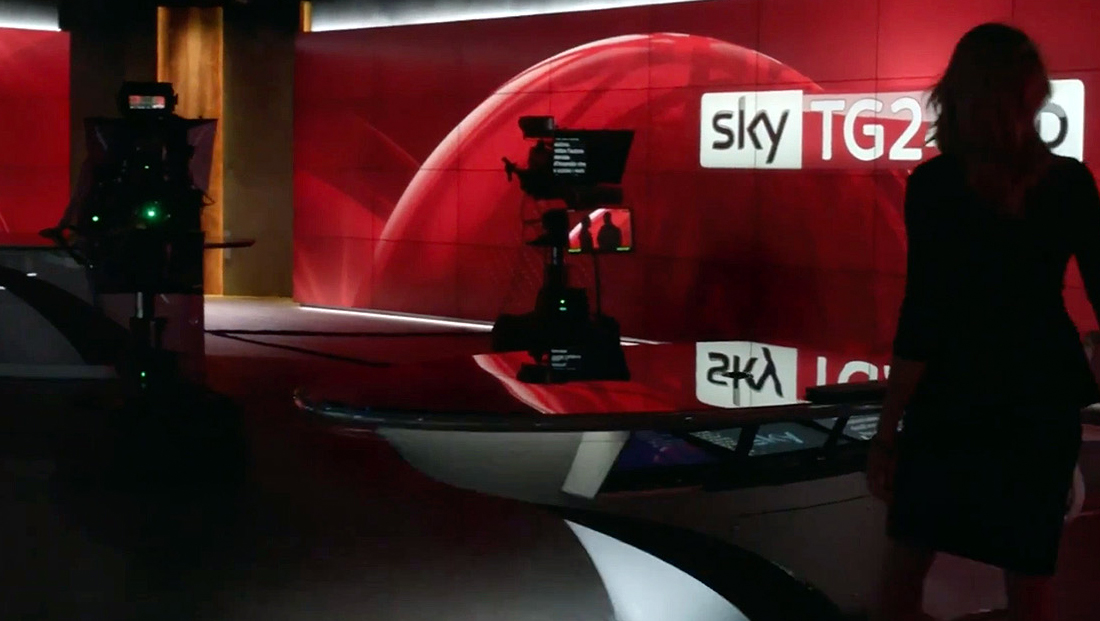 As part of its move to a new facility and studio in Milan, Italy's Sky TG24 also released a new promo that showcases its new home.
The spot, which is in Italian, starts off with a sweeping view of the network's talent at various locations in the studio.
At the start, the studio is cloaked in darkness — with most illuminate coming from the video walls sporting bold red graphics.
As the camera pans around the space and the lights come up, talent enter and exit the frame, each saying a brief line that promotes the new facility and how it will help the network cover the news.
After sweeping around an almost 360 degree view of the space, the camera moves in on one of the monitors mounted on a teleprompter before transitioning to shots of the newsroom, control room and editorial meeting, with additional lines mixed in.
The promo ends with the tagline "Raccontare il presente, capire il futuro" which, roughly translates to "Telling the present, understanding the future," a nod to the overall theme of the new facility being an investment in the network's ability to enhance its storytelling now and in the years to come.