Rotolight launches Anova Pro 2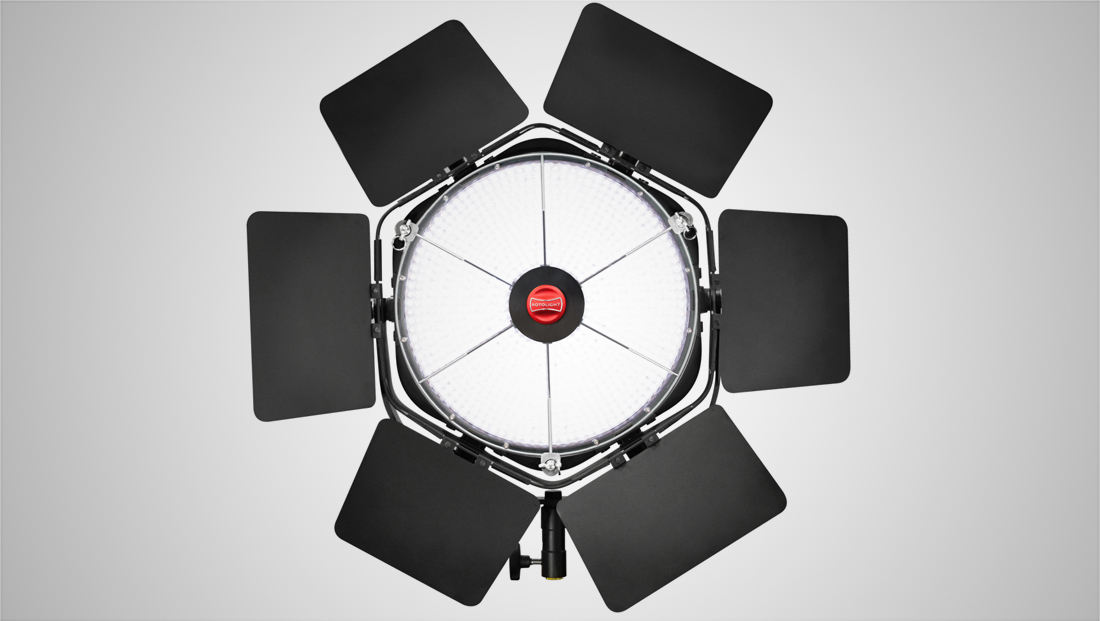 Subscribe to NewscastStudio for the latest news, project case studies and product announcements in broadcast technology, creative design and engineering delivered to your inbox.
Rotolight, an award-winning British LED lighting manufacturer, has announced the launch of Anova Pro 2; a pioneering continuous light and High Speed Sync (HSS) flash for creative image-makers.
Redefining the standard for professional LED lighting in studio or location, Anova Pro 2 is one of the brightest LED lights ever launched in its class, delivering 10,700 lux at 3 feet. Packed with innovative features for television, film production, and photography, the Anova Pro 2 is the 4th generation of Rotolight's award winning studio and location light.
The Rotolight Anova Pro 2 embodies the pinnacle of LED technology, designed for the most demanding of professionals.
Offering 70 percent more power output than its predecessor, Rotolight Anova Pro 2 provides the best power to consumption ratio in the industry, as one of the most energy efficient LED panels ever designed. With a mere 72W consumption, Anova Pro 2 reduces operating costs for TV studios, while providing unrivaled battery performance on location.
Anova Pro 2 delivers outstanding color reproduction (CRI>96, TLCI 91) eliminating the need for expensive post production, whilst featuring electronically adjustable color temperature in both flash and continuous modes (6300-3150K).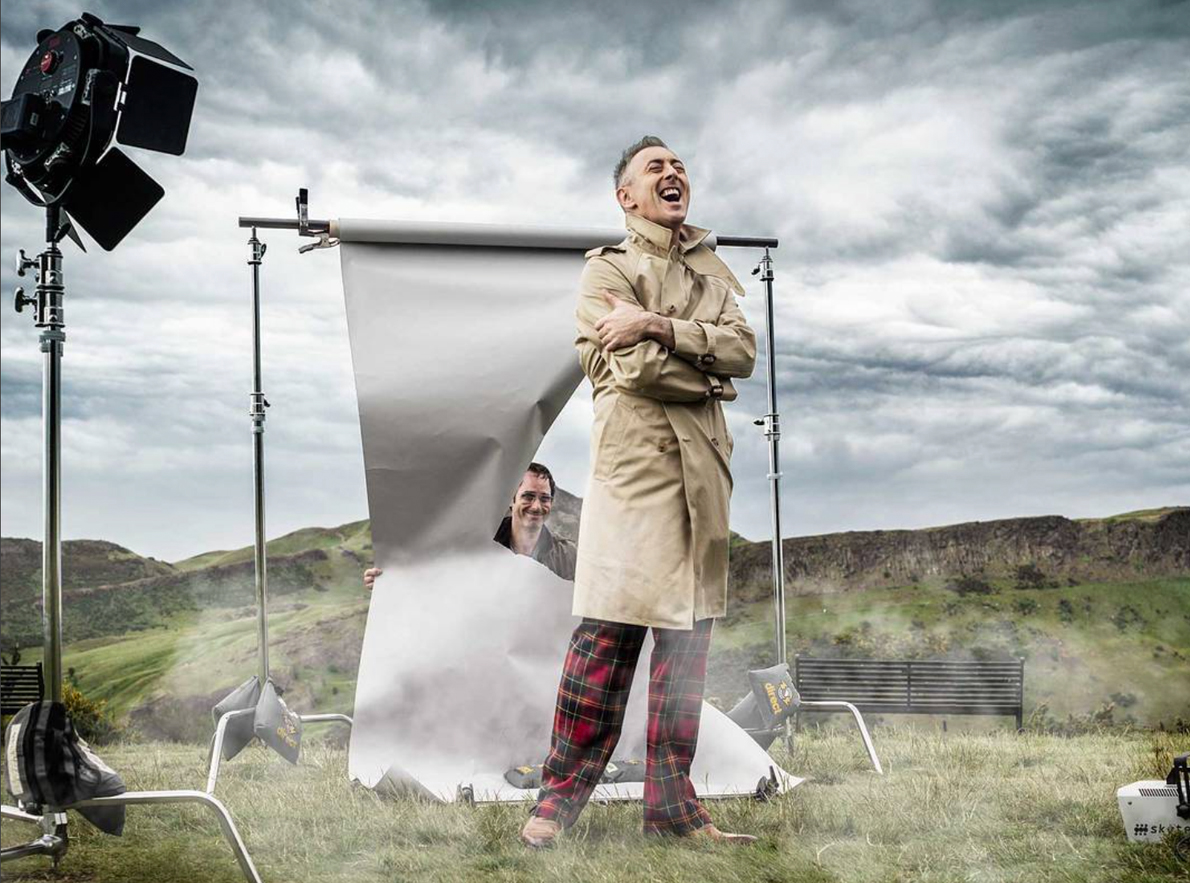 "The Rotolight Anova Pro 2 is the perfect light for working in the live television environment. We are able to light people accurately, very quickly, saving us time, mistakes on air and a lot of money" says Wesley Dodd, CEO Celebro Media.
Rotolight are the lighting provider of choice for Celebro, London's first fully 4K television studio regularly used by global broadcasters such as the BBC, MTV, and the Discovery Channel.
As an existing Rotolight customer, Celebro Media were keen to be the first in the world to get their hands on Rotolight's latest lighting innovation.
"We are very excited to have placed an order for 200 of the Anova Pro 2 lights for our new studios opening this year in Washington, Moscow and Los Angeles" said Dodd in a statement.
Due to its powerful output, yet lightweight nature, Anova PRO 2 is also ideal on location, and has become the light of choice for Italian state broadcaster RAI TV, who recently acquired 150 Anova Pro Kits for their ENG production teams.
"Rotolight is a totally unique product, as it works equally well in the studio and the field. As we develop the Live OB side of our business, the Anova Pro 2 was an obvious addition to our equipment list. Having a lighting fixture with such a substantial increase in power output means we will be able to cope with the most demanding of locations or weather conditions, whilst its battery efficiency simplifies our setup.
The addition of an RJ45 DMX connection allows us to install them in our studio, at a fraction of a cost with the same professional results" says Andrew Lebentz, head of production for Celebro Media.
For television and film production, Anova PRO 2 includes a customizable suite of Rotolight's award winning CineSFX (Fire, Lightning, TV, Gunshot, Paparazzi etc) which eliminate the need for expensive, time consuming legacy "flicker-box" workflows.
Designed in conjunction with Stefan Lange, visual FX veteran, whose work includes the Batman series, James Bond "Skyfall" and the Tomb Raider franchise, the patented CineSFX suite has been updated with "enhanced realism" and the addition of a "Chase" FX capability, to simulate the effect of motion on static sets. The newly integrated wireless Elinchrom Skyport receiver enables wireless control of CineSFX, color temperature and brightness from up to 656 feet.
For professional photographers, Anova Pro 2 also features an updated High Speed Sync (HSS) flash capability (1/8000th), with a 250 percent power boost in flash mode. With zero recycle time, you'll never miss a shot, making it the perfect choice for today's high frame rate capable cameras.
Anova Pro 2 can be simultaneously a continuous "modeling light" and HSS flash, allowing the photographer to easily acquire focus in dimly lit situations and optimize composition. The unique circular shape also provides a naturally soft, flattering light output, with Rotolight's signature catchlight effect.
Celebrity photographer Mark Mann, who has photographed Margot Robbie, Martin Scorsese and Benedict Cumberbatch said: "I've shot strobe my entire career, and had always been intrigued by continuous light, but never found any that I liked until the Rotolight Anova. The quality of light is absolutely beautiful, it gives you a very filmic feel. Versatile, consistent and reliable, it also looks good on set and I know it will always deliver in high turnaround environments. As a photographer who's being asked more and more to shoot video and stills at the same time, Rotolight has really improved my work flow".
Anova Pro 2 is available from $1,625 and ships as standard with integrated DMX, V-lock battery plate, wireless Elinchrom receiver and four piece filter kit as standard.
A wide range of additional accessories and modifiers are also available.
Subscribe to NewscastStudio for the latest news, project case studies and product announcements in broadcast technology, creative design and engineering delivered to your inbox.