'Kathie Lee and Hoda' turns video panel into 'Price is Right'-esque wheel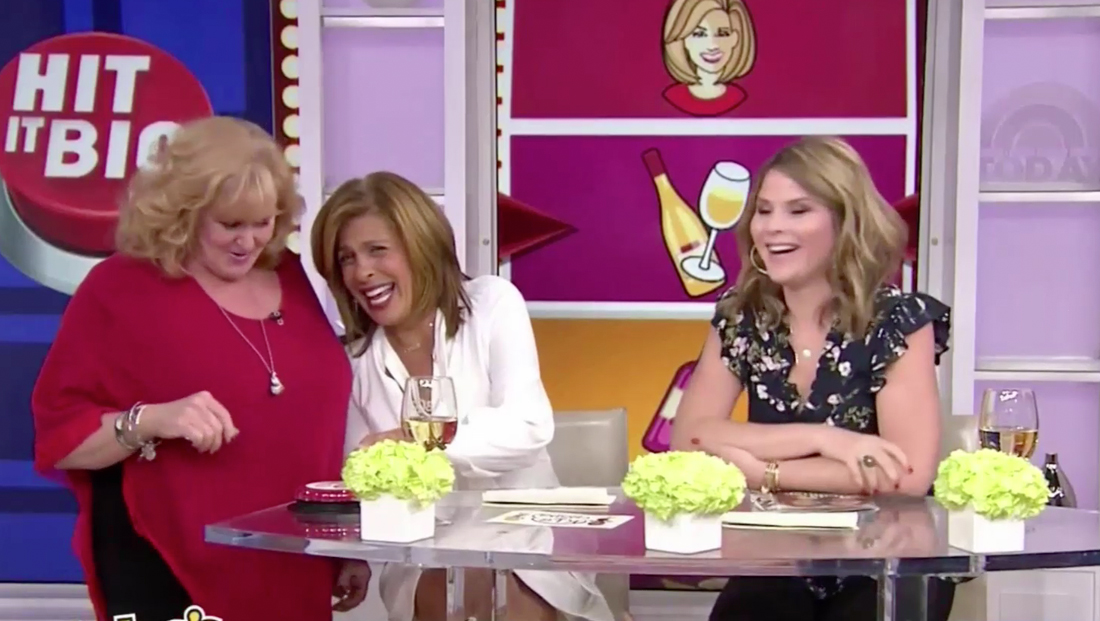 NBC's fourth hour of "Today," hosted by Kathie Lee Gifford and Hoda Kotb, has turned one of its on-set video panels into a virtual vertical prize wheel — think "Price is Right" — for its "Hit it Big" segment.
The segment, which features someone pulled from the "Megyn Kelly Today" audience hitting a button that "spins" the wheel to unveil a prize, makes use of the center video panel between the show's home base, which was moved in October, to create a virtual rendition of a vertical spinner wheel.
If the allusion to the "Price is Right" wasn't already clear enough, the left and right panels on the second floor of Studio 1A feature a checkered background similar to the look the "Price is Right" uses.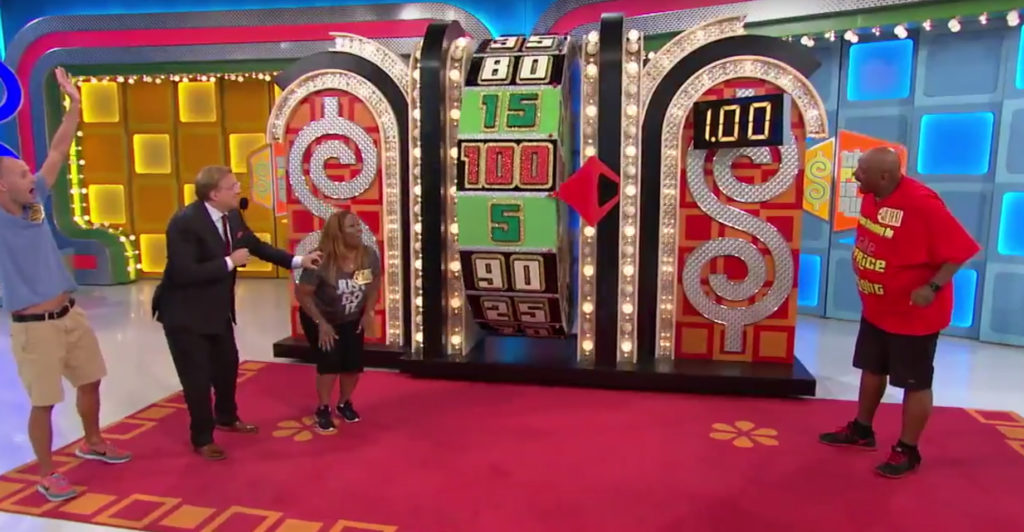 To trigger the wheel "spin," the audience member hits a button on the show's glass anchor desk.
The button, which features the show's logo and cartoon caricatures of Gifford and Kotb, resembles the bright red Staples "Easy Button."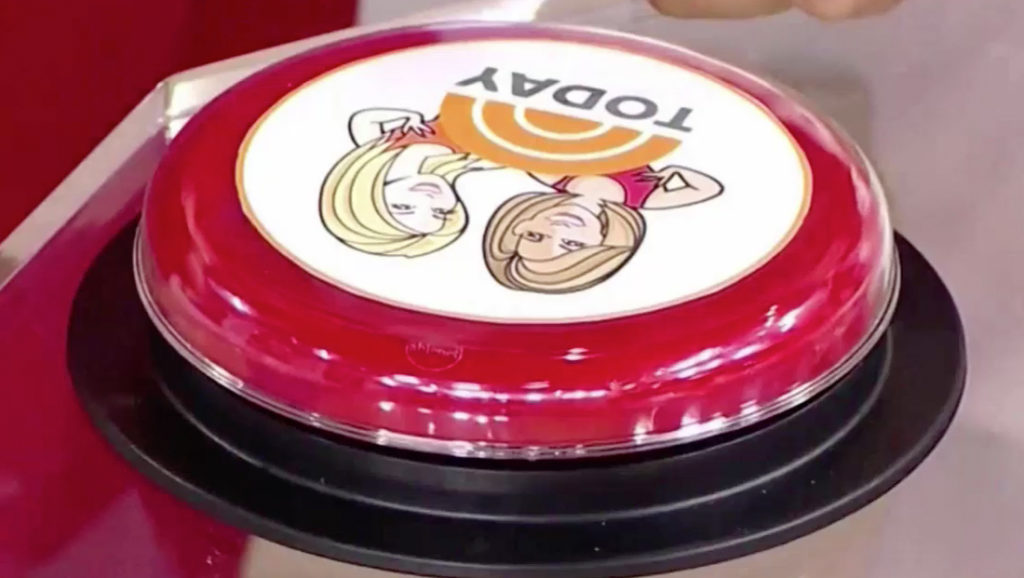 The entire "spin," however, appears to be at least partially simulated.
As shown in this clip of Jan. 3, 2017's segment (where Jenna Bush Hager was filling in for Gifford), there's a noticeable delay from when the contestant hits the button and the "wheel" starts spinning.
It's also worth noting that sidekick Alex Ficquette enters the studio with, in this case, a display of grilled meat after the audience members wins a grill, fairly quickly.