Brainstorm releases latest enhancements to InfinitySet, Aston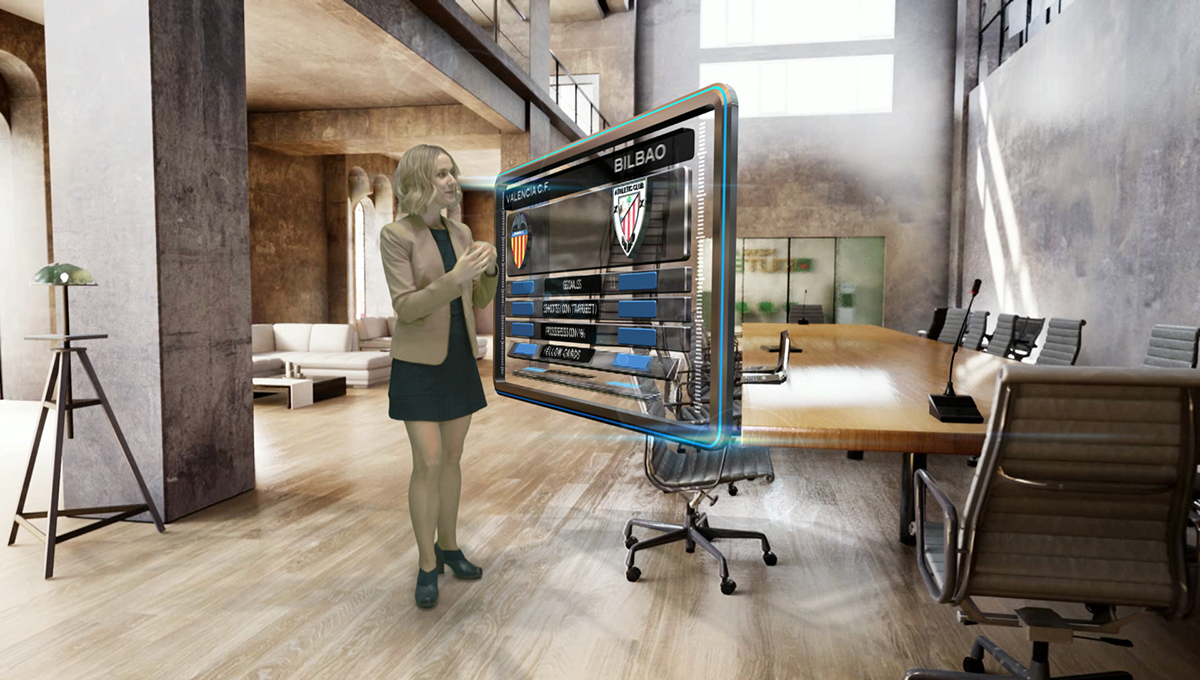 Subscribe to NewscastStudio's newsletter for the latest in broadcast design and engineering delivered to your inbox.
Brainstorm has updated its InfinitySet, Aston and eStudio solutions this week with new production versions. The release is a major update that includes the latest in real-time rendering technology.
With Version 3, InfinitySet and Aston gain a number of features which improve the products' capabilities to easily create high-quality content, no matter if it is for real-time graphics, virtual sets or Augmented Reality for broadcast and beyond, preparing the ground for the upcoming 4K and even 8K broadcast worlds.
InfinitySet has always featured a vast virtual set toolkit, including industry-first technologies such as 3D Presenter, teletransporter, HandsTracking and FreeWalking, all of them taking advantage of Brainstorm's unique TrackFree technology. InfinitySet 3 now benefits from a number of new features, many of them premiered during 2017, that improve the product's Augmented Reality features, such as VideoGate and VideoCAVE. Especially interesting is the VideoGate feature, which allows for the seamless integration of the presenter not only in the virtual set but also inside additional content within it, so the talent in the virtual world can be tele-transported to any video with full broadcast continuity.
Another optional feature for InfinitySet is the Combined Render Engine which, as the name suggests, combines the Brainstorm eStudio render engine with the Unreal Engine from Epic Games.
This allows InfinitySet 3 to control Unreal Engine's parameters in real time to include excellently rendered and realistic background scenes. And as it is integrated with eStudio, it also allows for the inclusion of real-time graphics elements such as 3D motion graphics, stats, pie charts, etc., allowing for the creation of amazing, hyper-realistic Augmented Reality content.
Version 3 also provides enhanced integration between InfinitySet and Aston which allows InfinitySet 3 to take full advantage of the Aston graphics creation and editing toolset, so it can manage and create 2D/3D Aston motion graphics when required and all within the same application, improving the speed, accuracy and realism of the result. Therefore, the creation, management and use of Aston graphics content is greatly enhanced which in turn improves workflow and throughput. Furthermore, a single control system can simultaneously playout the graphics from Aston and InfinitySet alike.
"Our expertise in the broadcast and film industry during the last quarter of a century has prepared us to cope with any requirement the markets might have, regardless of the quality, bit rate or image size the most advanced broadcasters demand. Our aim, as always, is to provide our customers with the best fit for purpose products, and the latest developments and innovations in Version 3 reinforce our commitment by continuing to provide them with the highest quality content to maximise audience engagement", says Ricardo Montesa, CEO of Brainstorm.