Chicago ABC says 'thanks Jerry' to departing meteorologist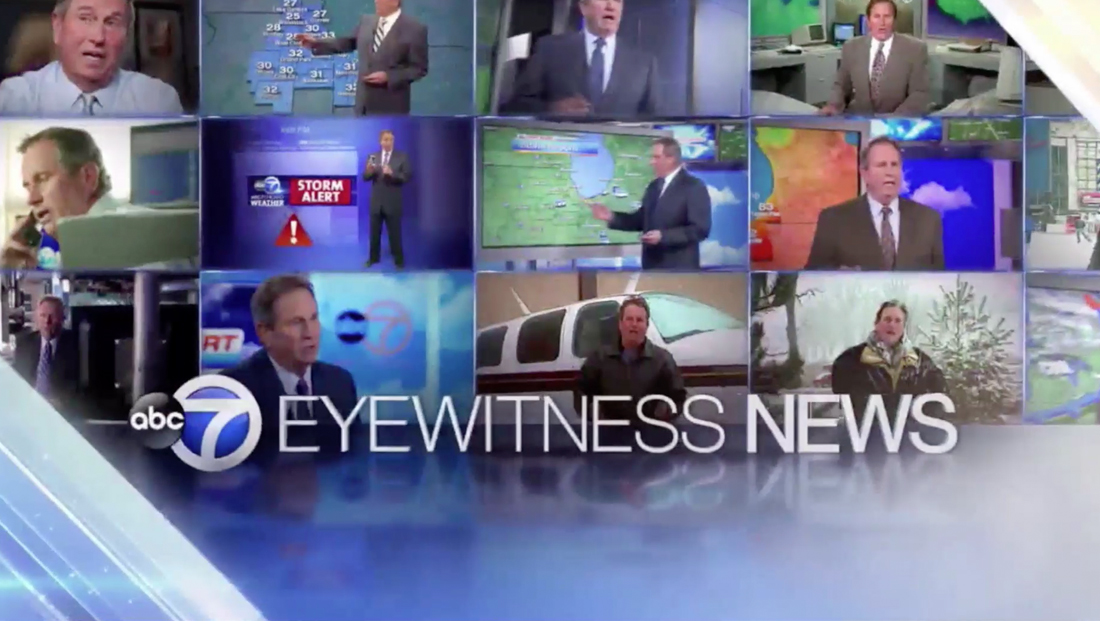 Jerry Taft, who has spent 33 years forecasting the weather in Chicago, signs off tonight — and the market's ABC O&O WLS is promoting his legendary career with a promo.
Under the banner "thanks Jerry" — and accompanying hashtag — WLS has been promoting Taft's final newscast Friday, Jan. 19, 2018 at 6 p.m. local time.
The spot features archival and new footage of Taft on set, in other promos and out in the community.
The promo uses a similar angled motif with a blend of gold and blue that it used for several high profile retirements over the past few years.
Earlier this month, ABC 7 Chicago announced it will shift weekend meteorologist Larry Mowry to weekdays at 4 and 6 p.m. as well as the 7 p.m. newscast the station produces for WCIU.
#ABC7Chicago moves weekends forecaster to weekdays https://t.co/v7MdHn4ZGt #TVNews pic.twitter.com/c0MsFmPBed

— TVNewsInsider (@tvnewsinsider) January 15, 2018
Cheryl Scott, who jumped to the ABC O&O in 2014 and is widely believed to be the heir apparent to replace Taft as chief meteorologist, though the station has yet to make that official. Scott will provide forecasts on the station's 5 and 10 p.m. newscasts.
She previously took over the 10 p.m. show from Taft in 2016 as he reduced his workload.
Together, Mowry and Scott will mean that the station has two meteorologists on duty during much of the afternoon and early evening.
During Taft's last few years at the station, WLS switched to the "First Alert Weather" branding in March 2014 before dumping that in favor of "AccuWeather" in April 2017.
In 2016, the station launched its own radar system under the banner "Live Doppler 7 Max."