'BBC Breakfast' calls out Australian 'Today' for copying promo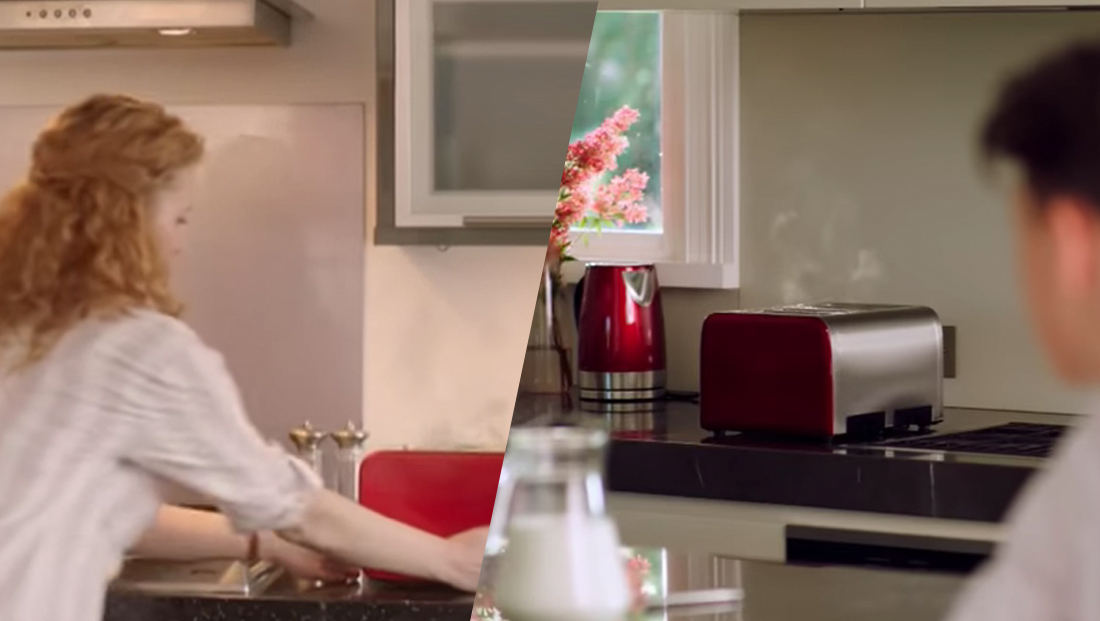 Watching two different morning show promos — one for "BBC Breakfast" and one for Australia's "Today" — will give you an odd sense of déjà vu.
The two spots are so similar, in fact, that they mirror each other word for word in spots.
Both spots use the same general concept — showing families getting ready for the day while watching the respective broadcast while being greeted, seemingly directly, by the anchors, or responding to headlines being read — such as a warning about high petrol prices.
Perhaps the most damning, however, is a scene in both promos, where the anchors appearing on screen "break the fourth wall" and appear to be talking directly to the audience — including a key point where a viewer — both of them teenage boys — are warned "your toast is burning" by the male anchor.
In the kitchen, both boys turn around to see their "mother" at the toaster.
Both toasters are even fronted with a bright red panel.
For the record, BBC's version of the spot first aired back in 2016:
Channel 9's version of the spot, however, was created more recently to promote the new anchor team of Georgie Gardner and Karl Stefanovic:
Once word of the spot made its way to the U.K., "BBC Breakfast" took to Twitter to call out Australian "Today."
? We thought this looked familiar!!! ?? pic.twitter.com/tiZuDaCQVE

— BBC Breakfast (@BBCBreakfast) January 19, 2018
Channel 9, which airs the Australian "Today," told the Sydney Morning Herald "the promo, one of several campaigns to promote Today, ran for a short period over our summer break. It has not appeared on air for more than two weeks."
The statement does not directly address the BBC's accusations of copying their promo so closely.