NBC debuts new sports graphics package during Super Bowl LII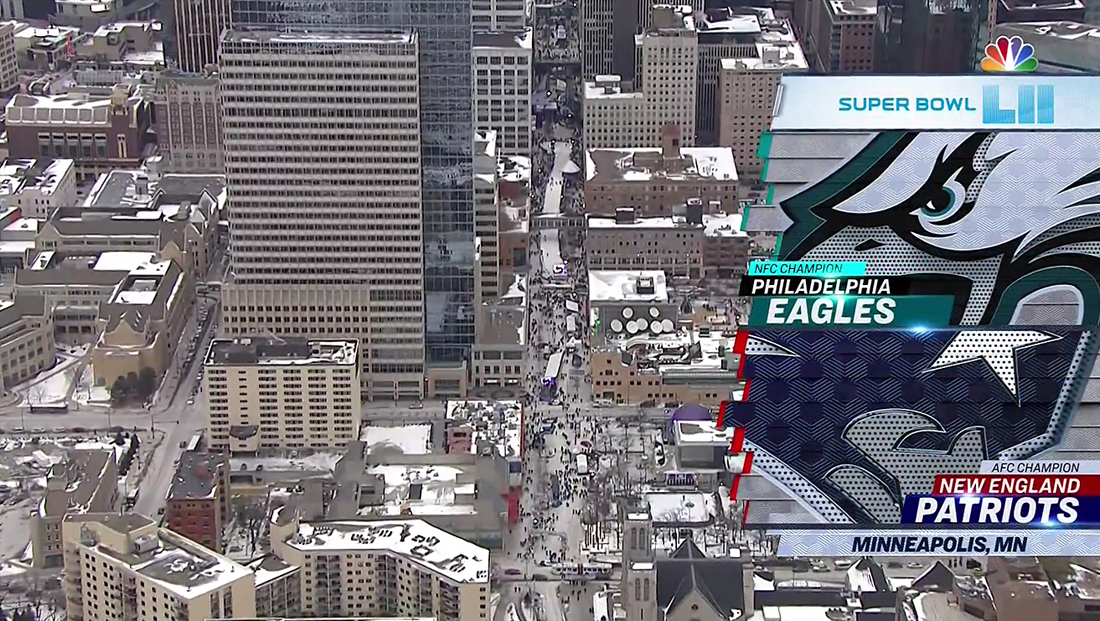 NBC Sports took advantage of Super Bowl LII to roll out a new graphics package that combines angled ribbons with texture.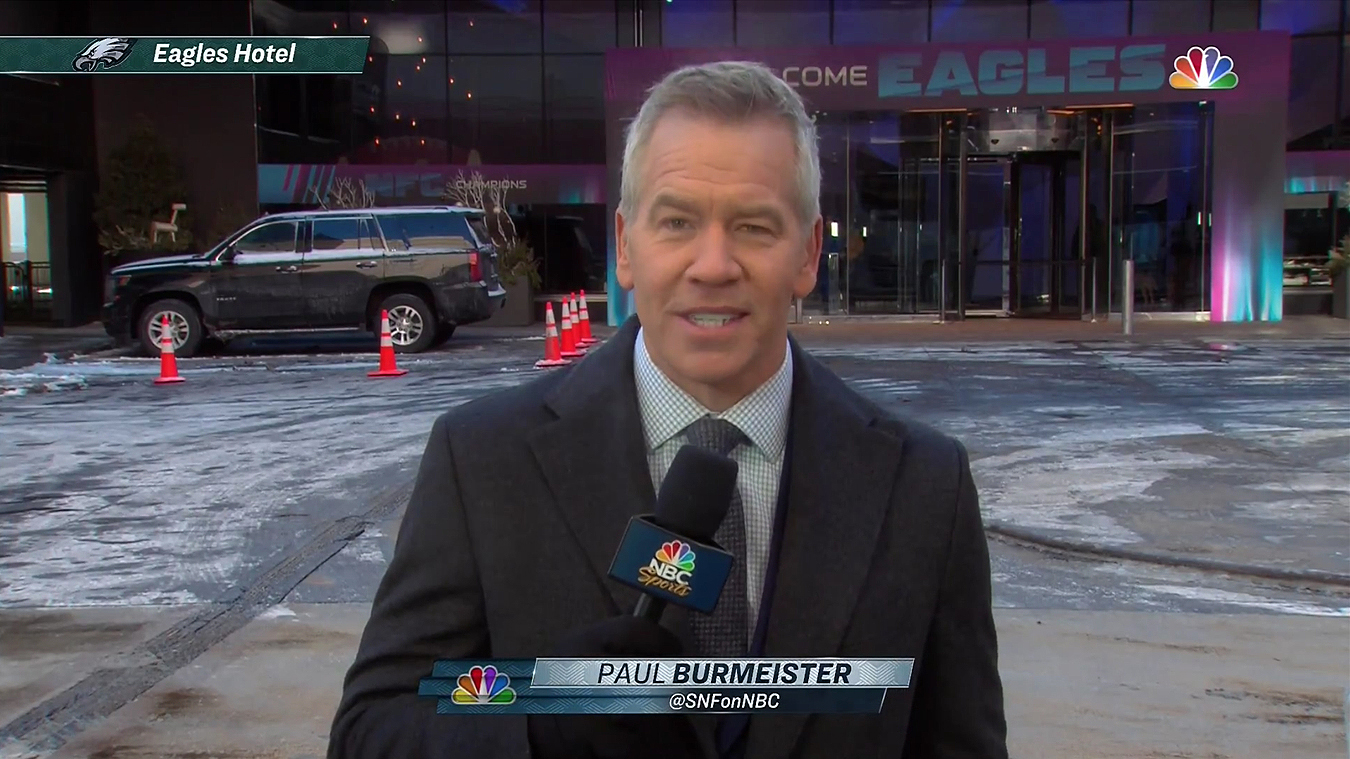 Most of the new look will continue to be used during the network's "Sunday Night Football" coverage next season and also find its way into its Olympics look.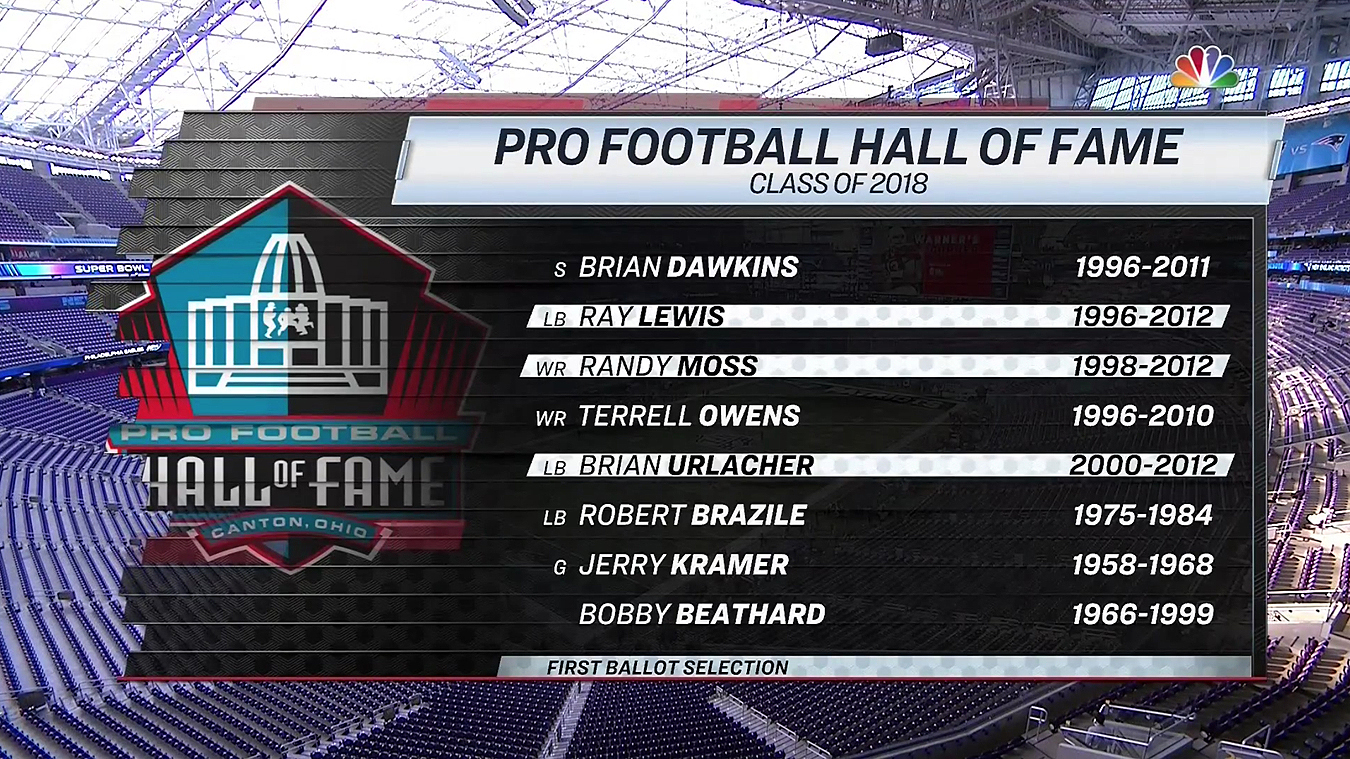 The look features ribbon-like elements with angled edges, that are combined with a variety of subtle textural elements.
The angled ribbons are typically used in groups — or even a dozen or more stacked vertically, with subtle shadows creating the appearance that the ribbons bend slightly within the 3D space on screen.
In same cases, elements appear to be "on top of" the ribbons, while in other cases the imagery appears as part of the texture and ribbon shapes. In addition, the ribbon shape is often used as a text container with a solid color background.
Overall, the banded design motif draws illusions to many elements of sports — whether it be rows of seats, lanes on a track, lines on a field or the LED ribbons that have become prevalent on stadiums around the world.
The new look also combines textures that boast an angular pattern that is reminiscent of the surface of a ball.
For a font, the new look uses a clear and slightly condensed typeface, which typically appears in all caps and italics, with an angle that, notably, matches the ends of the ribbon elements.