NBC debuts new sports graphics package during Super Bowl LII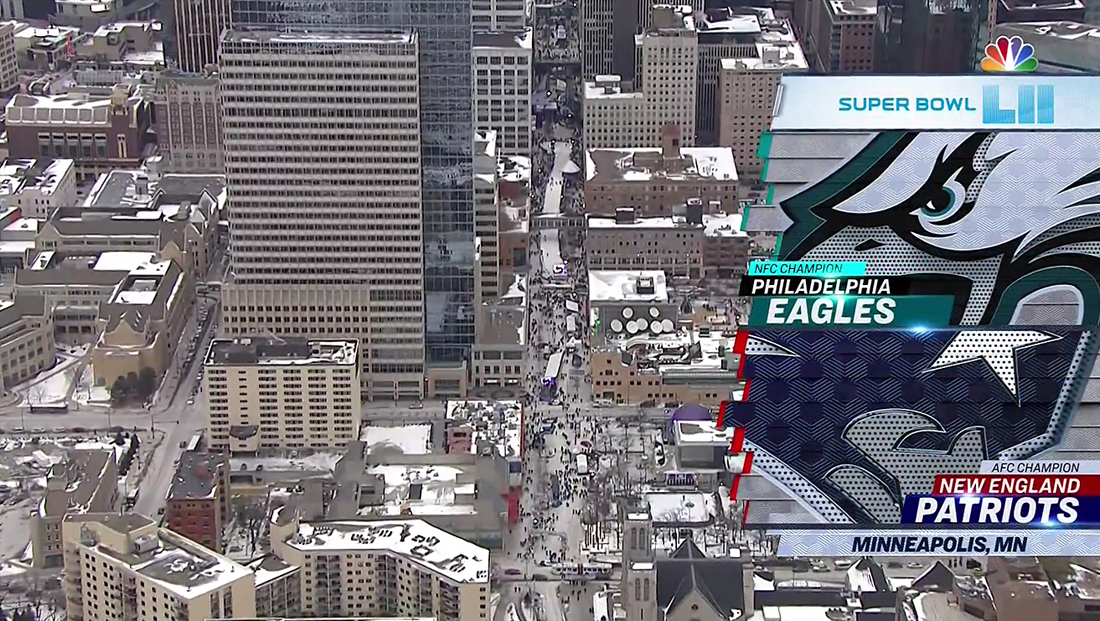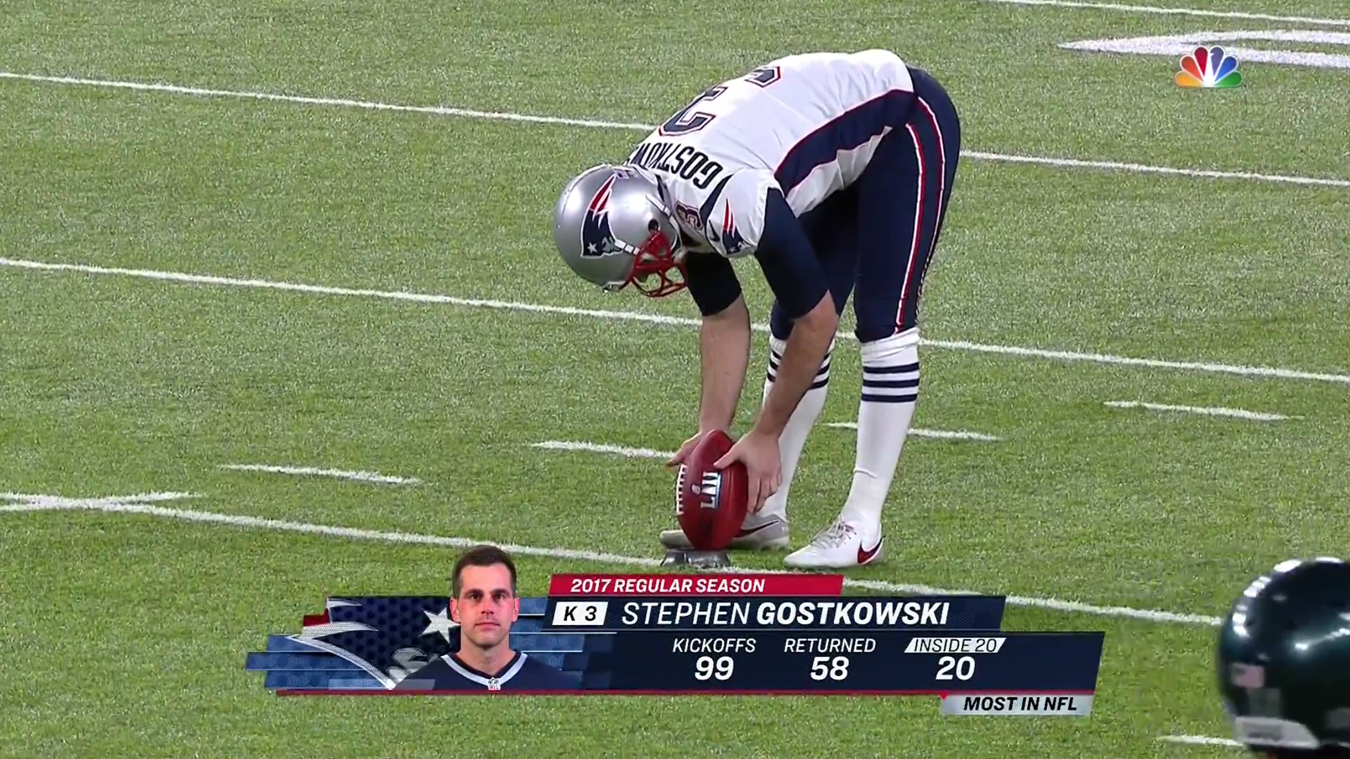 In some cases, the ribbons feature background imagery, such as a team logo, and can also be adjusted to match the team colors.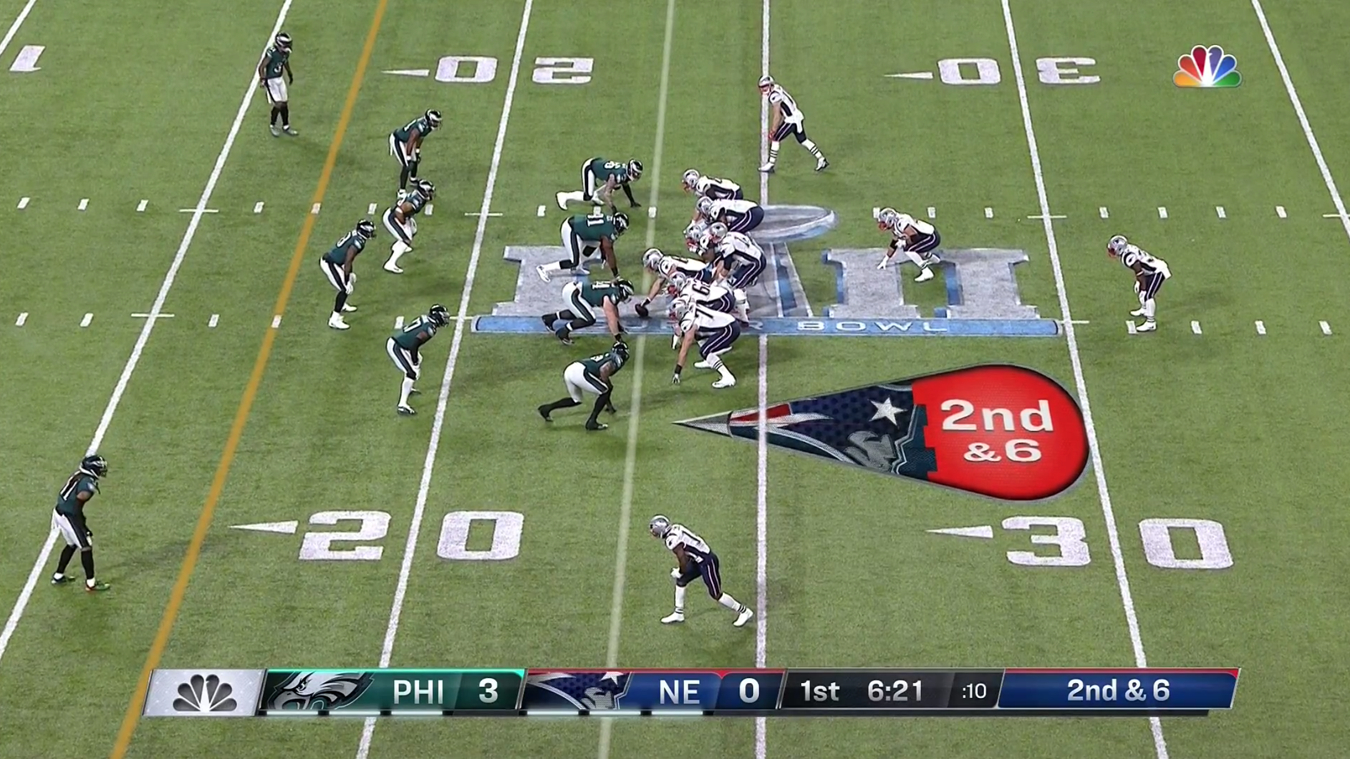 Along the bottom of the screen, an angled bar features the current score and other game states.
Parked on the left side is the NBC peacock, while a slightly oversized version of each team's logo is typically displayed to the right, each colored to match the team colors.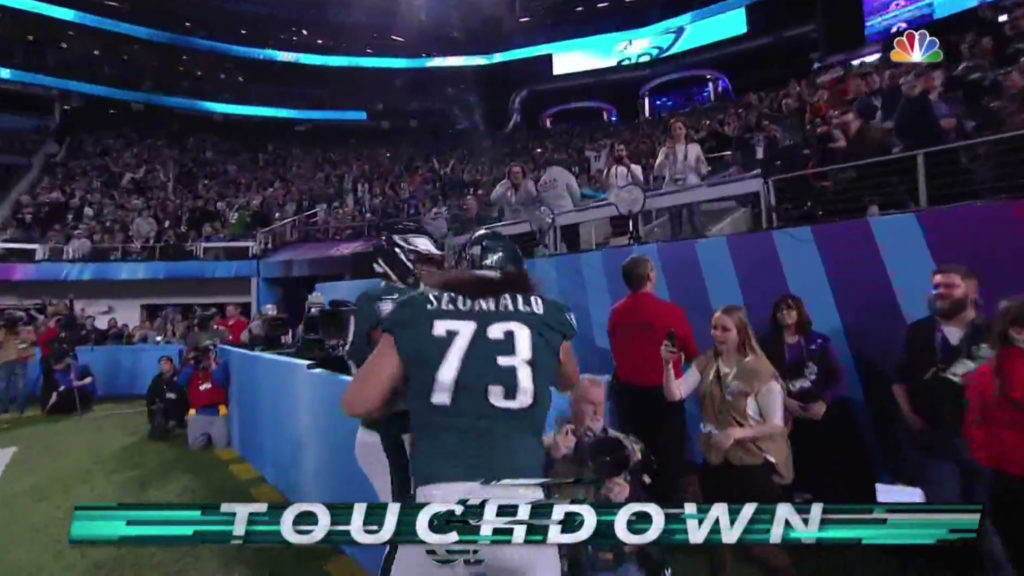 Through a variety of animation effects, the bar can also be used to promote other information or game stats, as well as shifting to a team branded look when a touchdown is made.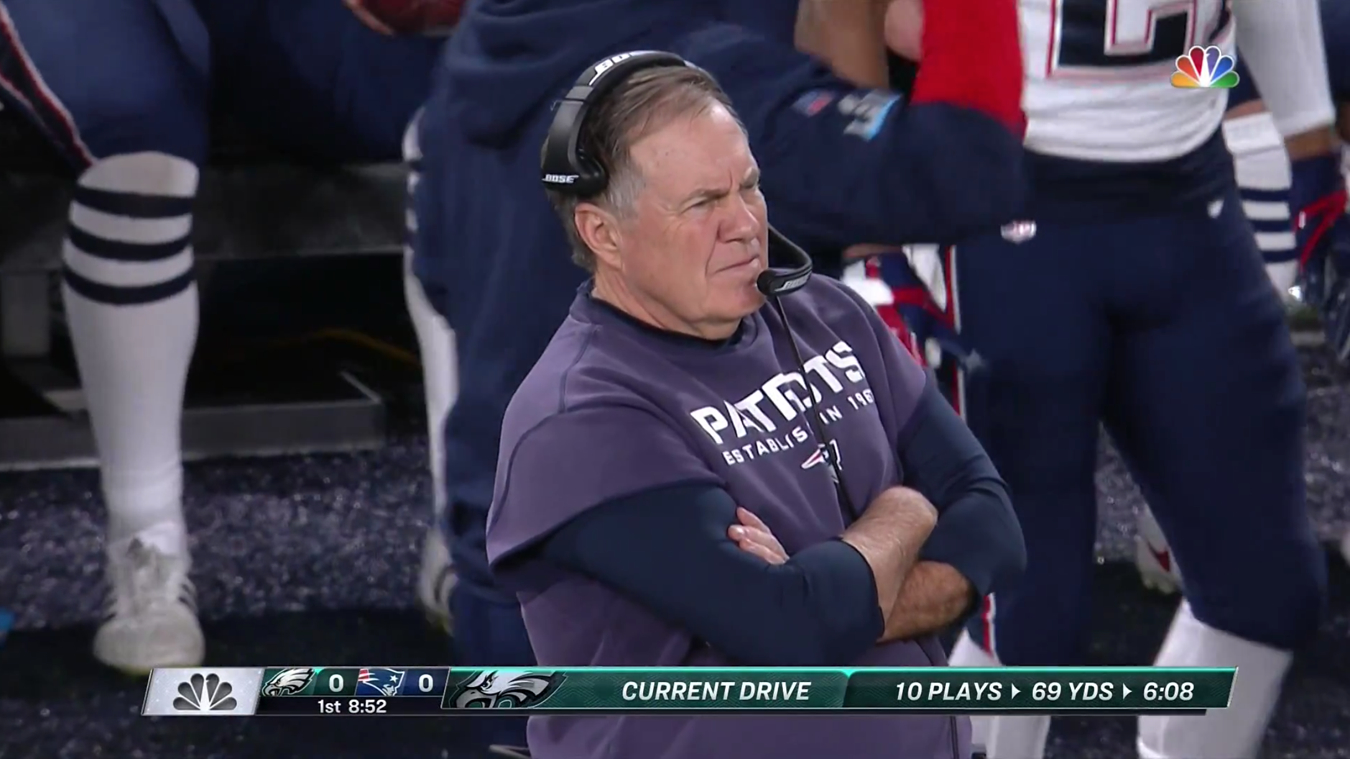 The score can be shrunk to accommodate other data or information.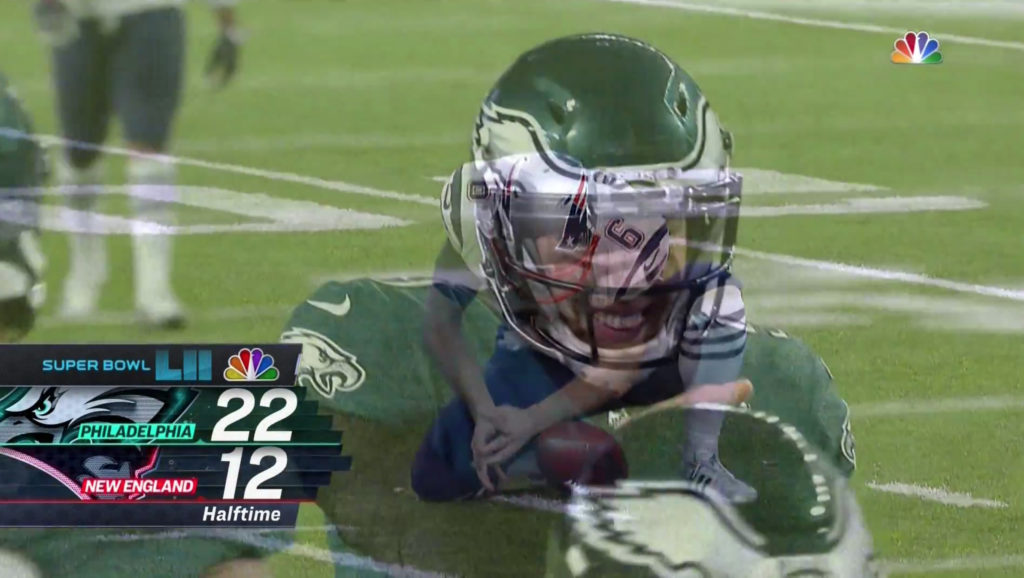 Scores are also displayed, when going or returning to a commercial break, on a larger, sidebar style look with oversized numbers.
Although the look itself is designed to shift color palettes as needed, the base look is a mix of blacks, grays and steely blues.