NBC plays tribute to Team USA in stylized package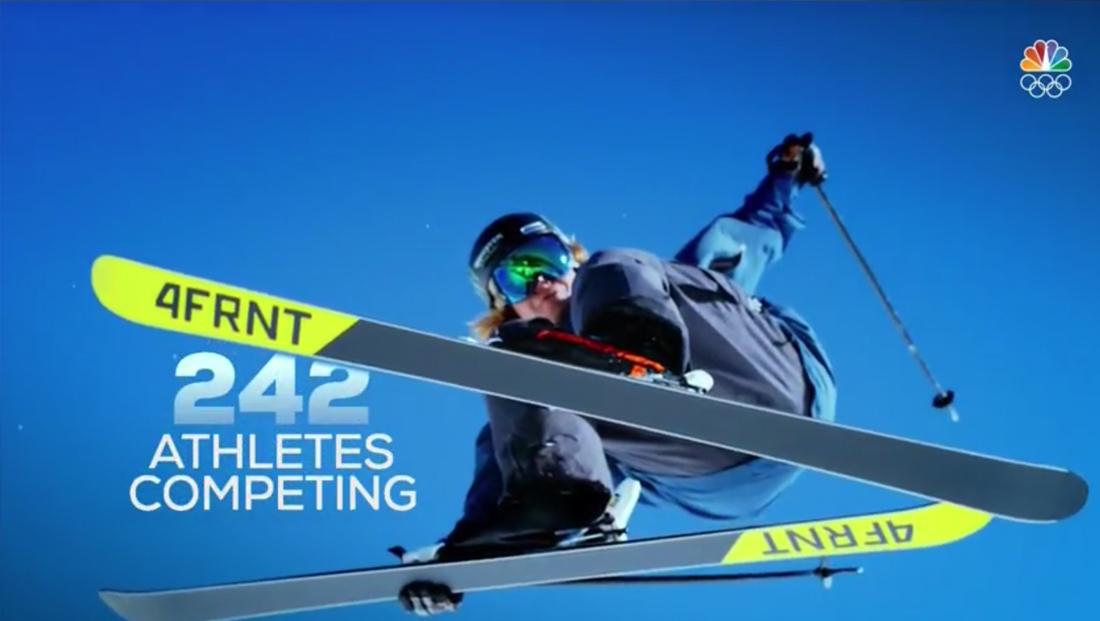 Before Team USA entered PyeongChang Olympic Stadium, NBC, the U.S. broadcast rights holder, ran a brief but stylish package introducing some facts and figures about the athletes representing America.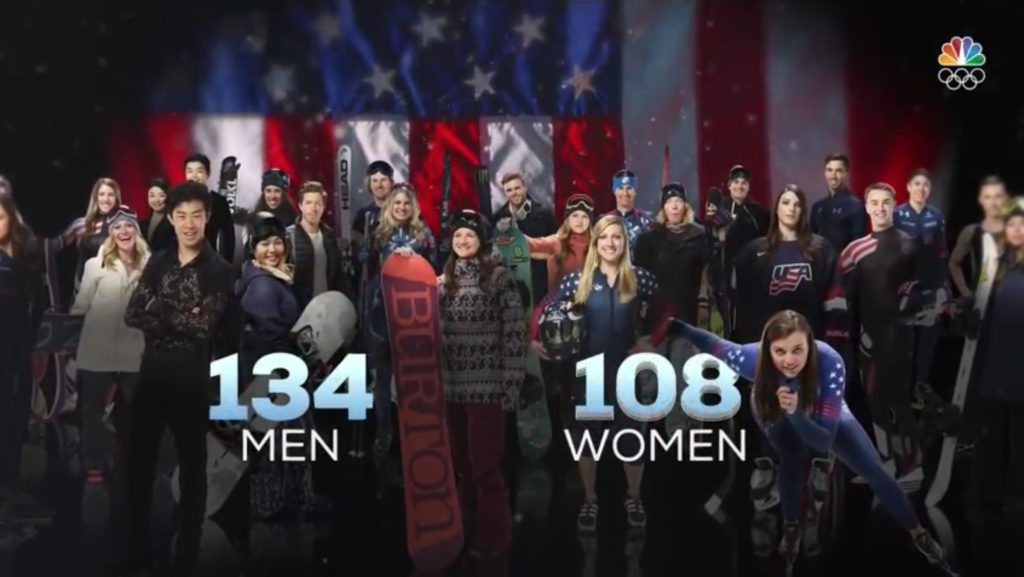 A common theme of the package was a composited "crowd shot" of the team, who appeared to be standing, many of them with their equipment, in front of an oversized American flag.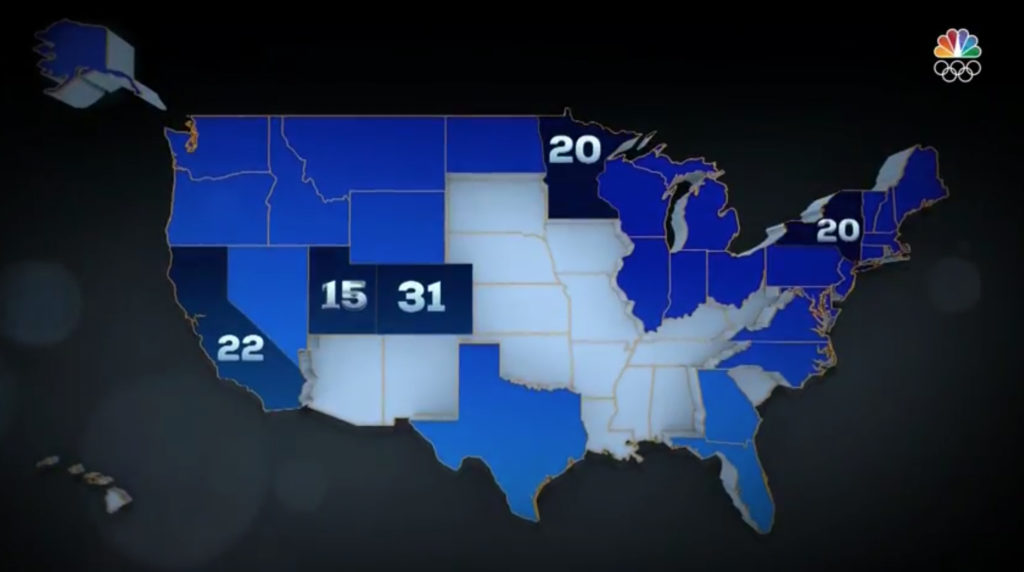 The package also included a 3D map illustrating athletes' home states, as well as a typographic collage of returning athlete names, with rotating animation effects added to select letters.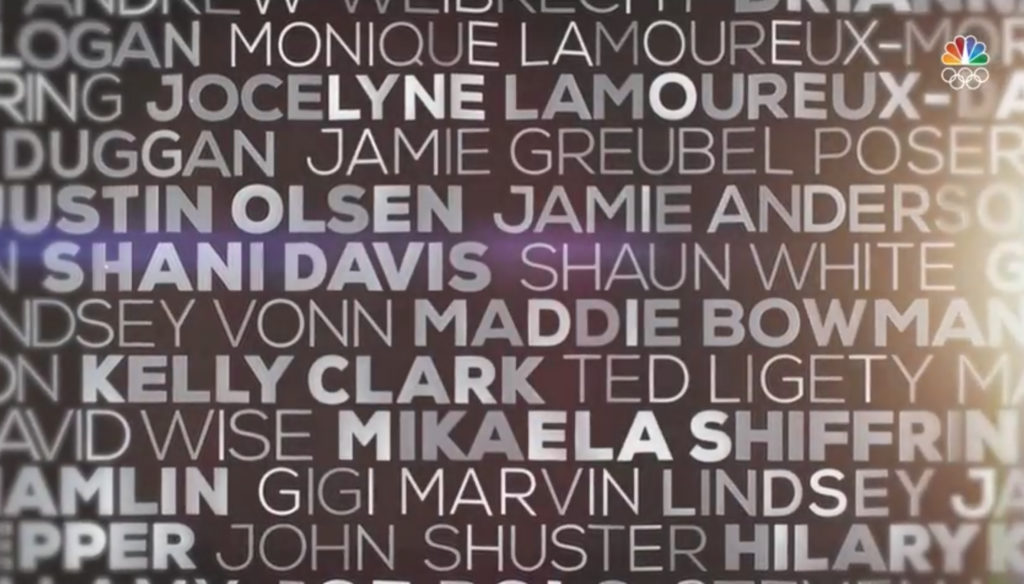 A similar effect was also used on a list of athlete who are also veterans.