Boston station adds newsroom desk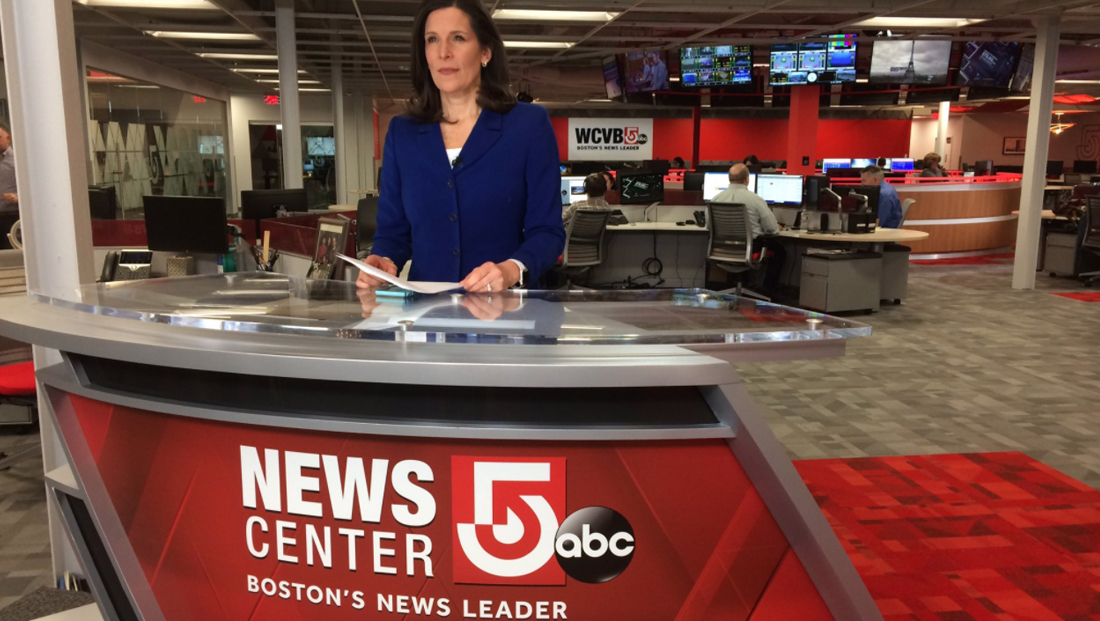 Boston's WCVB has added a new reporting position from its newly updated newsroom with a custom anchor desk from FX Design Group.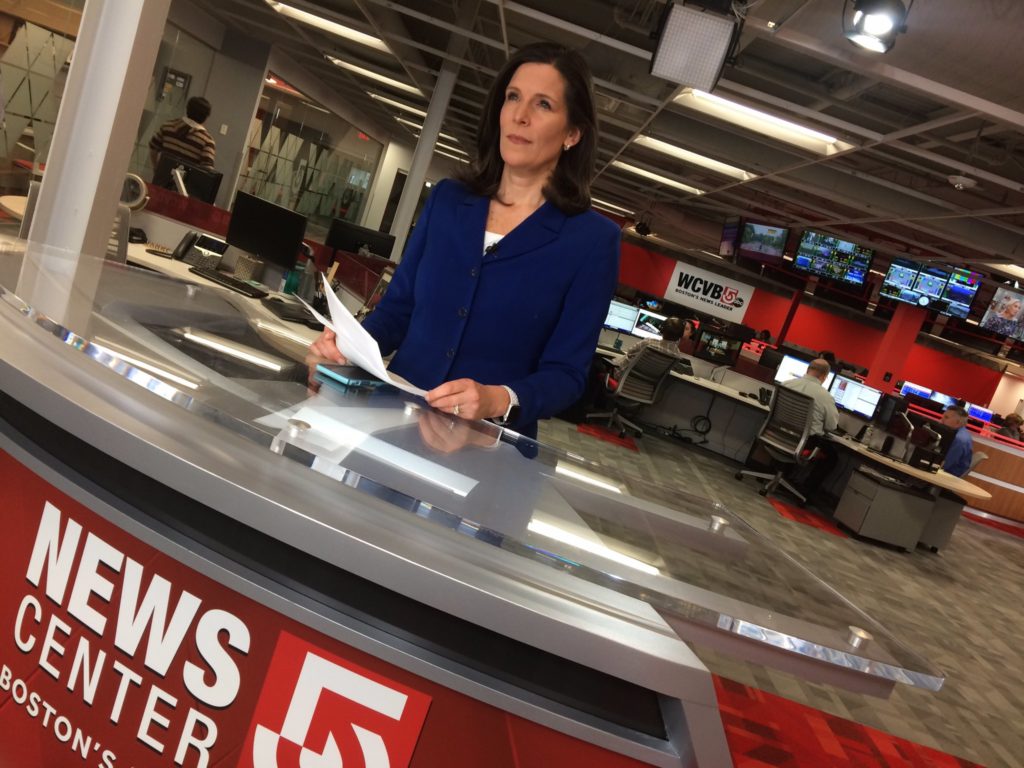 The curved, glass-topped desk features polygonal metallic frames filled with bold red printed graphics that incorporate the Hearst "diagrid" pattern, while its position allows viewers to catch a glimpse of newsroom staffers working as well as a wall-mounted version of the station's logo.
The desk made its on air debut Feb. 9, 2018, according to a tweet posted by WCVB's creative services director.
WCVB cut the ribbon on the new newsroom in September 2017.
FX designed WCVB's main news set, which debuted in 2007, and was upgraded in 2014 with 30-plus video panels.