'Nightly' drops Olympics open, CBS, ABC anchor from Florida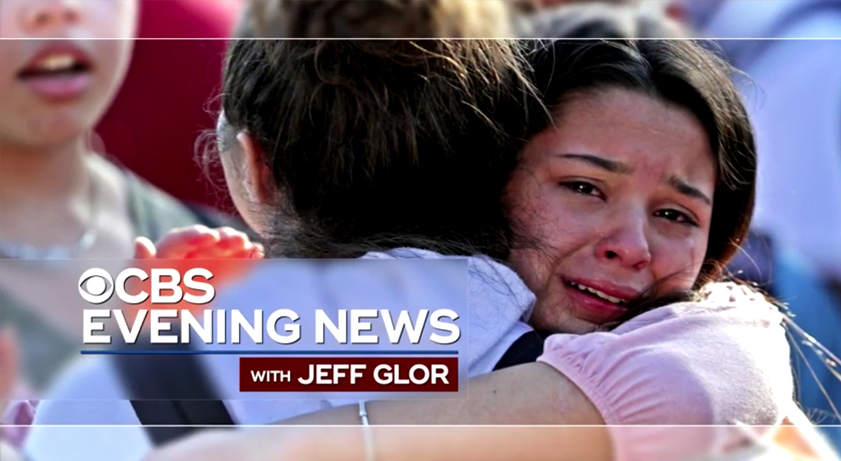 As part of the continuing coverage of the Parkland school shooting, CBS and ABC sent anchors Jeff Glor and David Muir to Florida, while NBC, with anchor Lester Holt in South Korea for the Olympics, also offered extensive coverage the evening of Thursday, Feb. 15, 2018.
NBC News dropped its Olympics-themed open from Thursday's broadcast in favor of its normal open.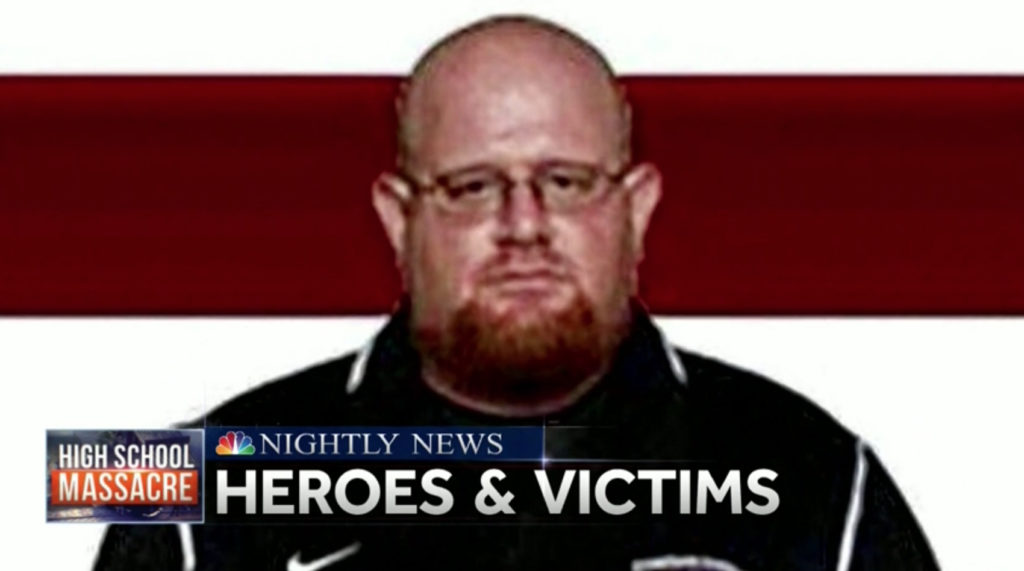 NBC also added a "High School Massacre" logotype with bright red box.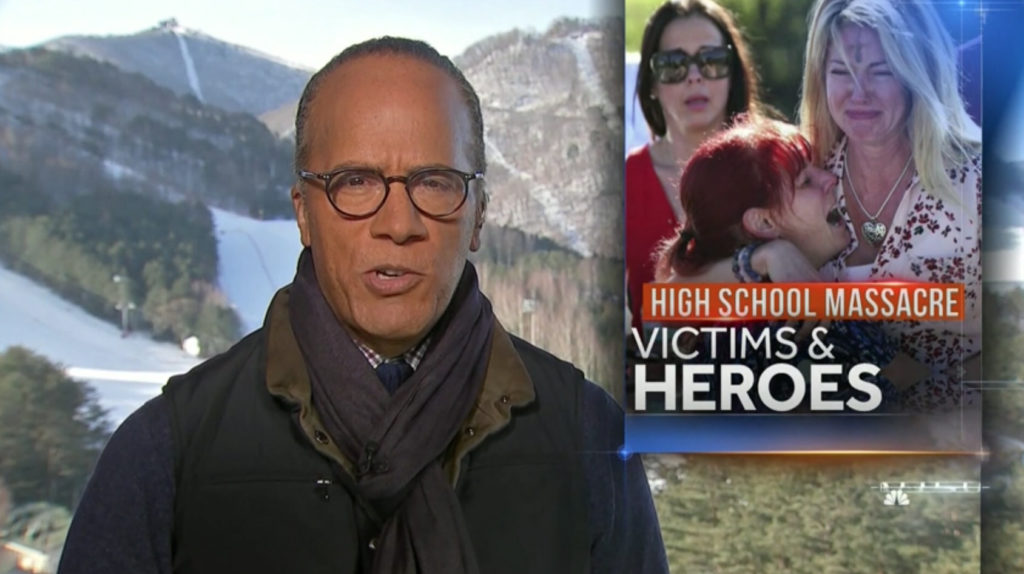 The red box also found its way into the show's OTS, tucked just above the normal lines of text.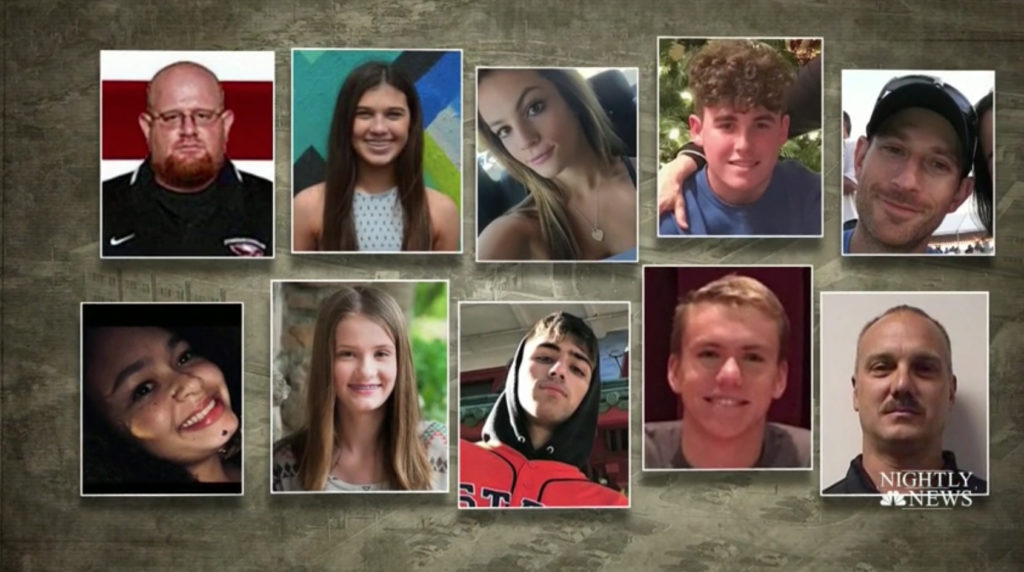 The network also used a dark brown-gray background of an aerial view of the school as a background element, as well as a gritty gray grid texture.