France Télévisions using color coding, circular set for PyeongChang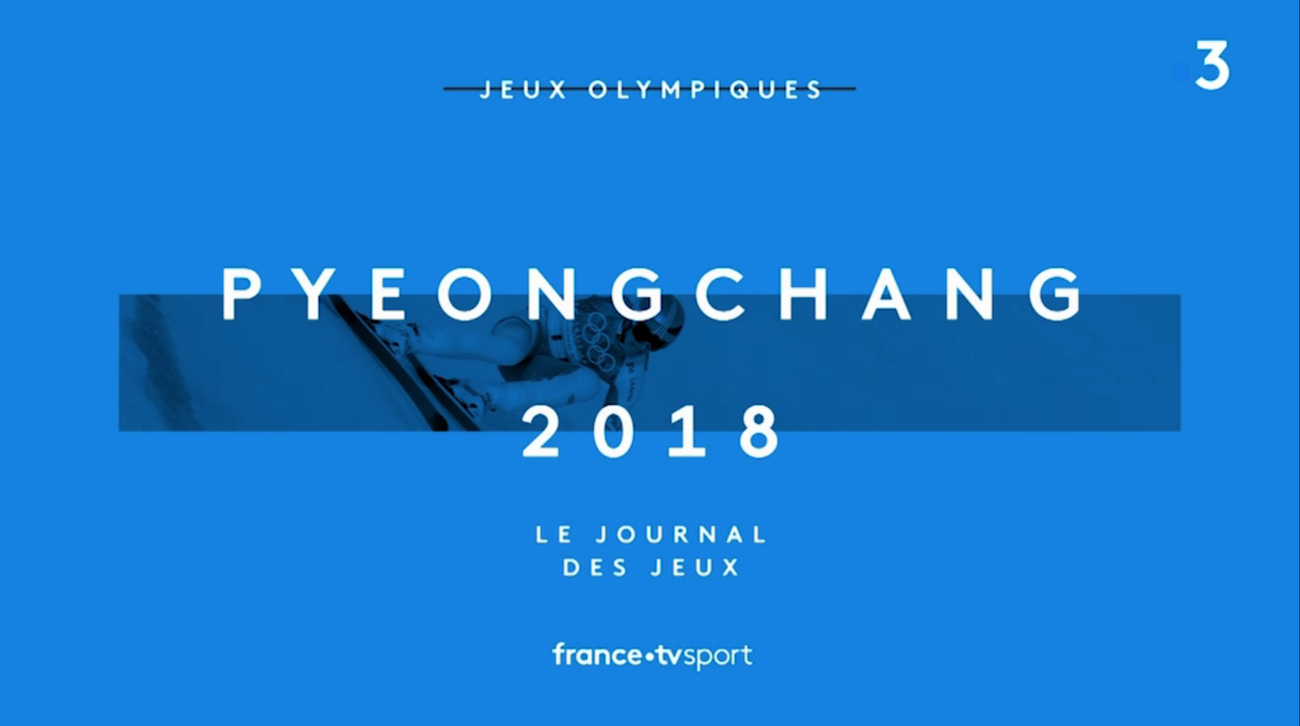 France Télévisions, which hold the broadcast rights for the 2018 Winter Olympics in France, is using a rounded studio and color-coded graphics system to cover the games across its multiple networks.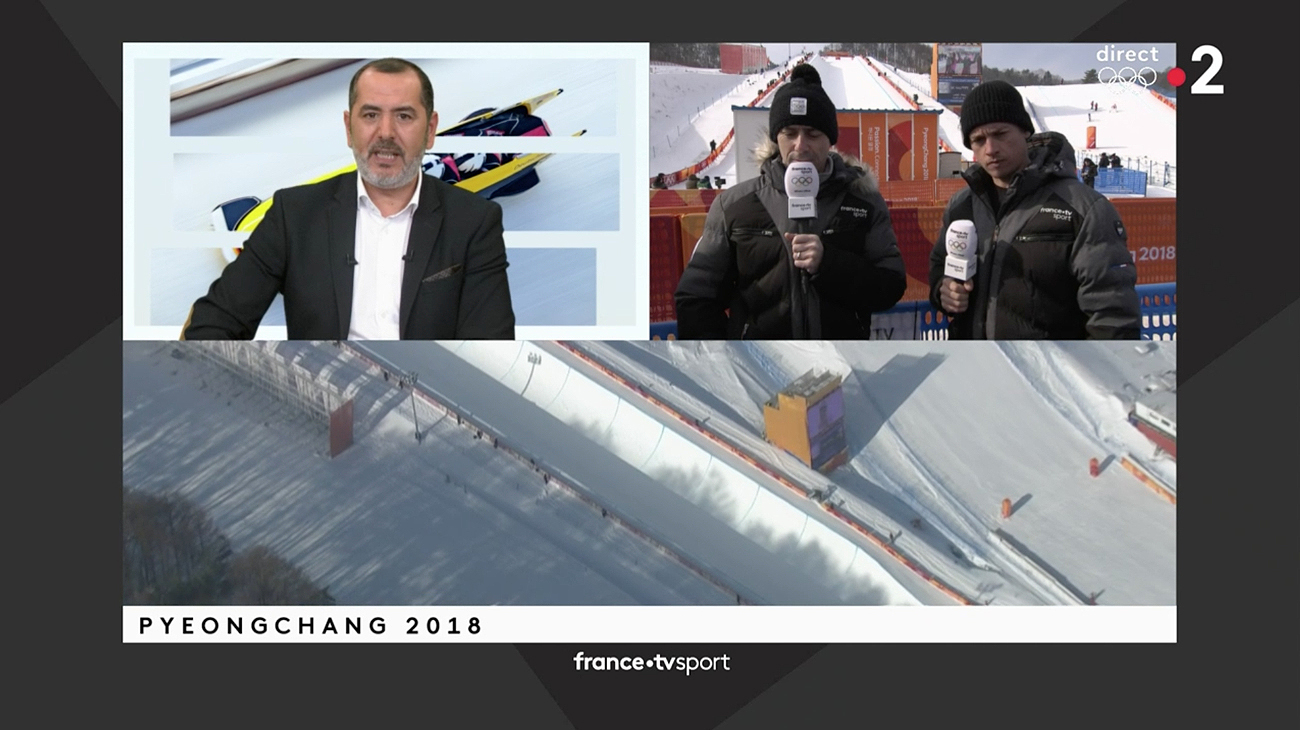 Each of the channels, including France 2, France 3 and France Info, has a unique color palette in its open, which uses a simple, flat design mixing real imagery with simple shapes that represent key Olympic sports.
The coding matches the recently introduced rebrand of France Télévisions with red for France 2, blue for France 3 and yellow for France Info.
The network has brought a staff of 170 to PyeongChang, South Korea, with an additional 70 in Paris handling master control and mixing of feeds for transmission.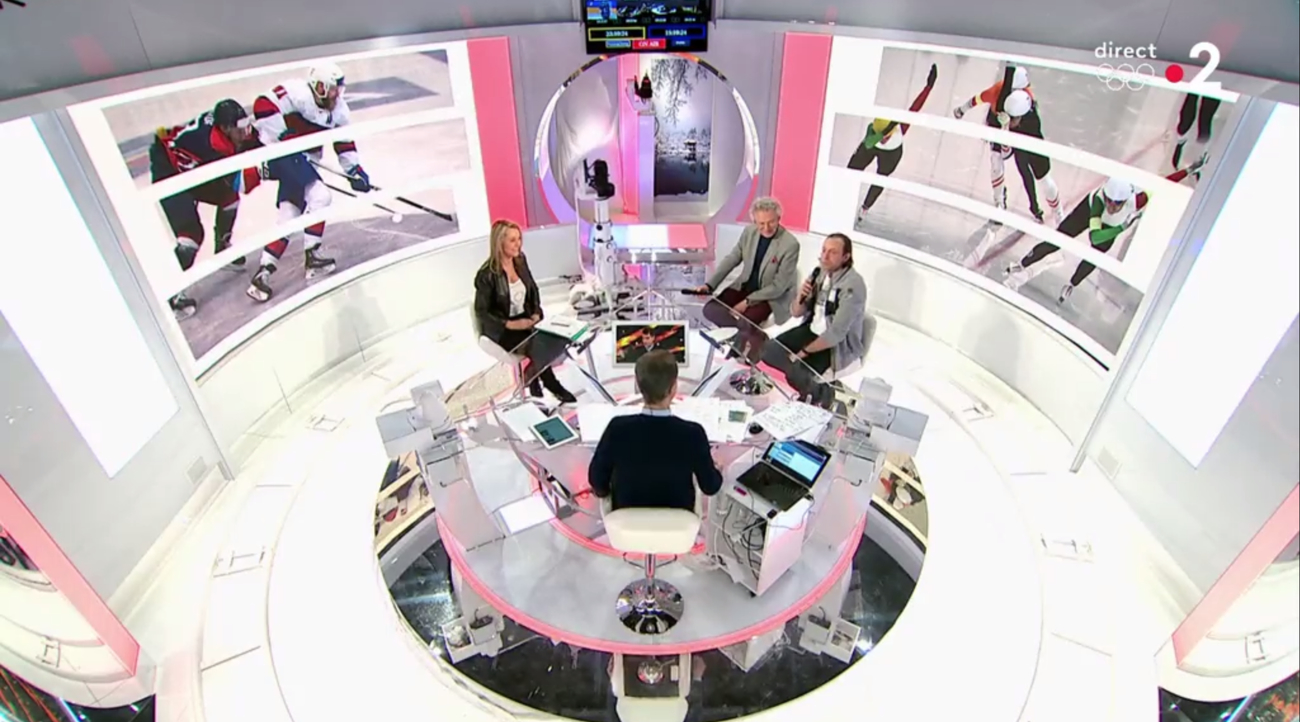 Inside the International Broadcast Centre, France Télévisions has created a new set for these Olympics.
The circular design features a triangular anchor desk at the center, allowing a wide variety of setups, including in-studio panels and guests. LED video walls ring the space, which showcases graphics that mimic the style of the opening sequence with cutouts of live imagery.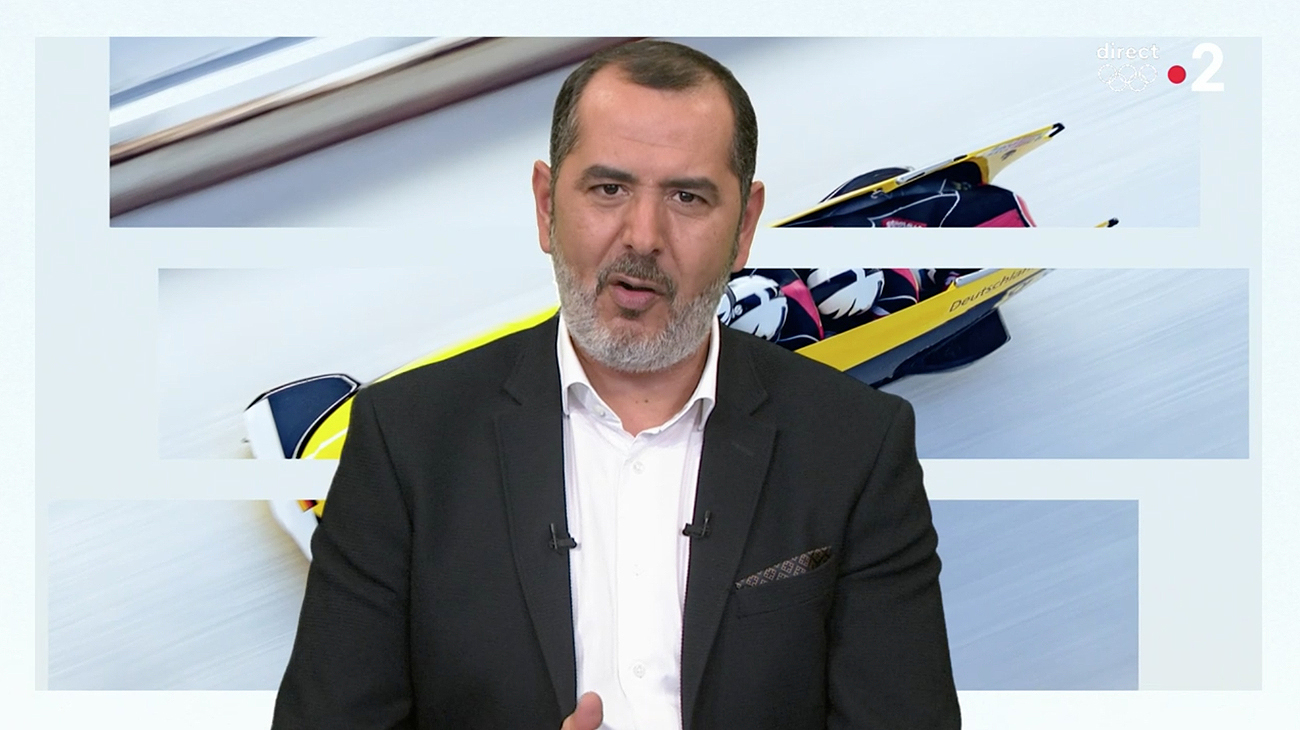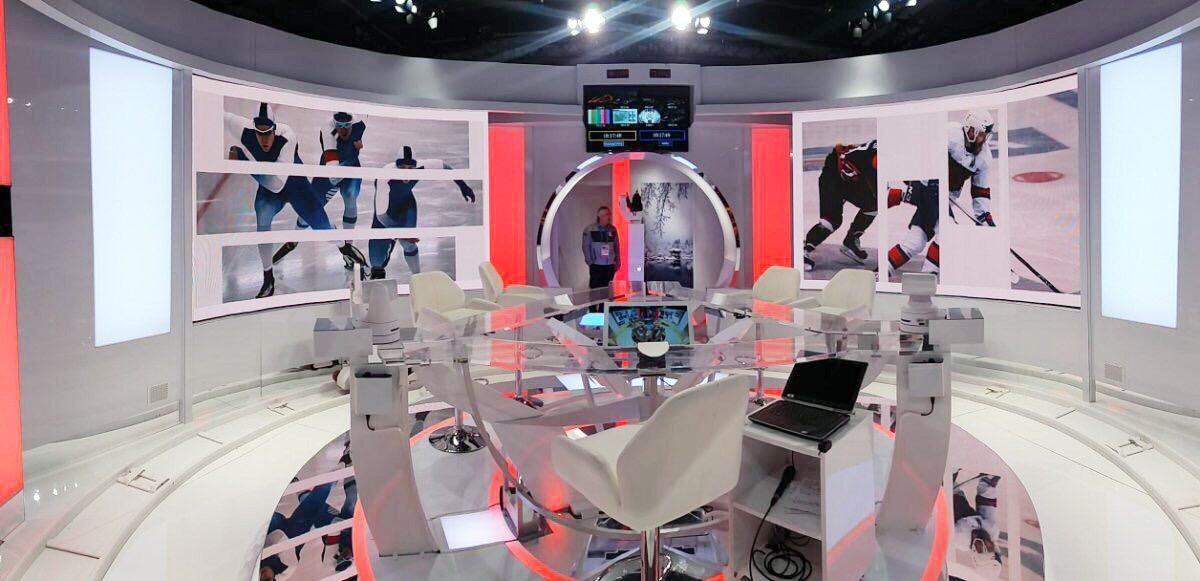 To shoot this unique wraparound setup, the space is equipped with robotic Panasonic HE130 PTZ cameras that are integrated into the design itself.
As the set is in the round, even the entrance appears on air, which uses a circular "portal" with Asian inspired background.
In the field, the network is using bonded cellular technology to allow freedom of movement for its crews.