Facilis to debut new version of shared storage system at NAB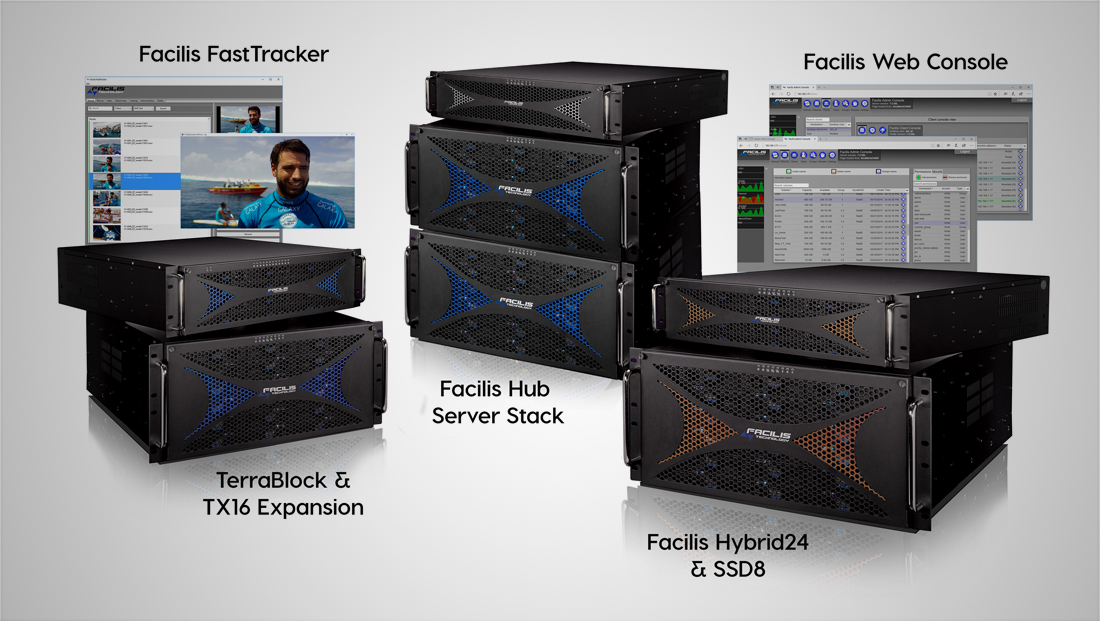 Subscribe to NewscastStudio's newsletter for the latest in broadcast design and engineering delivered to your inbox.
At NAB 2018, Facilis, an international supplier of cost-effective, high performance shared storage solutions for collaborative media production networks, will introduce the latest version of its award-winning multi-user shared storage system.
Facilis Technology version 7.1, will be shipping for NAB 2018.
In this new version, Facilis improves its popular Web Console with more workflow and management tools which include:
Server Status tab with historical per client and per volume bandwidth tracking, as well as overall server load monitoring.
Changeable volume ownership for multi-server environments enables use of faster hardware when sharing volumes from older storage enclosures.
Remote upgrades avoid installing new software on each client, upgrade all clients at once from the server interface.
New permissions tab streamlines access to information about user account permissions.
Preferred Connection Address enables selectable routing of client connections for increased bandwidth or throttling.
In addition, optimizations in the shared file system have resulted in 15-20 percent better speeds across each connection method.
Clients will now load balance automatically across any number of server uplinks, without teaming or bonding connections. In addition, Hub Server failover
features enables no single point of failure in multi-server environments.
"At Facilis, we have a thriving installed base of over 2000 facilities worldwide, many of whom have been our customers for many years. We recognize the importance of being their trusted partner through the long haul. We are very relevant to our customer base, and we take that role extremely seriously," said James McKenna, VP at Facilis Technology in a statement. "What visitors to our booth at NAB will see is a range of products and systems that are battle proven, offer incredible operational capabilities and provide best in class value for money. We are looking forward to an exciting show where we will bring some truly exciting technology to market."
NAB Show Central presented by Leyard / Planar


NewscastStudio presents the latest news, product announcements and reports from the 2018 NAB Show in our special section, brought to you by Leyard and Planar, the leaders in display technology and fine-pitch LED.

Explore Our Coverage →