Turner Sports begins 'March Madness' with 'Selection Show' on TBS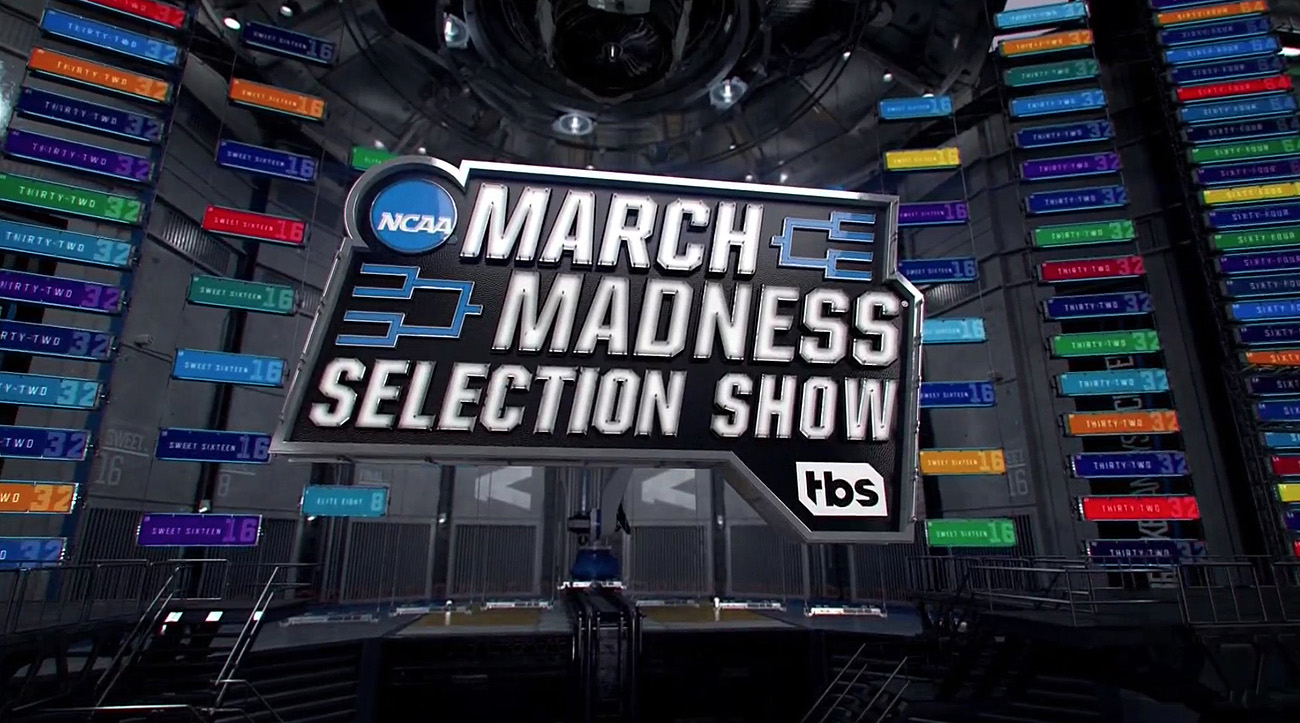 Sunday the bracket was filled for the annual NCAA Division I Men's Basketball Tournament, commonly known as "March Madness," with Turner's TBS airing a two-hour show around the announcement and providing extensive digital coverage on multiple platforms.
Produced by NCAA Tournament broadcast partners Turner Sports and CBS Sports, the "March Madness Selection Show" borrowed Turner's eLeague studio in Atlanta from Jack Morton Worldwide, transforming it for the basketball post-season.
Using the studio's expansive LED walls, the bracket was discussed and interpreted by hosts Ernie Johnson and Greg Gumbel with analysts Clark Kellogg, Charles Barkley, Seth Davis and Kenny Smith.
To update the studio for basketball coverage, Turner's NCAA desk replaced the standard eLeague announcer location. New, basketball court-inspired floor graphics were added.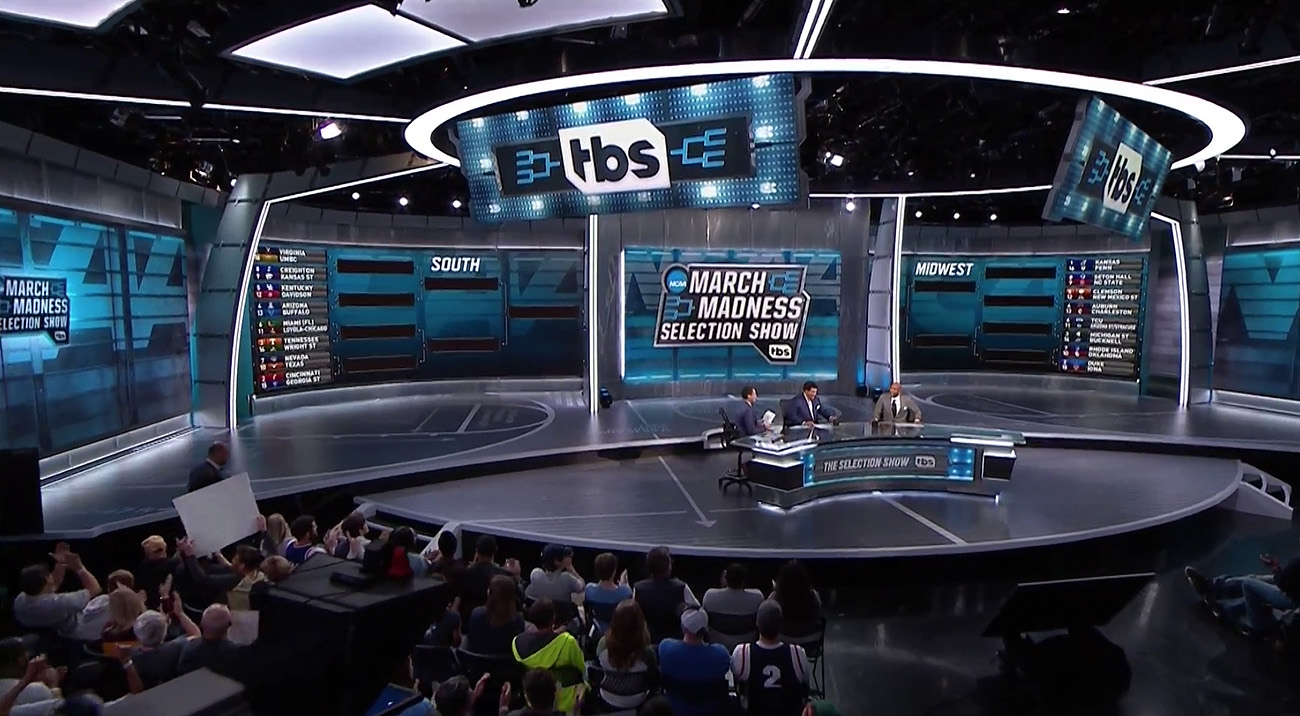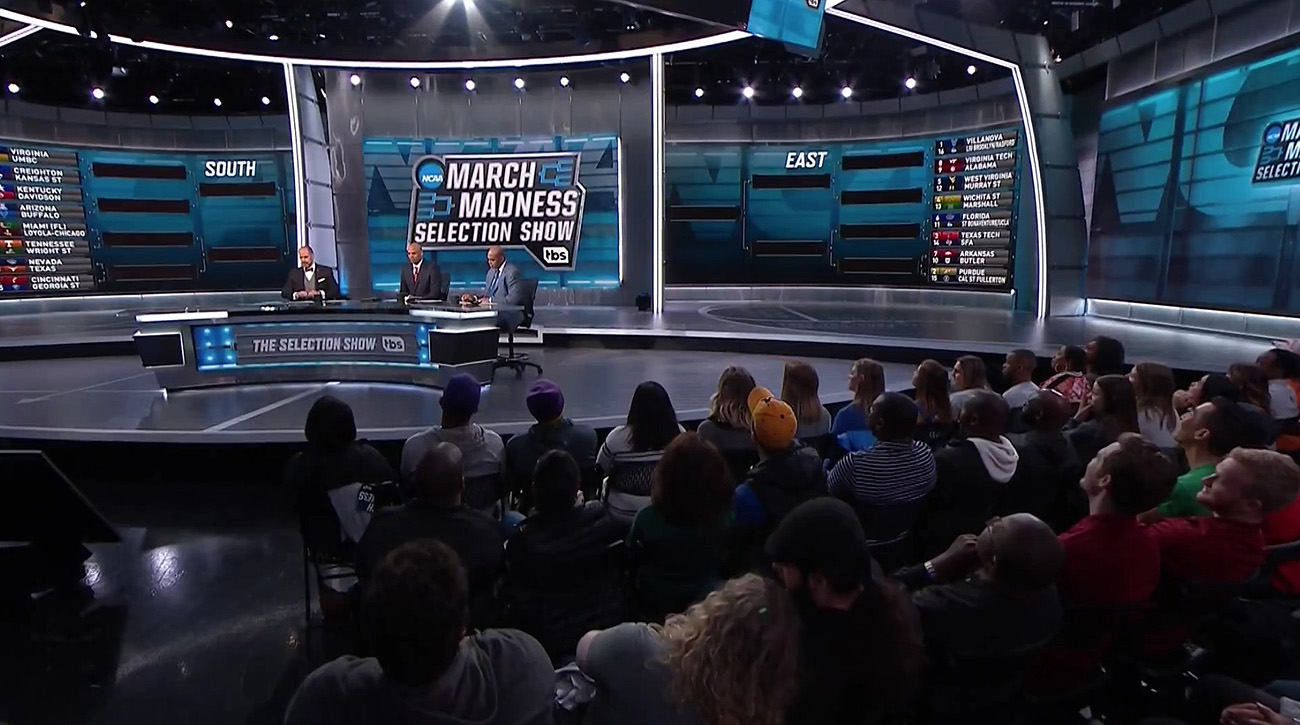 The "Selection Show" also included a live studio audience, a first for the program, which had previously aired from CBS Sports' Studio 43 in New York City.
This year marks the first time TBS will televise three of the largest pieces of the college basketball postseason: the "Selection Show," Final Four and the National Championship game, with 21 games on the network in total.
Through the current rights deal, partners CBS and Turner alternate these three events yearly, with CBS set to host in 2019.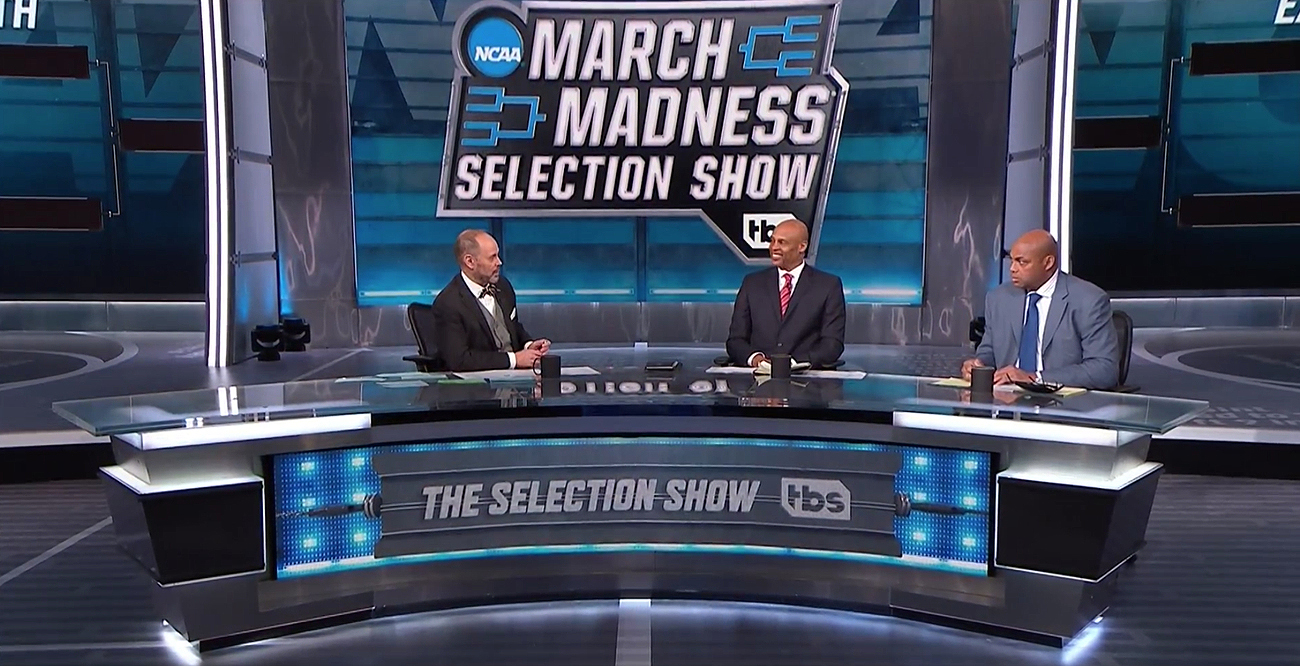 For this year's coverage, Turner and CBS will utilize studios in Atlanta and New York City for pregame, halftime, bridge and postgame shows throughout March.
These shows will include "The Road to the Final Four" and "Infiniti NCAA Tip-Off" pregame shows, "AT&T at the Half," "Capital One Tournament Central" and the "Inside March Madness presented by Buick" postgame show.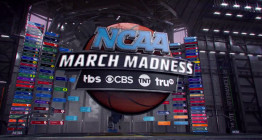 Motion Graphics
NCAA March Madness (2016 – 2019)
View a gallery of this project…
Graphically, the motion graphics package that debuted in 2016 from King and Country will be utilized across the networks, mixing organic elements with an industrial warehouse vibe.
For the eighth consecutive year, CBS and Turner will broadcast all 67 games of the NCAA Division I Men's Basketball Championship across four networks—TBS, CBS, TNT and TruTV. The tournament concludes with the National Championship on Monday, April 2, in San Antonio, Texas.