Maxon announces speaker lineup for NAB Show booth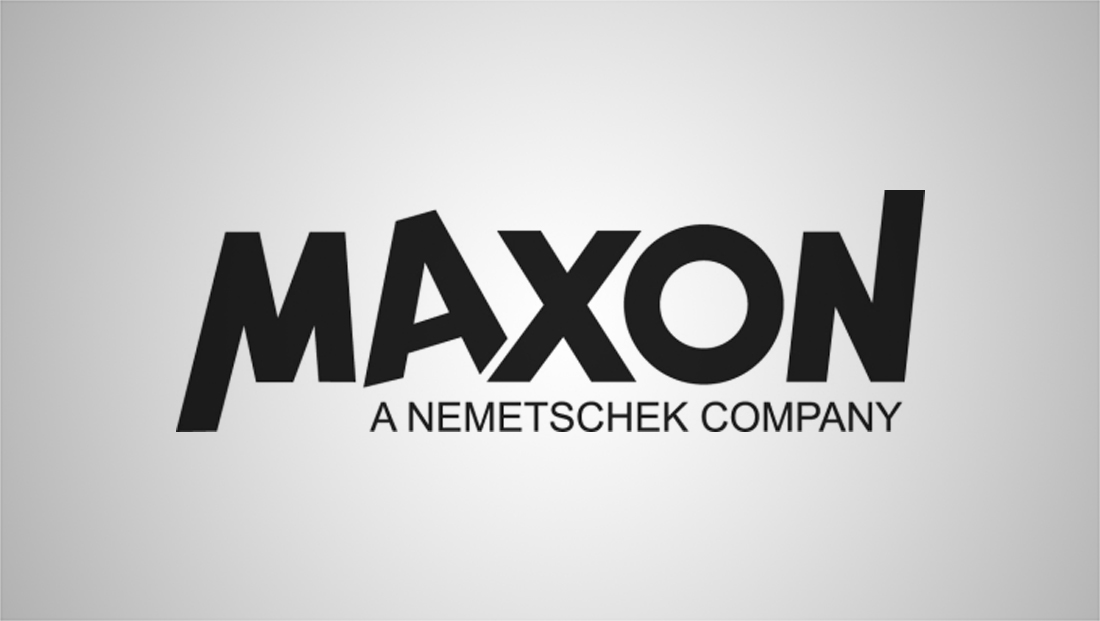 Subscribe to NewscastStudio's newsletter for the latest in broadcast design and engineering delivered to your inbox.
Maxon will be part of the upcoming NAB Show, exhibiting from booth SL5627 in the Las Vegas Convention Center. There, the company will showcase a variety of speakers, demonstrations and enhancements to its Cinema 4D software, which is used by creative content professionals across broadcast, film, video games and virtualization fields.
Among this year's guest artist presenters include:
Robyn Haddow – freelance Fictional User Interface (FUI) designer, will show creative solutions in the Cinema 4D MoGraph toolset for the creation of film and television screen graphics.
Julia Siemón – School of Visual Arts instructor and director, will break down the Cinema 4D workflow for three Yahoo Fantasy Football spots that show rigging, compositing, and helpful tips for completing complex scenes on time.
EJ Hassenfratz – Emmy-Award-winning creative director at Eyedesyn, will demonstrate how to speed up production workflows utilizing the time saving tools in Cinema 4D including XRefs, MoGraph module and Deformers on a motion graphics campaign for a top brand.
Caitlin Cadieux – designer, illustrator, and animator, will show how Cinema 4D was used from start to finish on a recent project to add depth and complexity to editorial animations on tight deadlines and give tips on how to start incorporating 3D into your workflow.
Barton Damer – artist/creative director at Already Been Chewed, will demonstrate how Cinema 4D is used in the studio's 3D pipeline for creating stunning footwear campaigns. He will highlight texturing practices in Redshift for those who are intimidated by "nodes" and lighting techniques by using basic deformers for creating complex scenes and animations.
Nick Campbell – president/chief creative officer at greyscalegorilla, will show how to render, light and work faster with the OpenGL and Viewport enhancements in Cinema 4D R19 to streamline workflow and make beautiful test and demo renders in seconds instead of hours.
Nate E. Rodriguez-Vera – 3D digital artist, will demonstrate how the artist-friendly workflow in Cinema 4D such as MoGraph, Boolean operations, Dynamics and camera perspective cheats, helped him as a non-technical artist launch his career in 3D using recent commercial projects for Trident, Camper, and other brands, as examples.
Devon Ko, founder of 3D for Designers, will show just how approachable 3D can be for artists and designers who use existing knowledge of shape, form, and color using several techniques in Cinema 4D to achieve quick results in style and animation.
Dan Pierse – motion designer and director, will show time saving tips for tackling broadcast network graphics production requests using toolsets in Cinema 4D such as Dynamics, MoGraph, modeling, lighting and texturing, to create powerful motion design pieces.
Sarah Wickliffe – motion designer, character animator and fine artist, will demonstrate simple technics in Cinema 4D such as text extrusion, cloner objects, sweep nurbs and AE compositing as she breaks down the branding and animated show open for late night comedy show, "The Rundown with Robin Thede".
Andy Needham – freelance motion designer, editor and compositor, will break down a recent project to demonstrate the versatility of Cinema 4D as a motion design tool showcasing the pose morph, deformers, dynamics, Sketch and Toon and X-Particles toolsets as well as touch on how scripting with Python helps to automate repetitive tasks.
Zachary Corzine – freelance visual/motion designer shows the value of experimentation on a few personal projects and process in Cinema 4D from initial concepting to final product process behind a few commercial projects for Odwalla, Audi, Del Taco, and Blank Repository. Topics include look development, nesting cloners for kaleidoscopic explosions, creating topographic maps, camera-mapping for rapid compositing, art-directable landscapes/environment creation, and techniques for efficiently addressing client feedback.
Sabour Amirazodi – will demonstrate a number of video scenes designed for Pioneer DJ in support of their major trade show booth that involved using the Cinema 4D Take System and dynamics tools, Octane render engine and texturing in conjunction with CAD files.
Penelope Nederlander – two time Emmy-nominated art director, motion graphics animator, and digital artist walks through her Cinema 4D animation and modeling process on the main title for Mike Judge's new Showtime show, "Tales from the Tour Bus.
Phil Roberts – will outline his journey from novice to freelancer in just one year as he demonstrates using natural camera moves in Cinema 4D with just a few clicks to create seemingly complex scenes and physically based materials to achieve great looking renders. In a second presentation, Roberts will show the workflow on three projects from pitch to final delivery using Cinema 4D to cover 2D and 3D compositing and creating a realistic scan laser to use in motion design projects.
Chris Schmidt – 3D artist, educator and developer of Cinema 4D tools and tutorials at Greyscalegorilla, will cram 50 minutes of tips and tricks for Cinema 4D users to include the many uses of Proximal Shaders, the properties of dynamic chains, efficient ways to use Boole objects and bevel deformers to invert geometry, rebuilding text to be friendly with 3D, and more.
D.J. Stange – as lead motion graphics artist in the fast paced world of sports production for the Baltimore Orioles and other national sports franchises, Stange will demonstrate his Cinema 4D creative process for incorporating simple images, illustrator shapes, the CV ArtSmart plug-in and primitive models into Emmy award winning animated video content.
Chris Villa – a motion designer with Cake Studios will show a complete redesign of the LA Kings' in-game graphics, along with stadium graphics for the Philadelphia Eagles and Denver Broncos, a full graphics refresh for TVA's Super Soiree and various packages for the PAC12 Network.
All artist presentations will stream live during NAB and be archived after the show.
NAB Show Central presented by Leyard / Planar


NewscastStudio presents the latest news, product announcements and reports from the 2018 NAB Show in our special section, brought to you by Leyard and Planar, the leaders in display technology and fine-pitch LED.

Explore Our Coverage →