Cable networks offer extended coverage of 'March For Our Lives' rallies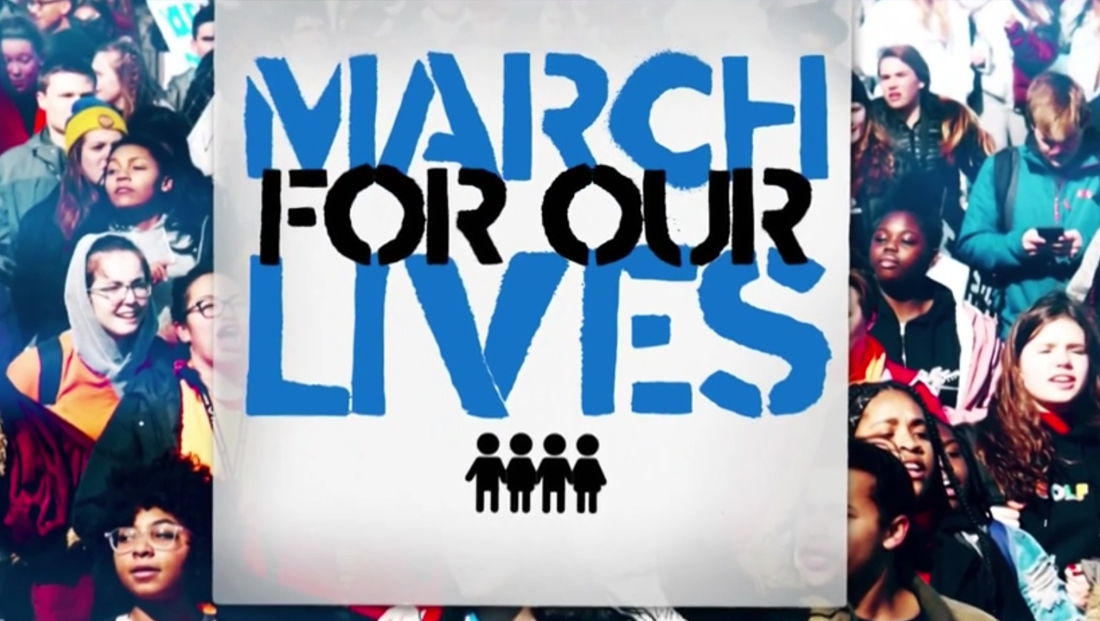 CNN opted to brand its coverage under the name "March Across America," a strategic move that indicated a more nationwide approach to its coverage.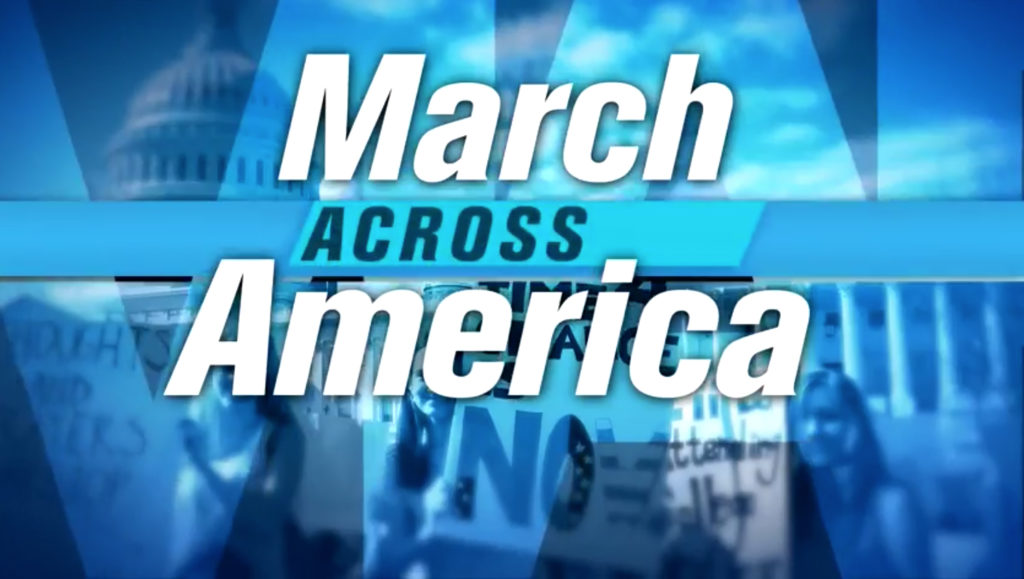 The color scheme, meanwhile, was a mix of bright blue and teals that combined protest imagery with animated typography both oversized and smaller in scale.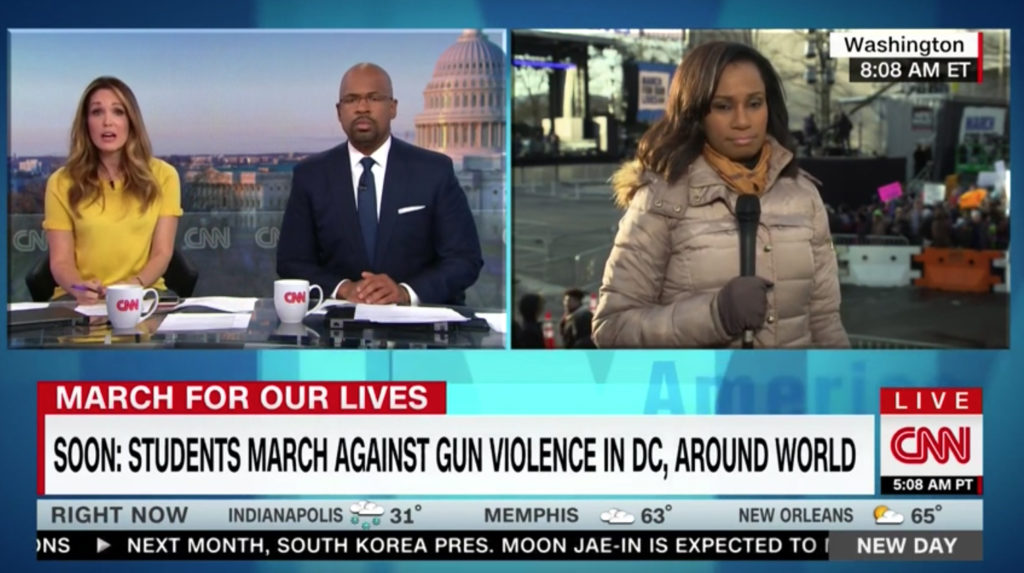 CNN originated its coverage from inside its Washington, D.C. bureau, with the large video wall and a faux frosted glass "railing" with the CNN logo behind the anchors, giving the feel of a rooftop broadcast booth.