Artificial intelligence and broadcast, the current reality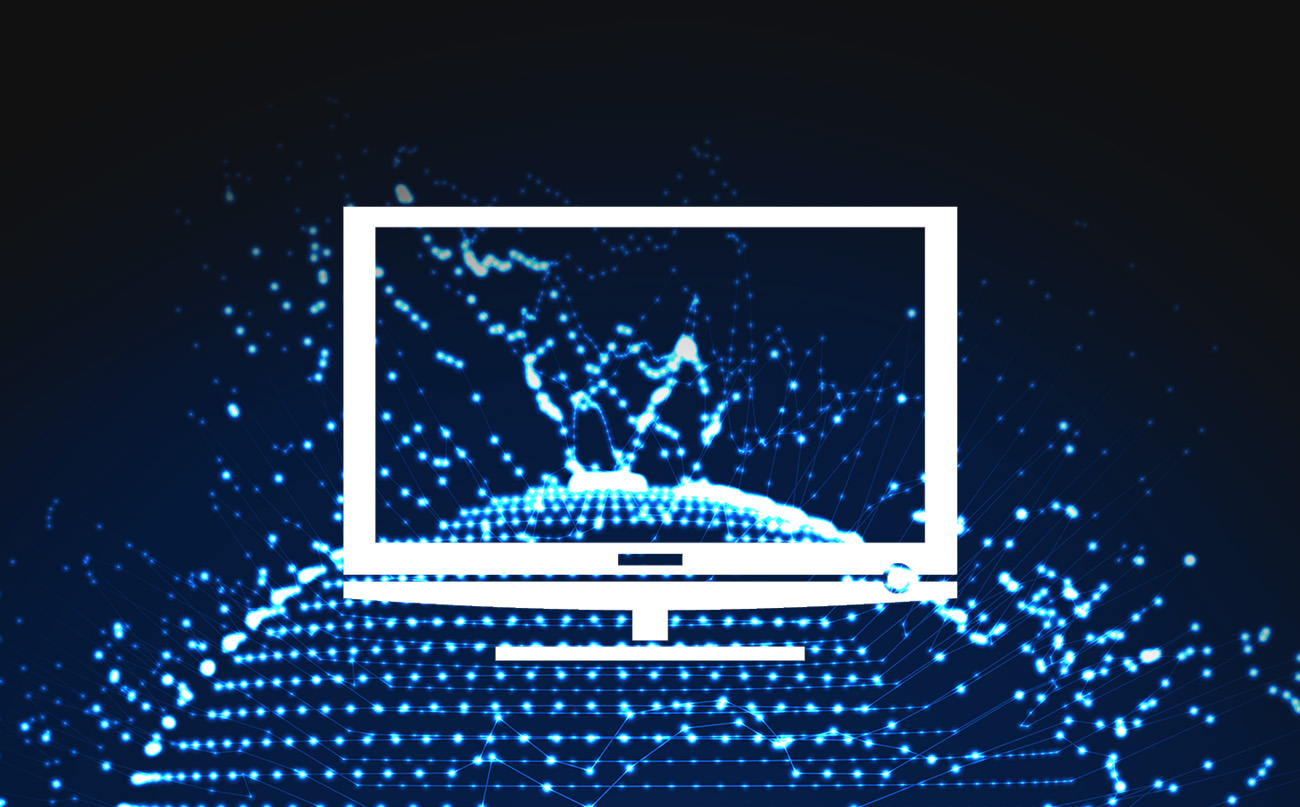 Subscribe to NewscastStudio's newsletter for the latest in broadcast design, technology and engineering delivered to your inbox.
Artificial intelligence and machine learning were one of the many hot topics thrown around at this year's NAB Show, with companies hinting at its future potential to enhance workflows and create new efficiencies for broadcasters.
For most, however, it was closer to a buzzword to show the potential future impact with limited real-world applications as of yet.
"It's certainly exciting. Efficiency is always a very important topic. How do you help me do this better and cheaper?" said David Cohen of Grass Valley.
A.I. today
Some of the true implementations of machine learning and A.I. on display at the show for broadcasters included technology like IBM's Watson through Max Engage or the newly announced Avid | AI platform.
With Watson in The Weather Company's Max Engage, weather forecasts are further honed and the system can predictively alert app users based on location and preference presets. The technology, which uses machine learning and real-time data feeds, has been present in TWC's tools for about a year. The system can also push content out to social media platforms based on set conditions, such as a thunderstorm warning with some targeting capabilities.
Avid | AI, on the other hand, works to make content indexing and archiving easier, adding new search features based on speech-to-text, facial recognition, language detection and scene detection. Of course, with a technology like this, you're gambling that the metadata entered is correct when you go to search for it years down the road.
Trusting the machine
Metadata and ingest represent a popular application for A.I., helping reduce staff time on a tedious task, but one must proceed with caution to ensure accuracy and dependability.
"I used to work at NBC radio and we moved locations. I thought that I was being smart and I labeled all the boxes in Arabic because I speak Arabic. I figured I'd be able to identify my boxes and rebuild the library really quickly by doing that. In between packing and unpacking I left the company. So, there were all these boxes labeled in Arabic in the basement and people were like, 'Um?'" said David Schleifer of Primestream. "Do you trust AI to populate your metadata when you're not going to find out for ten years whether or not it actually did it right? Because your monetization depends on it."
Making data-driven decisions is another interesting avenue for machine learning, helping broadcasters aggregate and define bulk data sets to create new efficiencies.
"As broadcasters continue to be more data-driven and look to understand the behavior of their viewers, I think it will come into play," said Cohen. "It's gonna help them be much more efficient."
Cohen notes that along with tasks like ingest, machine learning will also be able to help broadcasters track how software and hardware is deployed to create more efficient operations and look for cost savings.
"For example if you have a playout service running, it's going to understand how your operator moves things around, and how they need content available, and things like that. It will be able to help make those operations more efficient," said Cohen.
Artificial intelligence in the broadcast world is more than a proof of concept, but it's still far from being the norm. As broadcasters look to save money and do "more with less," expect more software and solutions centered around the ideas of machine learning and automation, building in intelligence as needed.
The latest in design, production and engineering
Subscribe to NewscastStudio for the latest delivered straight to your inbox.