Anchors take Memorial Day off, but production values don't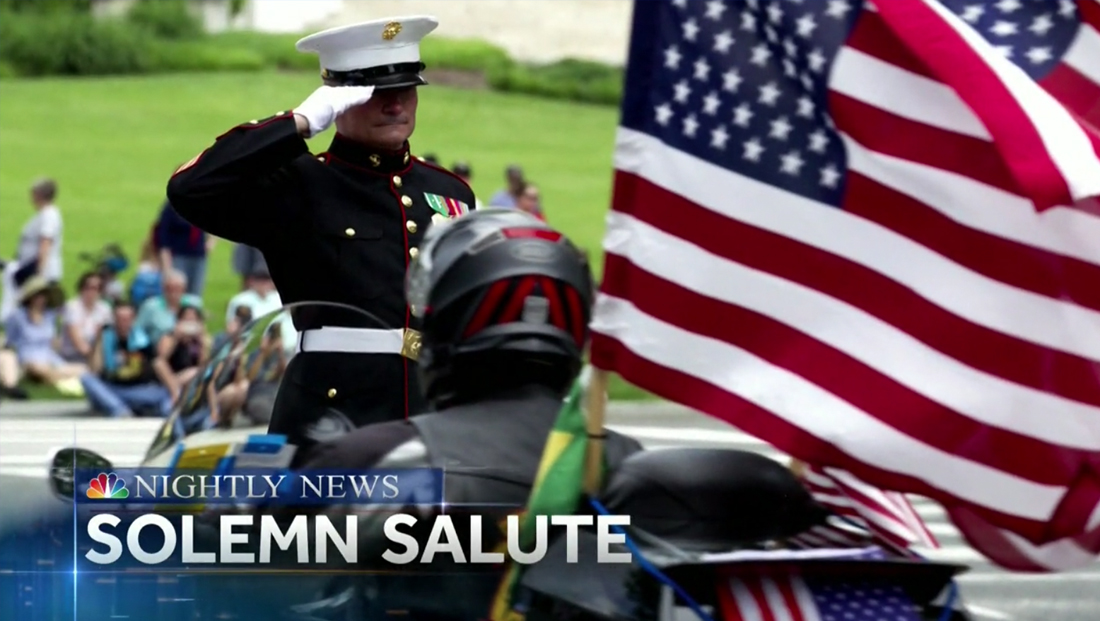 With all three of the major broadcast network anchors off for Memorial Day weekend, the visual components of the newscasts remained mostly the same.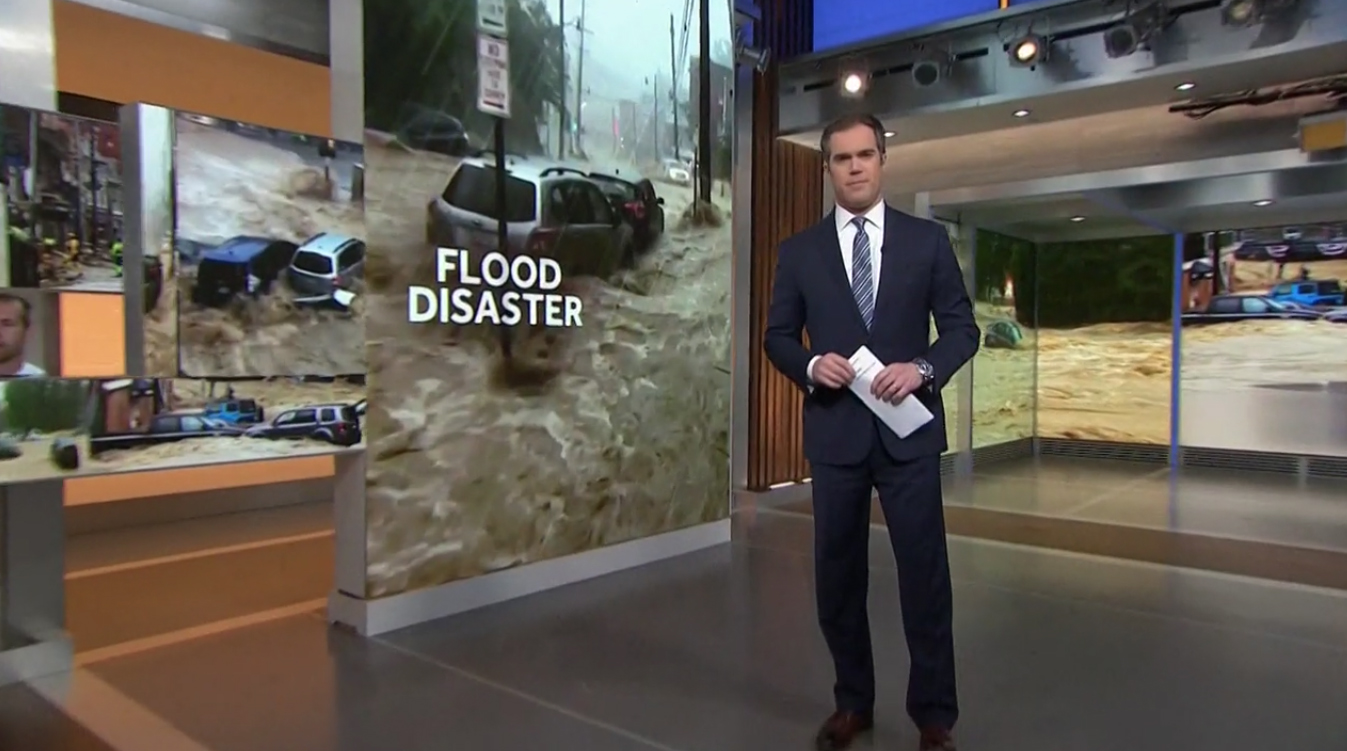 On "NBC Nightly News," Peter Alexander substituted for Lester Holt, with the broadcast originating from the "Nightly" side of Studio 3A.
The network made use of full topical graphics on the studio's video "tower," with additional imagery in the "vista wall" area.
On most weekends, "Nightly" uses Studio 3A but relies more heavily on template-style graphics that feature a blue frame, text and framed imagery.
Previously, weekend editions of "Nightly" originated from the network's so-called "news nooks" that relied on large video panel backgrounds.