John Berman celebrates hearing 'Darth Vader' announce his name on 'New Day'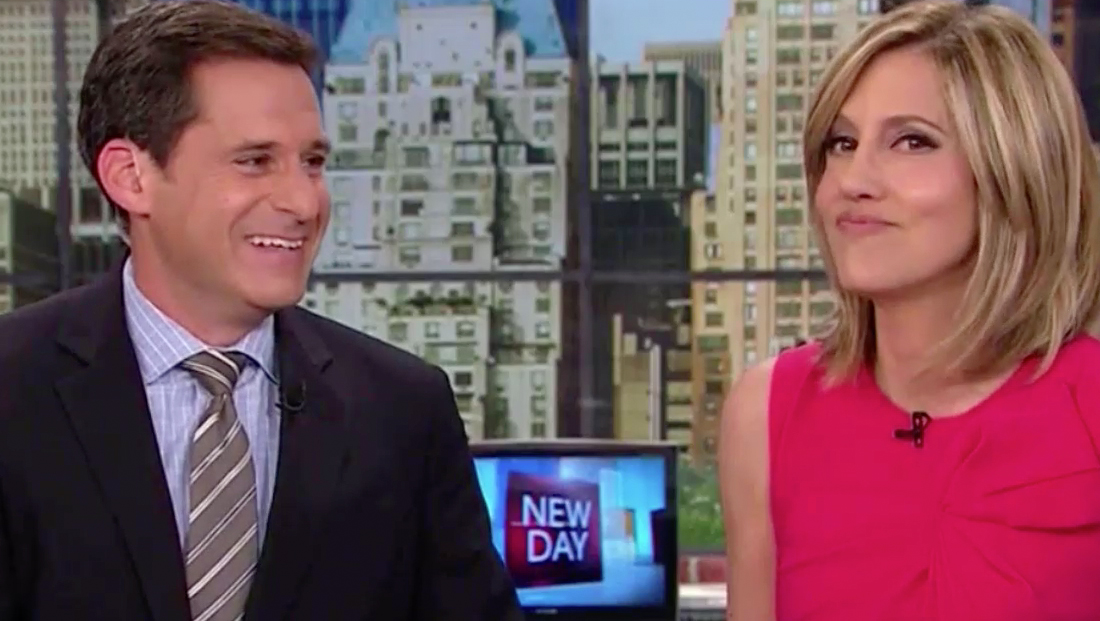 CNN anchor John Berman, who took over as permanent co-anchor of "New Day" Tuesday, May 29, 2018, received a warm welcome from co-anchor Alison Camerota — along with the chance to hear James Earl Jones announce his name.
Berman takes over from Chris Cuomo, whose last day on the morning show was May 24 as he prepares to move to primetime.
Jones has been the voice of "New Day" since its start in 2013, save for some instances where the open was dropped in favor of the network's breaking news stinger.
Jones was also not used on May 25 or May 28's edition, a brief "transition" period between when Cuomo departed and Dave Briggs filled in.
Berman, meanwhile, was quite smitten with hearing his name read in the actor's trademark voice.
"That sounded awesome. That was Darth Vader. That was James Earl Jones just saying my name, which is all I ever really wanted," said Berman at the top of the 6 a.m. block Tuesday.
He then asked to hear it several more times — and the control room obliged.
"There's a certain theatrical flair to 'John Berman' that I've never heard before," pointed out Camerota.
At the top of the 7 a.m. honor, Berman and Camerota continued their analysis of Jones' voiceover, noting that Jones "added a syllable" to Berman's name and made Camerota's name sound more like a question than a statement.
"Maybe my position is more precarious now because he's give you a definite seal of (approval)," she added.
In addition to the voiceover, viewers will also notice Camerota is now seating camera right in the spot previous occupied by Cuomo.
Camerota dispelled that the move was because that side is the "alpha" chair — claiming that side of the set shows off her "better side."
James Earl Jones, who provided the voice for Darth Vader in the original Star Wars trilogy, starting in 1977.
He also became known for his brief ID-style "This is CNN" bumpers the network used to varying degrees over the years.