Fox's 'Love Connection' production design goes straight for the heart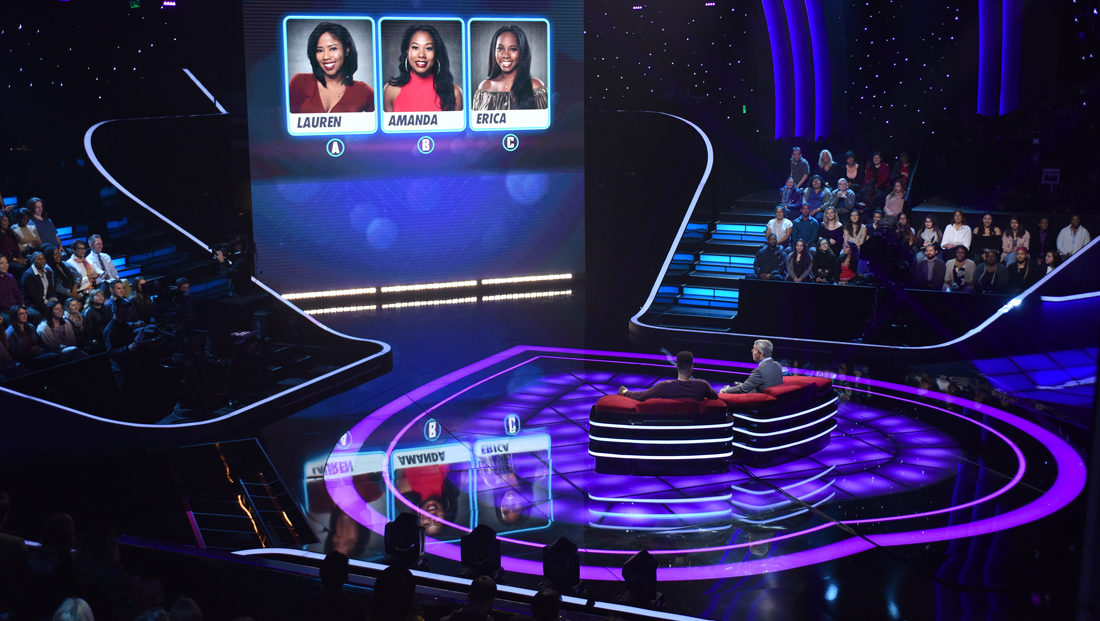 The set, designed by Anton Goss of Consortium Studios, also integrates multiple large video walls to showcase both branding and storytelling elements.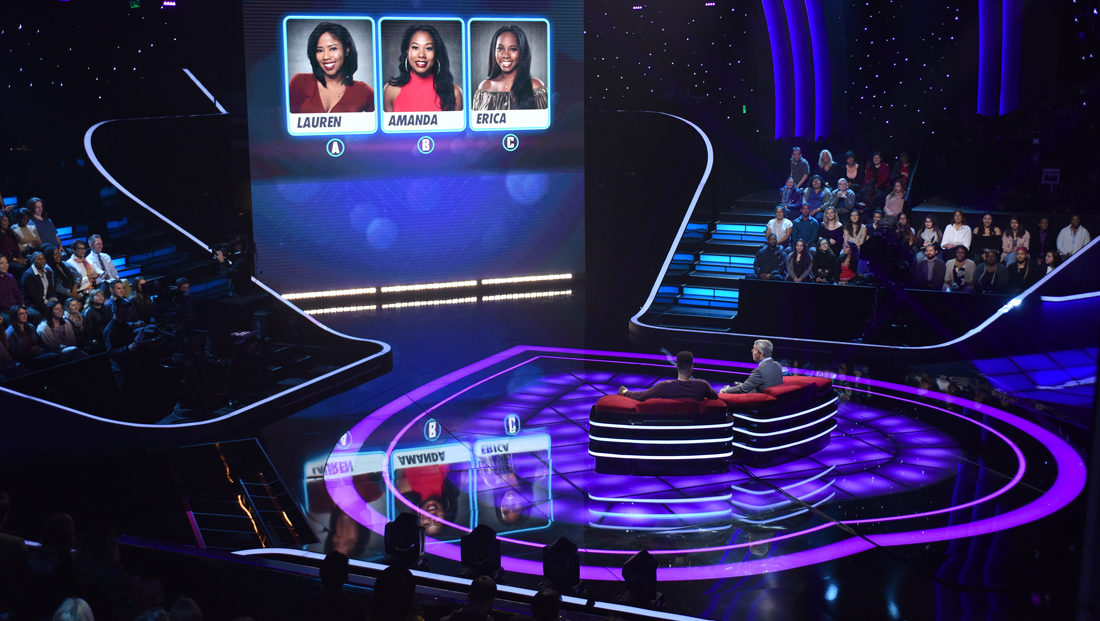 The set also includes two oversized custom designed armchairs in red and violet with internally lit reveal lines.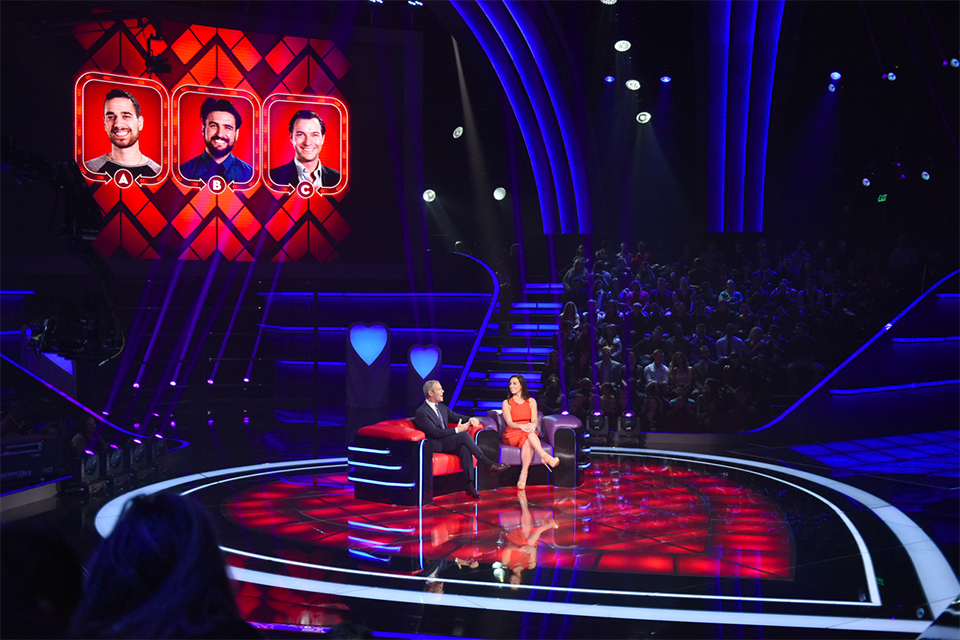 The show's motion graphics include squares arranged in a chevron-like pattern, which, at first, seems incongruous to the curved heart motif.
Upon closer inspection, however, the pattern can be read as the pointed end of a classic heart shape — albeit upside down.
The square shape, meanwhile, is also hinted at in the riser's internally lit segments as well as the straight lines on the walls and stairs.