'America's Newsroom' moves to 'jazzy' new Studio J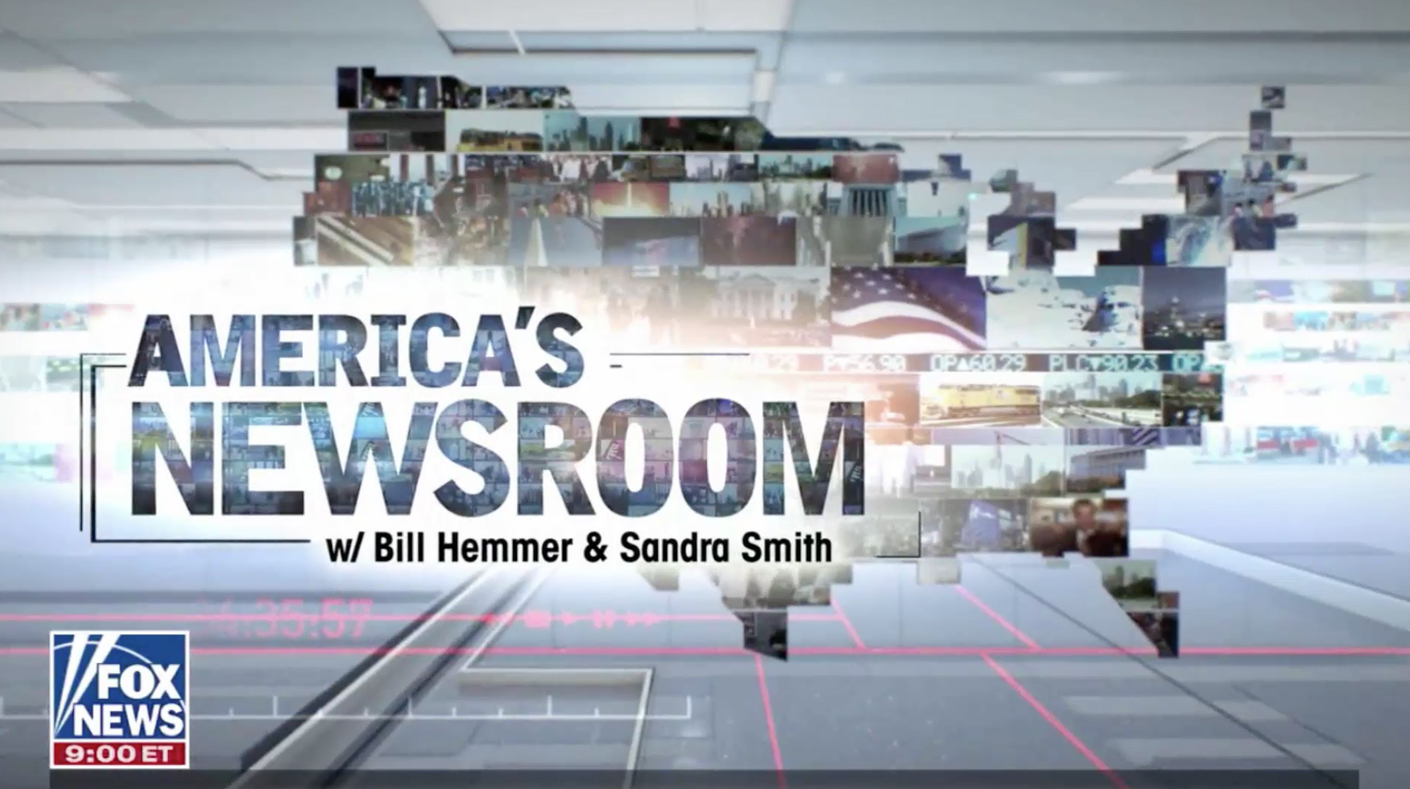 In addition to the new set, the show also got a graphics makeover.
The new look features a more stylized logotype for the show's title, adds the host names below and makes use of bands of generic video clips that, in the title card, ultimately form a blocky map of the United States, all of which "floats" inside a 3D space with blue, white and gray grid lines.
The on-set graphics, meanwhile, were updated to use the bright, blocky look used in the graphics, including a non-U.S. map version of the video thumbnails.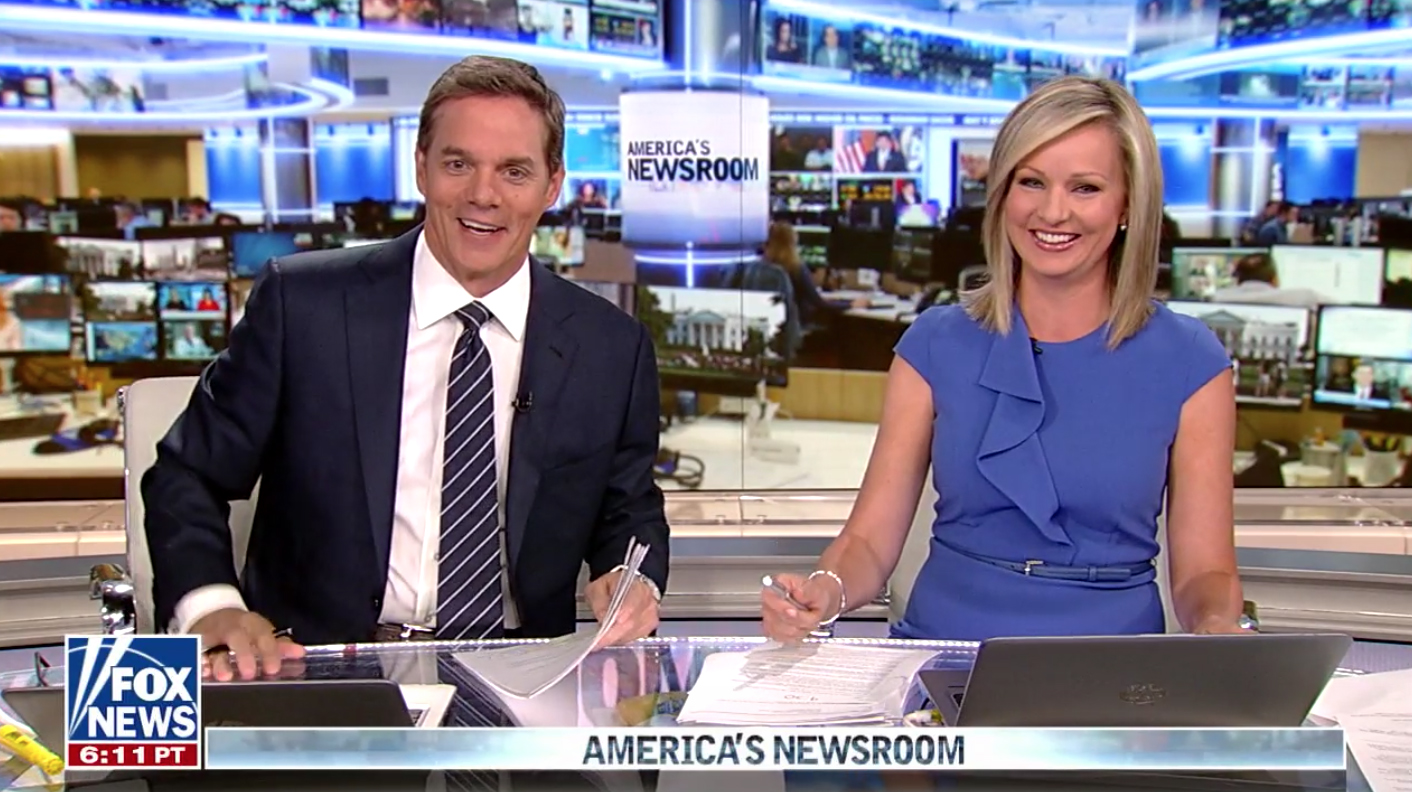 A primary background used during "America's Newsroom" is a video feed of the network's new newsroom, which opened in January.
Situated camera center on anchor two shots, one of the LED pillars in the newsroom featured a prominent "America's Newsroom" logo.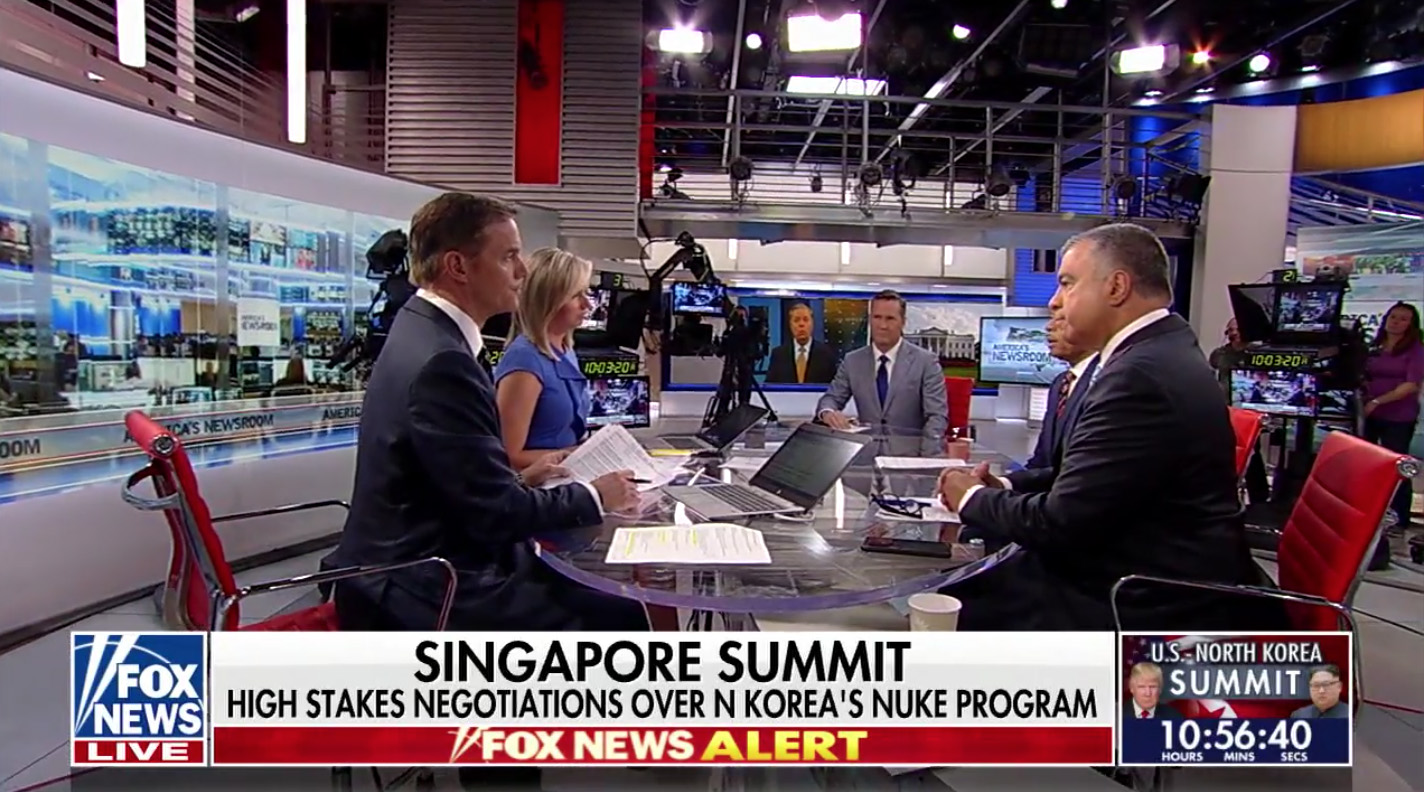 Alternative versions of the newsroom background add grid lines and glassy overlays along with a ticker style band of the show logotype.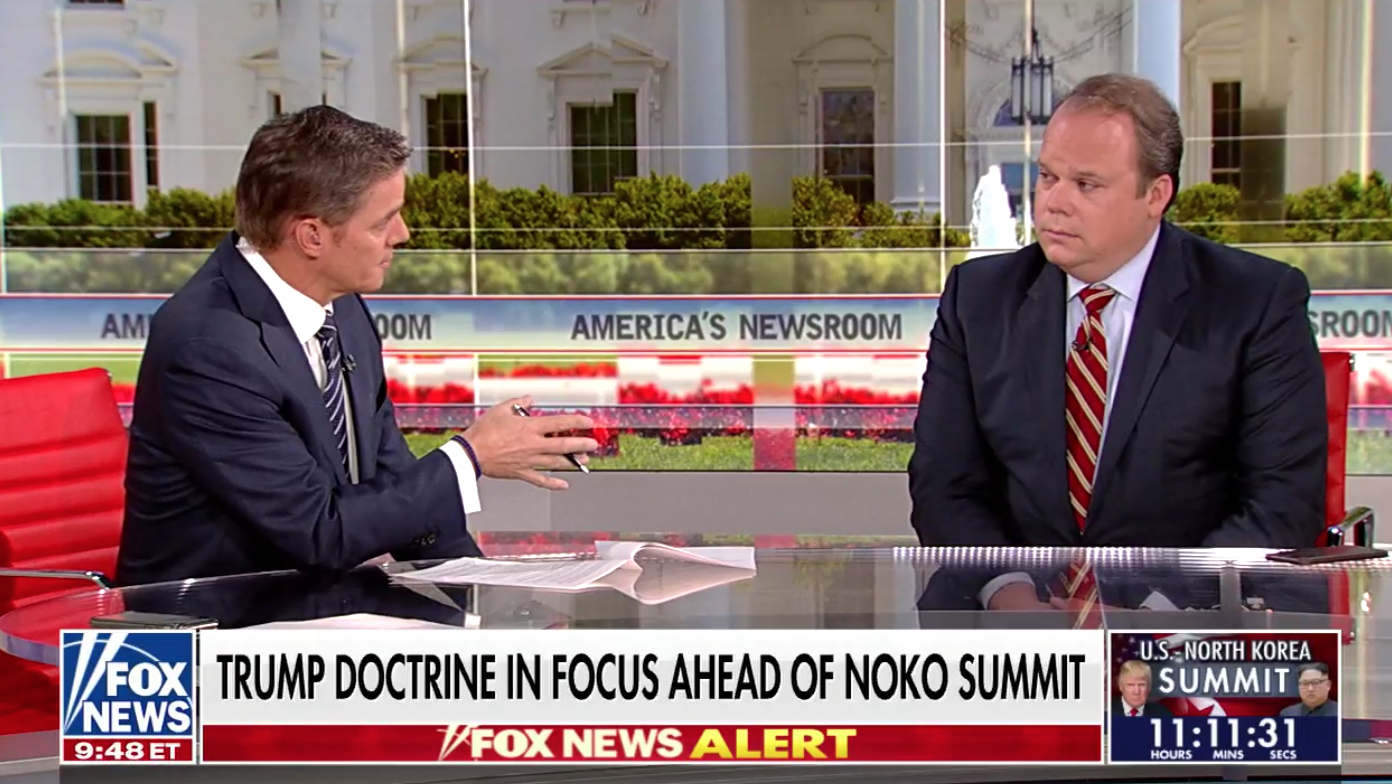 The broadcast also had branded backgrounds with generic Washington, D.C. and New York City backgrounds with grids, boxy overlays and elements and scrolling text.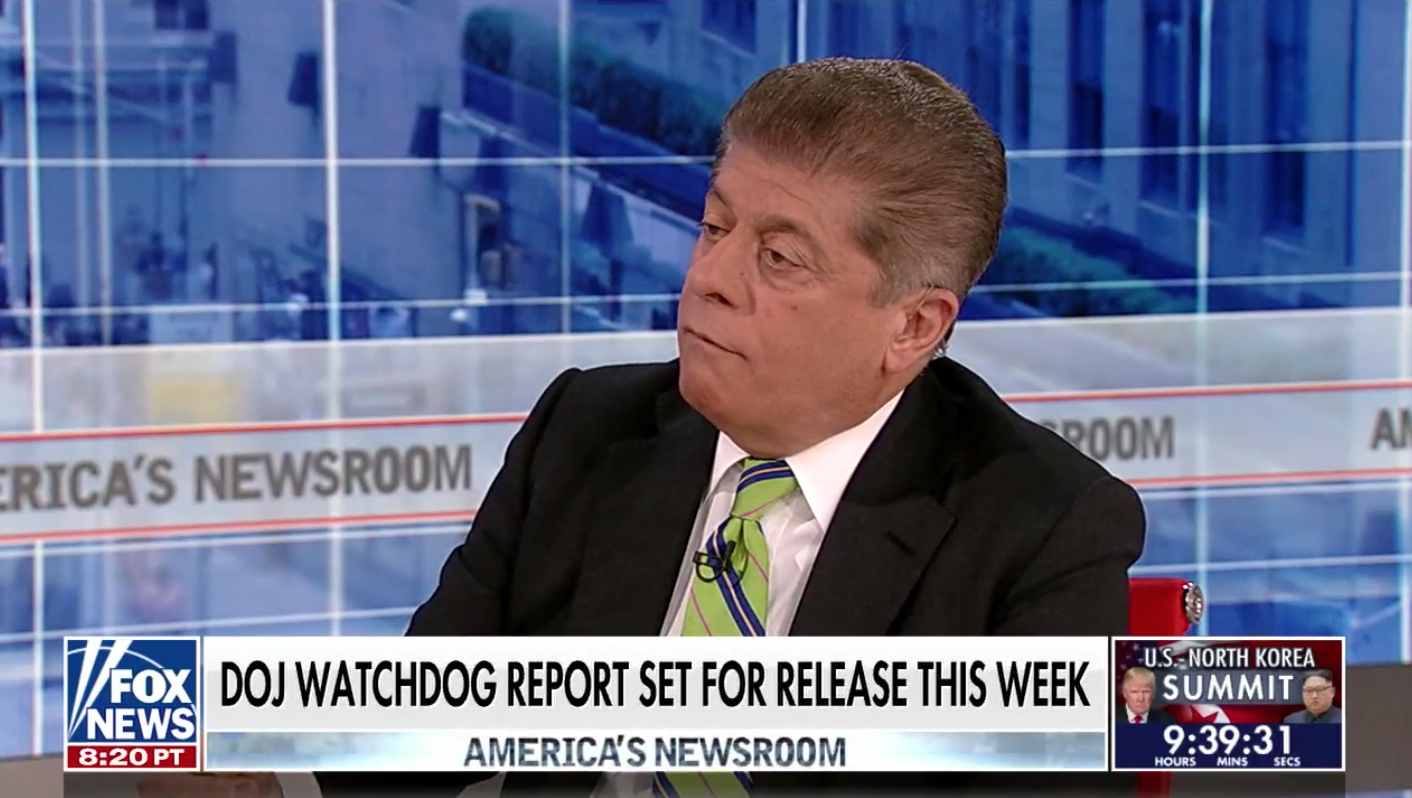 The new look also extended to the so-called "slivers" at the bottom of the lower third insert graphics, which Fox overhauled in September 2017.
Studio J was designed by Clickspring Design with fabrication by Mystic Scenic Studios. Leyard provided the studio's display technology with lighting from The Lighting Design Group.