German networks opt for leaner, remote coverage of World Cup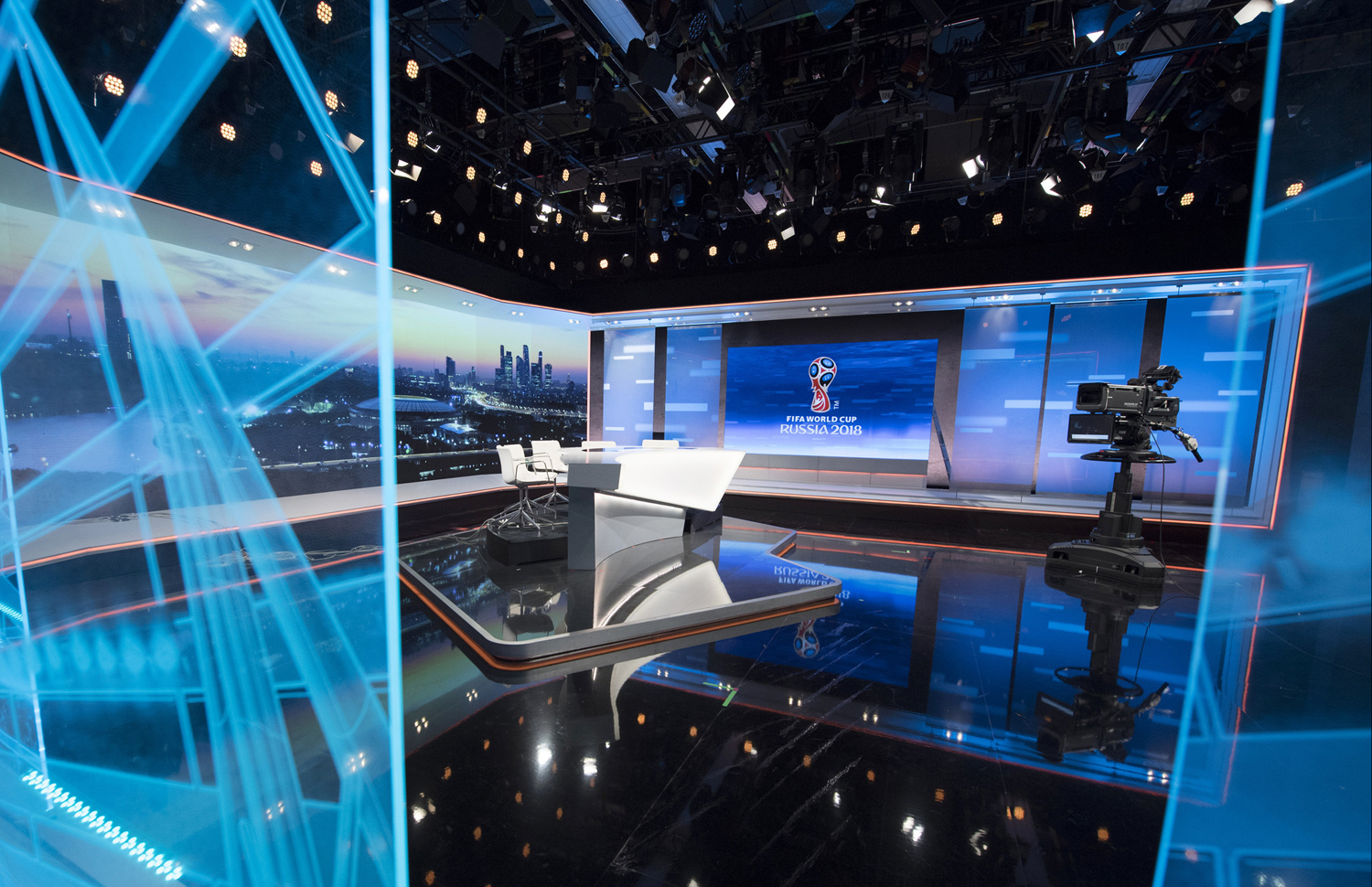 Subscribe to NewscastStudio's newsletter for the latest in broadcast design and engineering delivered to your inbox.
German broadcasters ARD and ZDF, who are sharing broadcast rights of the 2018 FIFA World Cup, have combined a state-of-the-art video wall-packed studio with a remote production model to create its eye-catching coverage of the competition.
Situated in the Südwestrundfunk (SWR) broadcasting facility in the resort town of Baden-Baden, Germany, rather than the International Broadcast Center in Moscow, the space includes shared production and editorial facilities for the network's four and a half weeks of World Cup coverage.
The studio rehashes a design created for the 2016 European Championship and the 2017 FIFA Confederations Cup, and features a 35-foot wide and nearly 9-foot tall video wall along with additional, smaller video arrays, etched glass panels and textured faux concrete walls.
Spanning over 2,000 square feet, the studio video panels are outfitted with the latest in high-resolution LED display technology.
The space features multiple venues that can be used by a variety of formats and programs, ranging from smaller presentation pods to a large, multiperson anchor desk. The etched panels that surround the studio can also be swapped out depending on the program, with subtle lighting cue changes.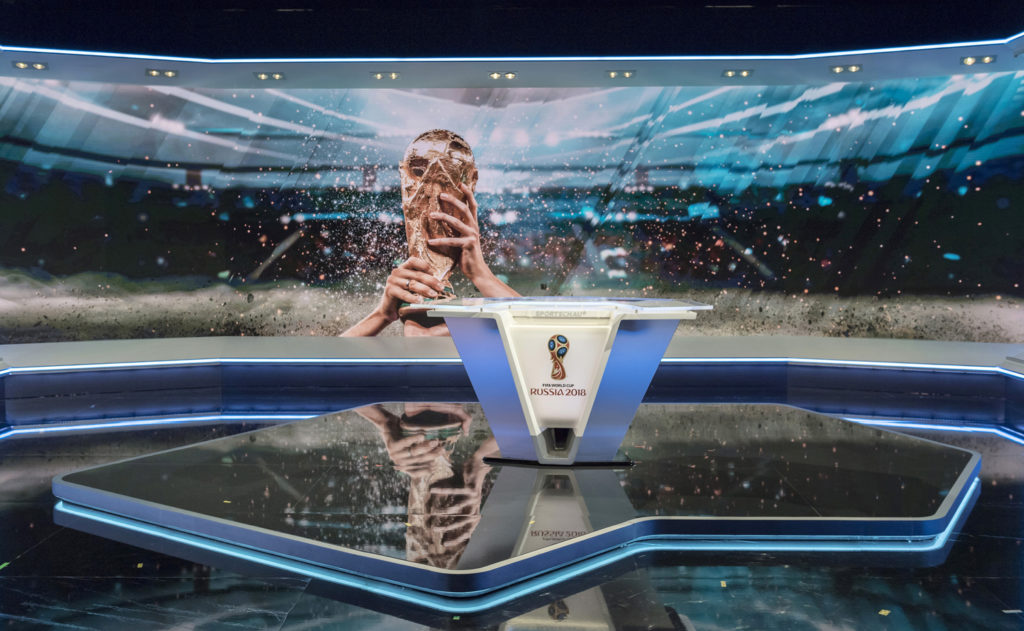 With two network's sharing the studio these small changes allow some differentiation on-air, such as for programs like ARD's "Sportschau."
ZDF has also utilizing augmented reality technology for its coverage from the studio, such as inserting virtual players or reviewing player positions on the pitch.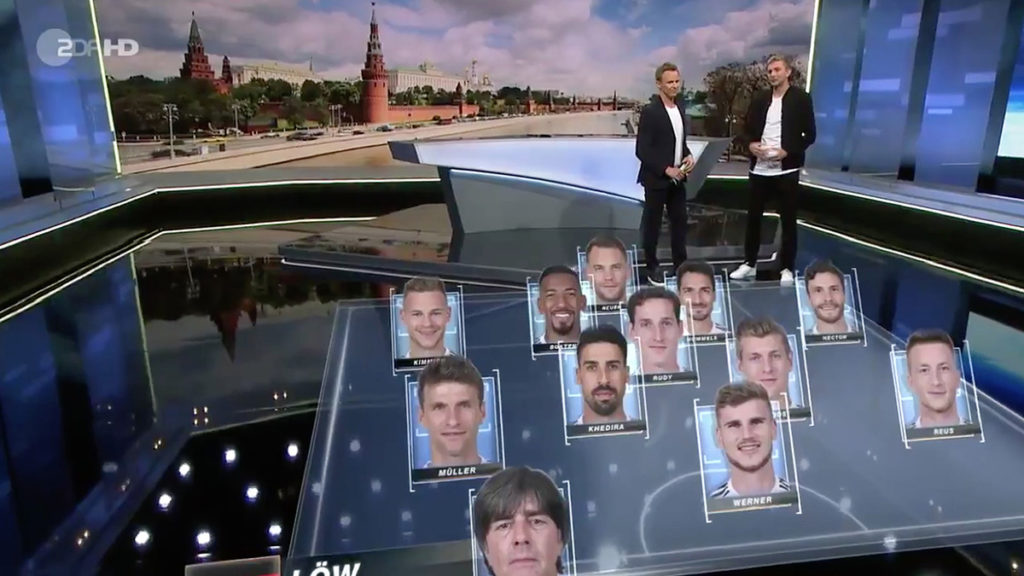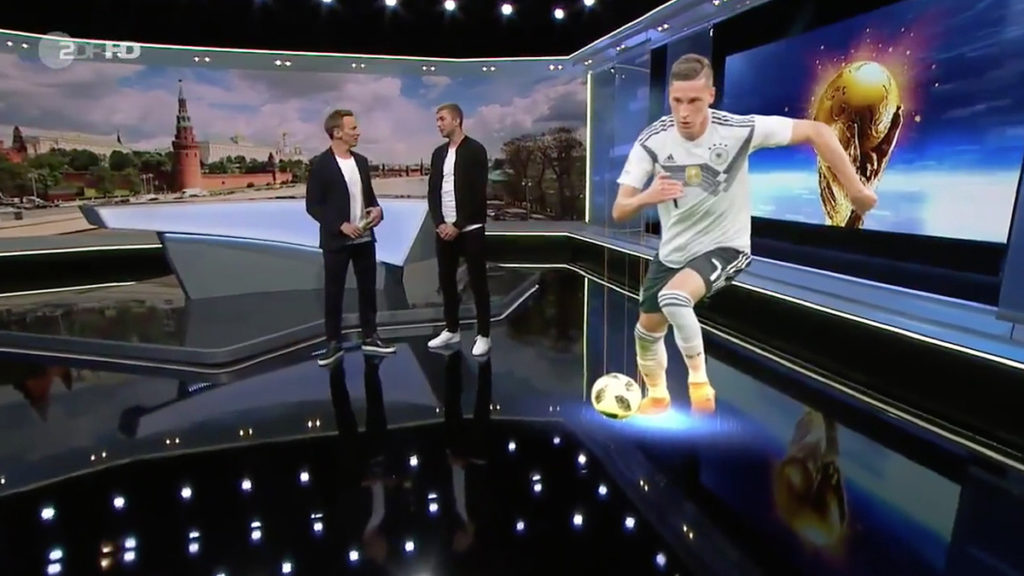 Despite the distance from the various venues scattered across Russia and it not being based out of the IBC, ZDF and ARD still have access to a total of 45 ultra high definition feeds of gameplay, as well as backup lines — many with capacities up to 10 gigabits per second.
Dubbed the National Broadcasting Center for Germany, the networks estimate this production model could save millions of dollars in coverage expenses compared to broadcasting from Moscow. The broadcasters also note it insulates them from external influences that could occur in Russia from the government.