'ABC World News Tonight' gets video wall upgrade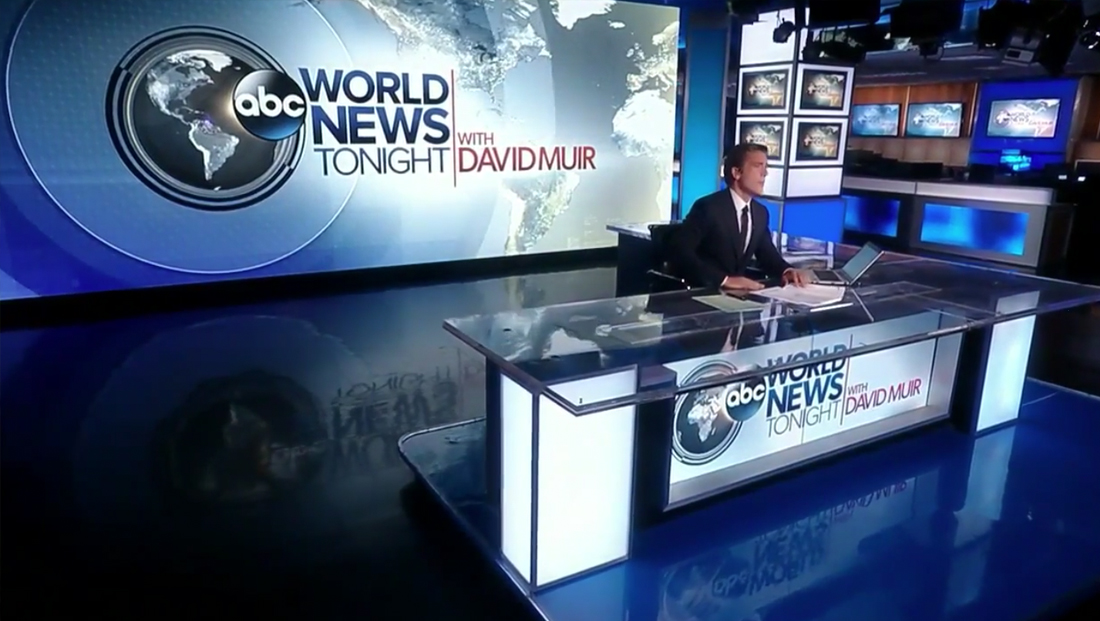 ABC News' "World News Tonight" got a big upgrade over the post-holiday weekend — a bright new seamless video wall behind the anchor desk in Studio TV3.
The previous video wall, created using vertically mounted nearly bezel-less panels back in 2014, was slightly curved inward.
Now, anchor David Muir sits in front of a seamless LED wall that's flat — and without the pesky bezel lines.
The rest of the set, including the square internally lit columns and non-seamless video panel in the front of the anchor desk, appears to remain unchanged.
The upgrade came on the same day ABC parent Disney announced plans to leave the building "World News Tonight" and other ABC programs occupy.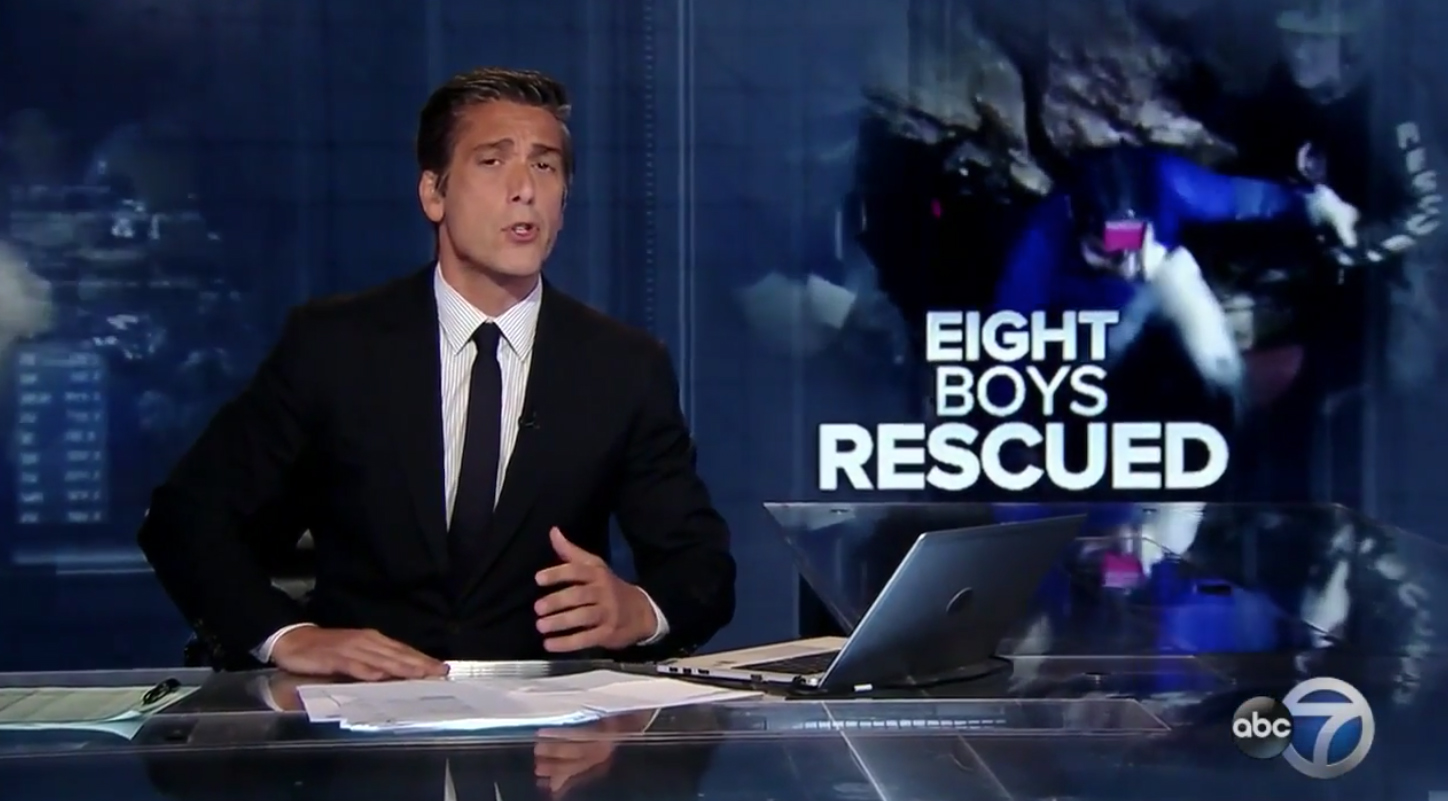 For the broadcast's opening shot, the network stuck with the same graphics on the video wall — though the imagery and text was noticeably brighter — though the text did appear to have jagged edges.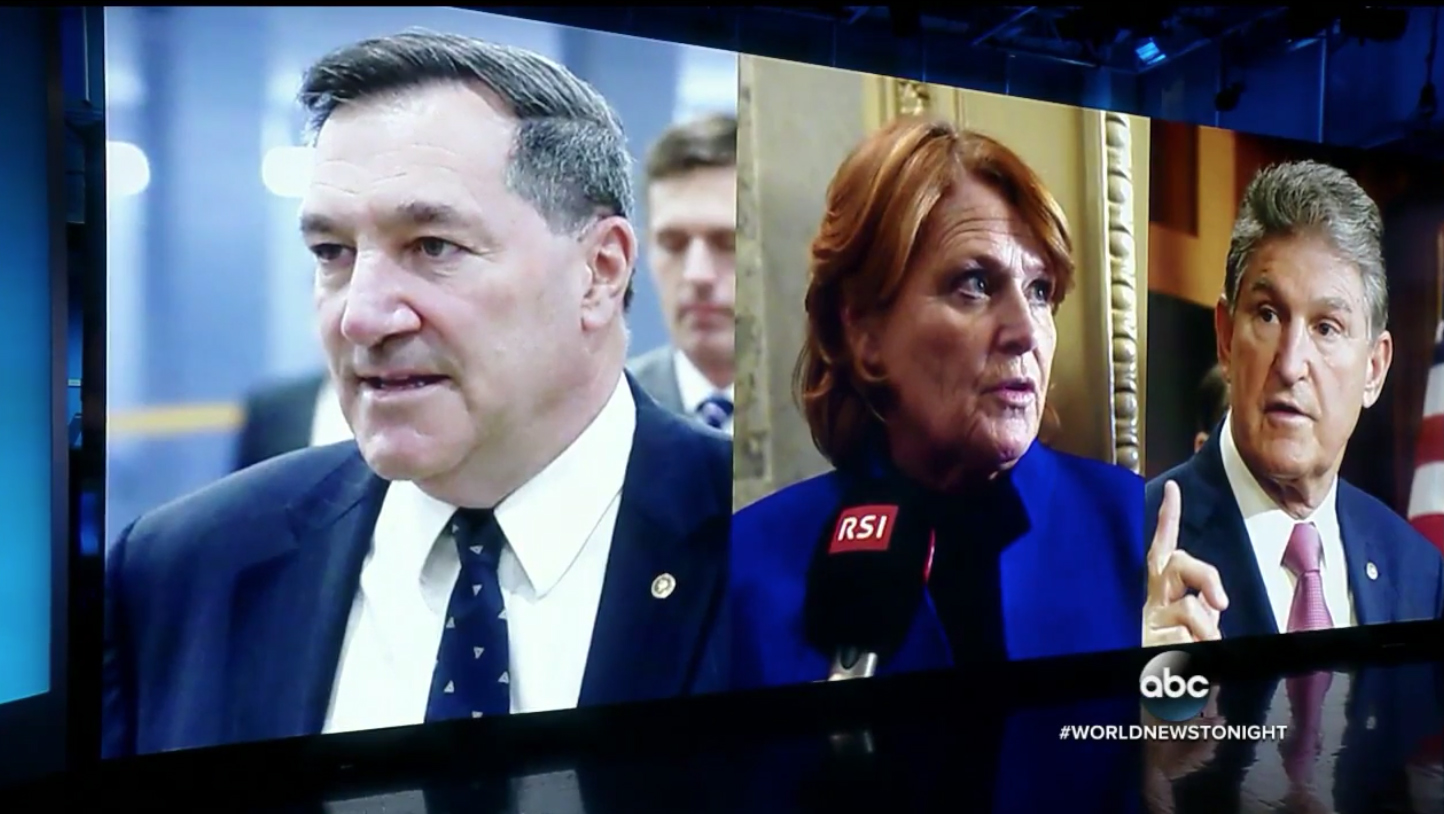 ABC also continued to use the video wall as a standalone storytelling element numerous times with the "Video in Video" technique of showing imagery on the video wall with a camera capture the video wall itself.
In some cases, the video wall is used this way for other ABC programs — and also serves as the primary background for "20/20."
ABC has a long history of using an oversized video wall on the "World News Tonight" studio going back to Peter Jenning's days when the network placed a giant rear projection screen enclosed in a black box behind the anchor desk in a space that previously had workstations and a violet world map duratran.
The network would downsize the video wall during while Charles Gibson and Diane Sawyer were anchors, when the backdrop was brought closed to the anchor desk.
Sawyer then switched to a lower rear projection screen before the network installed the curved LED one that predated the newest version.